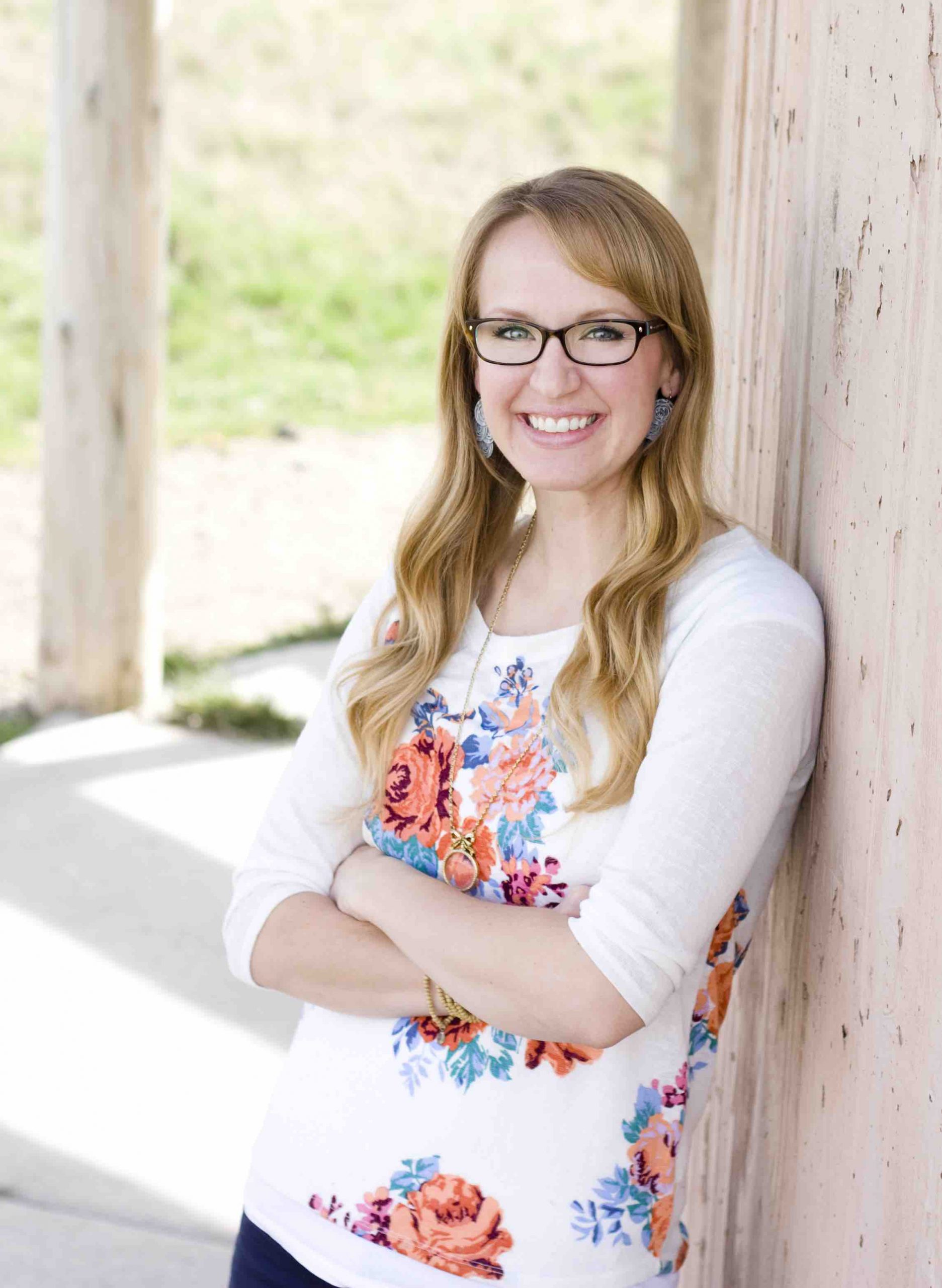 Words have the power to change people, says author KayLynn Flanders. She knows that because words changed her.
"[Words] opened my eyes. Created shared emotions and safe places to experience new things," she told Cracking the Cover.
But putting words to paper is different than reading them, says KayLynn, whose debut novel, Shielded, comes out July 21.
"Every time I tried to write my own stories, I'd quit five pages in," she said. "Because writing is hard. But I never lost my love of reading and words, enough that I studied editing in college."
Instead of writing, KayLynn found herself on the other side of publishing, working as a freelance editor and book designer. Seven years later, two things happened that changed her way of thinking: a dream and a conference.
First, came the dream: "Three girls were in extreme danger, and I woke up right before something bad happened. In that moment between dream and awake, while my heart pounded and those characters were still real, I needed a solution to save them. Some way for them to escape the danger chasing them. The only answer I could think of was magic."
The dream didn't go away. Its danger and magic stayed with KayLynn over the next few months as she questioned the whos, whys and hows.
"The dream was really different from what the book turned into (there were neon yellow tanks in the dream that obviously didn't make it into the book), but that first scene that came as inspiration for the rest of Shielded stayed through all the many drafts," she said.
Next came the conference. KayLynn and a friend attended a writing conference together — the friend wanting to write a book and KayLynn looking for more editing clients.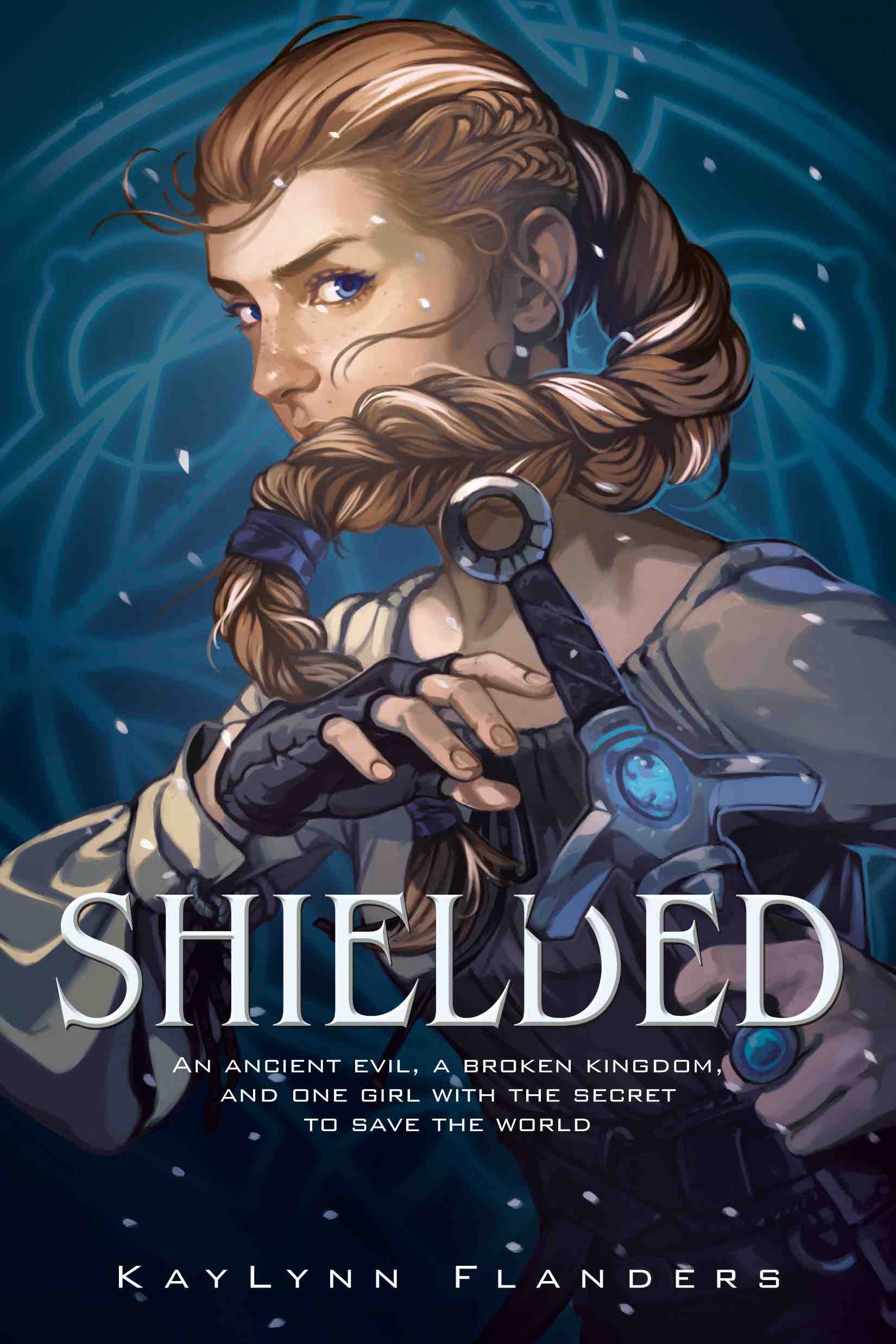 "While at that conference, the keynote speaker talked about how powerful stories are," KayLynn said. "How they create connections in a world fixated on dividing. Sitting in that hotel conference room, feeling dissatisfied with most of the books I'd read recently, I felt like maybe I had light to share with the world. That maybe I could add my story, and maybe people would connect with it."
But KayLynn knew if she was going to write a book, she had to do it right. She'd read enough to know what she did and did not like. She was also new to the process and knew there would be ups and downs.
"My first full draft of Shielded was not great," KayLynn said. "It wasn't even that good. But I kept going to writing conferences, kept asking my friends and family to read and give feedback, found a writing group, and kept at it. There were ups and downs as I worked on the manuscript: two miscarriages, two babies born, vacations, and even a puppy joined the family. But my nights were filled with Jennesara and her struggle to find herself and protect those she loves."
As a writer with an editing background, KayLynn embraced the revision process, not afraid to toss anything out, as long as her writing improved.
"It took years of work, and about 14 massive revisions, before I signed with my agent. After I signed, I did another huge revision — even took out a point-of-view character — before my agent pitched the manuscript to editors at various publishing houses. And it was another year before we found an editor who loved Shielded as much as we did. So from start to finish, including the edits with my editor at Delacorte Press, Shielded has been through about 20 different variations over the past five years."
Shielded tells the story of Princess Jennesara, the second-born heir to the throne of Hálendi. With war at its borders and a greater threat on the horizon, Hálendi is in danger of falling. The king has promised Jenna's hand in marriage to the prince of neighboring Turia in exchange for resources Hálendi needs. When the royal caravan is ambushed, Jenna realizes her father's worst fears are true, and she may be her kingdom's last chance at survival.
At the center of Shielded is Jenna, someone who is expected to be one thing but is, in fact, someone very different. Jenna's voice was always fairly clear in KayLynn's head, although Jenna bloomed with each revision. And in the end, Jenna's journey comes full circle.
One of the most important elements in Shielded is Jenna's hair. A streak of white hair marks her as someone with magic, but she has to keep that magic hidden. It's a plot twist straight from reality TV … sort of.
"In college, I had a roommate who loved a show called What Not To Wear (I grew to love it too!)," KayLynn said. "Stacy London was a co-host on that show, and she has a natural grey streak in the front of her hair caused by Poliosis. I always thought it was really cool, but then one episode it was gone! Stacy explained that it was only visible if she parted her hair in the right place, and … it stuck with me. It was like a really cool secret identity. And with Jenna and her magic, I wanted another layer of tension — not just that she had magic and wasn't supposed to, but that there was a big tell-tale sign of it that she'd have to work to keep hidden."
Shielded ends with some unanswered questions, and luckily for fans, there's another book in the works that will answer them. The series will be a duology, and the second book will be a companion novel that carries the story from where Shielded leaves off, but from two different point-of-view characters.
It was back in April when I first learned of Shielded. It came up on my NetGalley dashboard, and I immediately knew I wanted to read it. It had the fantasy elements I was looking for with what looked like a strong foundation on which to build.

I wasn't wrong.

KayLynn is an excellent worldbuilder. Nods to medieval settings create a familiarity while magical elements feel new and exciting.

If you are looking for high fantasy, you won't find it here. It's a good middle road for readers who already have their feet wet but don't want to wade in too deep. It's not groundbreaking, nor is it predictable.

Shielded is a fast -paced, engrossing read that's a strong addition to the YA fantasy lexicon.
*Learn more about KayLynn Flanders, including why she writes YA and what she's working on now by reading the complete transcript of her interview with Cracking the Cover.