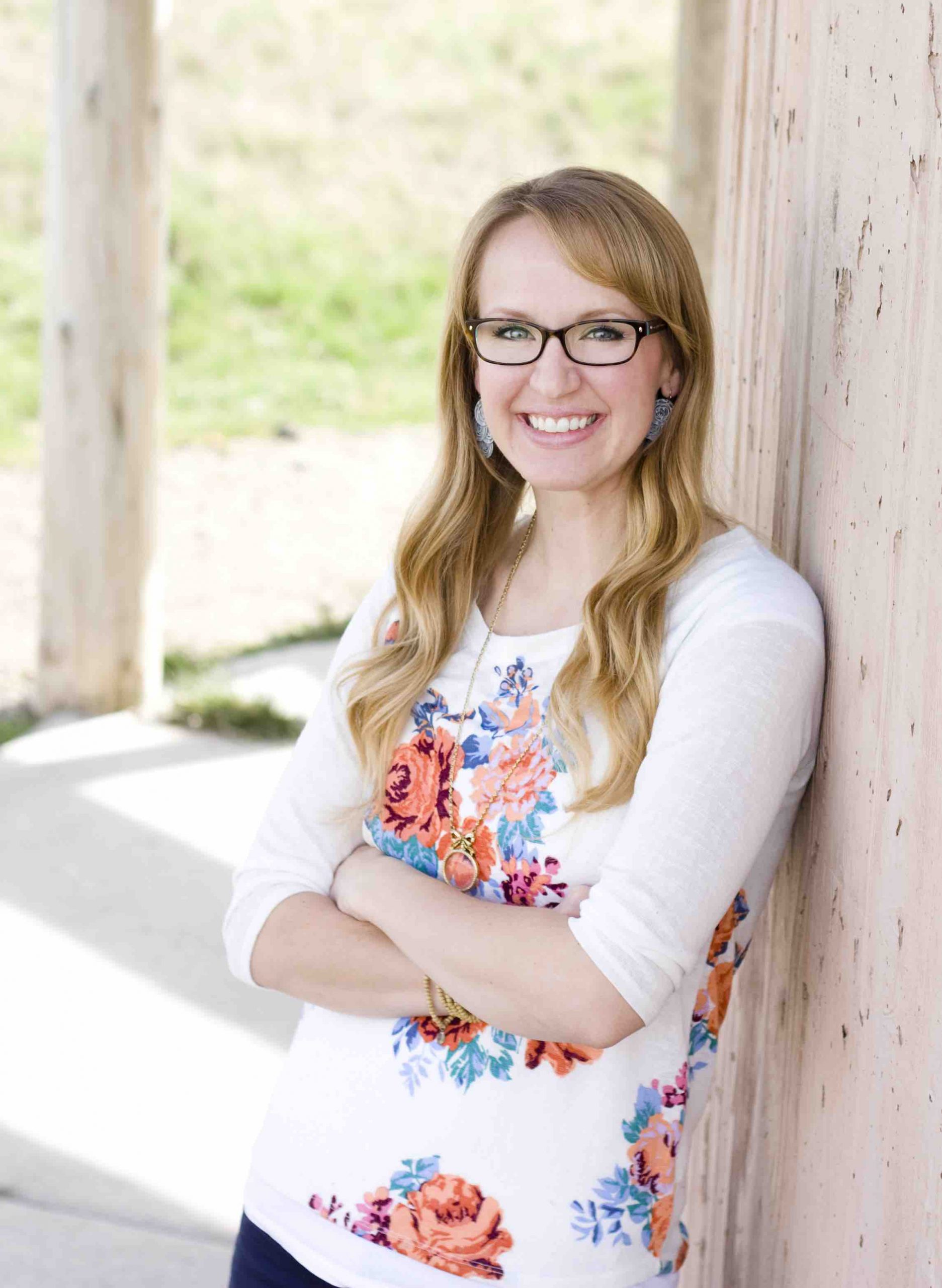 To say the past year and a half has been hard would be an understatement. COVID-19 has upended all aspects of normal life. And for author KayLynn Flanders, it put one of her biggest accomplishments to the test.
KayLynn released her debut novel, Shielded, July 21, 2020, at the height of the pandemic. (Read Cracking the Cover's interview for Shielded here.) The world had basically shut down, and KayLynn's publisher, Delacorte Press, was scrambling to convert to a work-from-home environment.
"The pandemic definitely had a huge effect on the publishing industry as a whole, and on my books and experience as well," KayLynn told Cracking the Cover. "I wouldn't say my expectations were altered, necessarily, but the methods of fulfilling those expectations changed."
KayLynn found herself left without any marketing plans or much support. It was stressful and overwhelming, but the author quickly learned to focus on what she could control rather than what she could not.
"Since I couldn't do any in person events, I celebrated my launch by sending out really fun swag I had designed — travel posters from locations in Shielded, which now hang over my desk and inspire me whenever I write," she said. "I joined TikTok and found new ways to connect with readers."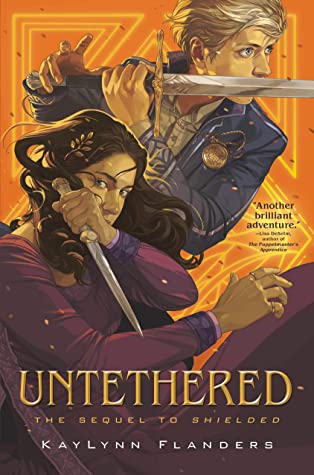 Now, a year later, she's back with the book's followup, Untethered (July 20, 2021), and is hoping to return to some normalcy. "I still don't know how to do in person events or book signings, but I hope that's something I get to experience this year."
Shielded follows Princess Jennesara, the second-born heir to the throne of Hálendi. Jenna is set to marry the prince of neighboring Turia in exchange for resources Hálendi needs. But when the royal caravan is ambushed, Jenna realizes her father's worst fears are true, and she may be her kingdom's last chance at survival.
Untethered follows Ren, Jenna's brother, as he settles in as king of Hálendi and Princess Chiara of Turia as she struggles to find a place for herself in court. Both are facing enormous odds, and when their paths cross, they learn how dangerous their foes really are.
Though the books are deeply intwined, readers will immediately discover different points of view in the sequel.
Changing the storytellers for Untethered keeps the overall story moving forward without detracting from what was accomplished in Shielded, KayLynn says.
"It was always my plan to have different point-of-view characters telling the story for the second book," KayLynn said. "I think I first saw this done with the His Fair Assassins series by Robin LaFevers, and I loved it. I enjoyed seeing different point-of-view characters with different focuses within the same world."
The main voices are Ren and Chiara, who are essentially opposite sides of the coin.
In Shielded, Ren appears polished, carefree and confident, said KayLynn. But as she delved further into his character, she realized most of it was a façade.
"[He's] a guy who gets things done and doesn't fail. But everyone fails. So, as I got to know him better, as he struggled through the things happening in his world, I found he was hiding things beneath the surface. Things we all struggle with — not knowing what to do, who to trust, being overwhelmed and unable to make decisions. And going with him on that journey of being okay with who he was — failure and all — was really important to me."
Chiara, on the other hand, is often in the shadows, even ignored by her own family.
"Chiara's voice was very quiet, and it was easy to lose her in the big stakes of the events of Untethered," said KayLynn. "But her story —being strong without wielding a sword, without being in-your-face or combative — was just as important to me. There are so many different kinds of strength in the world, and kindness is one of the strongest.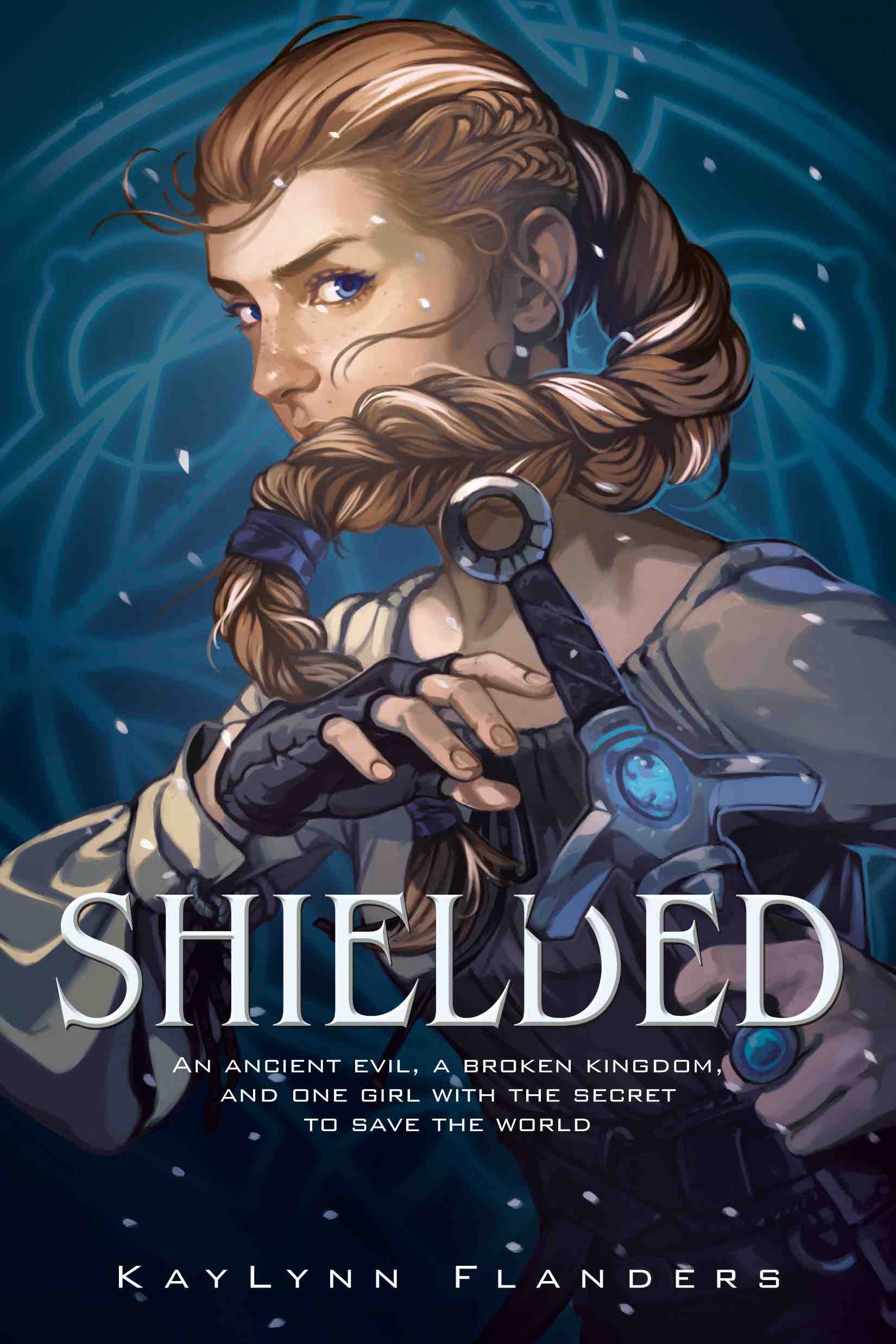 With new voices, KayLynn's worldbuilding expanded exponentially, but her approach remained the same — pulling emotion from her own travels into the world.
"I start with the characters, who they are, and a basic idea of what happens in the story," she said. "I think about themes and conflict and figuring out what's most important to the characters so I can take it away from them and see how they grow. Then, as I draft, I think about what would make a scene more interesting, how the setting could add more conflict or set the tone or represent what's happening within the character. I always try to get the world to show more than just their surroundings."
Now that the pressure of publishing her first book has eased, KayLynn is focusing on other elements —namely sales, reader expectations and her own expectations.
"As a writer, I'm trying to go deeper, to stretch my skills, reach farther," she said. "I'm trying to work on my writing weaknesses and overcome the self-doubt that always creeps back in as soon as I think I've banished it.
"But there's also so much possibility. New worlds to explore, new characters to meet, and that's really exciting."
Though Shielded and Untethered are a complete duology, KayLynn hopes to one day return to this world, but she's got no set plans at the moment. Instead, she's got a new project underway.
"I'm working on a new YA fantasy about a boy and girl in forgotten village nestled between a desert and a sea of monsters," she said. "The boy accidentally curses his sister and has to go into the desert and find the gods who cursed her and get them to take it back, and the girl has to stop him from taking back the curse in order to save the village from destruction."
Mini Review: UNTETHERED, by KayLynn Flanders, Delacorte Press, July 20, 2021, Hardcover, $17.99 (young adult)

Untethered is one of the books I genuinely was looking forward to reading. I thoroughly enjoyed Shielded and had high hopes for its sequel.

Untethered builds on Shielded and they're best read one right after the other. I didn't have time to do this, and though I remembered a lot, I feel as if I missed some of the more nuanced elements.   

KayLynn remains an excellent worldbuilder, adding to what she already had in place and expanding to new lands completely. Her settings have a sense of place that help the reader feel as if they are standing in the same space as her characters.

Magical elements continue to feel fresh even while there's a sense of familiarity.

While most of the plot twists are strong and surprising, there are a few that you'll know before they happen.

The pacing is on-point, making Untethered an exciting read you'll want to gobble up in one sitting.
*Learn more about KayLynn Flanders, including her favorite reads during the pandemic by reading the complete transcript of her interview with Cracking the Cover.