Kate Messner and Christopher Silas explore the rainforest in the fourth installment of their Over and Under series, Over and Under the Rainforest.
"Into the rainforest we hike, through slivers of sunlight and dripping wet leaves."
Under the canopy of the rainforest hundreds of animals make their homes, but up in the leaves hides another world. Readers are introduced to more than 15 animals and insects that call the rainforest their home. The adventure unfolds through the eyes of a child, bringing their wonderment to the fore.
Kate Messner's lyrical text sings from the page: "At the base of the bridge, an orb spider weaves her web — a golden tapestry that will catch moonlight and insects tonight."
Messner's text is paired with equally lovely illustrations by Christopher Silas Neal. Each turn of the page brings a new exciting discovery.
This is the first book in the Over and Under series that I've read, but now I want them all. This would be a good choice for nature and animal lovers alike.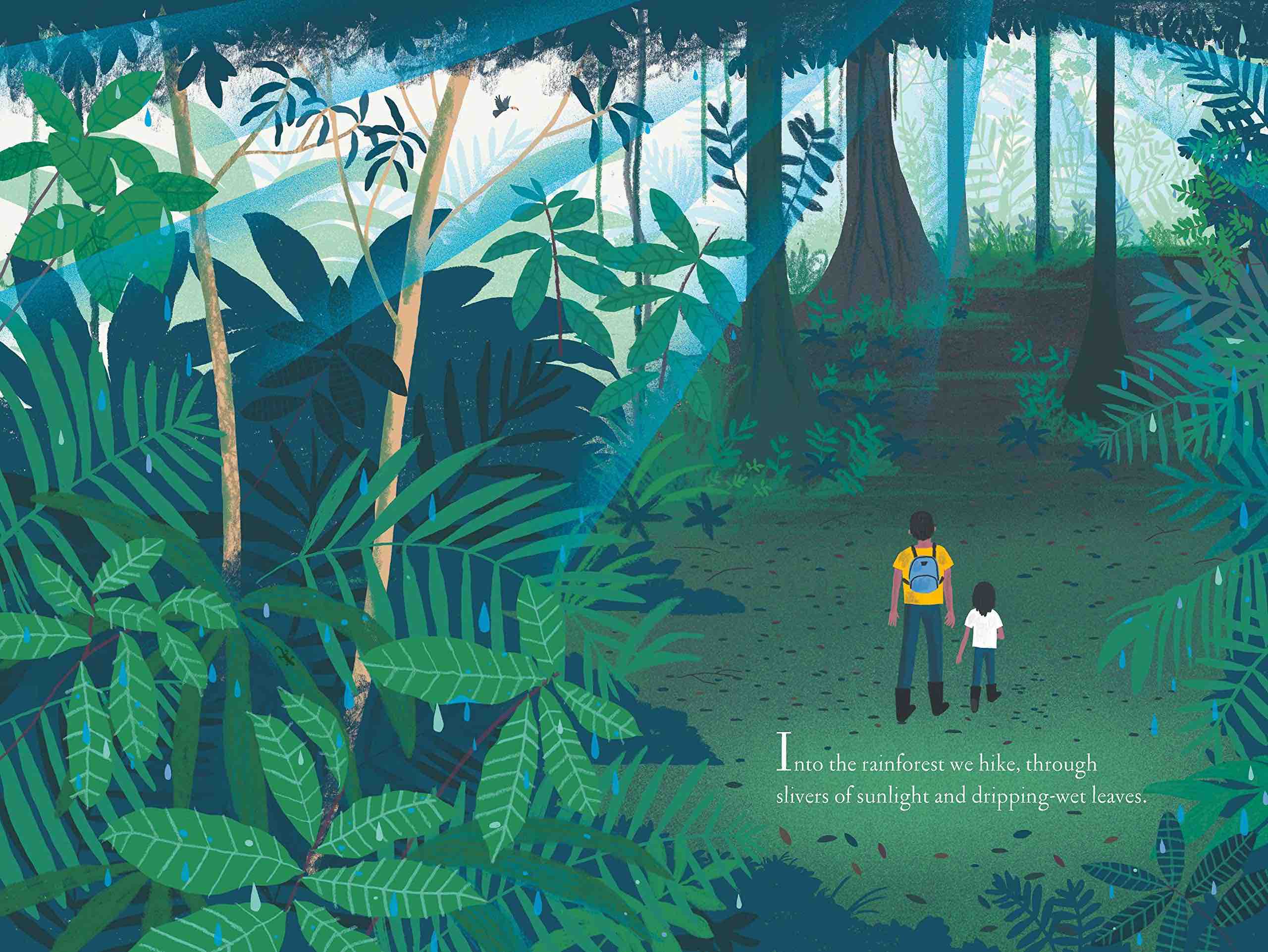 © 2020, Cracking the Cover. All rights reserved. Unless otherwise noted, all books — digital and physical — have been provided for free by publishers in exchange for honest and unbiased reviews. All thoughts and opinions are those of the reviewer.