WOODLAND DREAMS, by Karen Jameson and Marc Boutavant, Chronicle Books; Illustrated edition, Oct. 27, 2020, Hardcover, $17.99 (ages 3-5)
Young readers say goodnight to woodland animals in Karen Jameson and Marc Boutavant's Woodland Dreams.
 The seasons are changing, and autumn is slipping into winter. Woodland creatures big and small are getting ready to sleep with their own bedtime routines.
Berry picker
Honey trickster
Shadows deepen in the glen.
Lumber back inside your den.
Karen Jameson's lyrical text has a calming lull to it that sets the tone for bedtime. And Marc Boutavant's beautiful illustrations create a cozy context in which the prose plays out.
One of the things that stands out to me, is the notebook clasped in the hands of the girl observing the animals. At the end of the book, you get to see her illustrations of all the animals. It's the exact sort of thing my own girl does, and it adds a level of authenticity to the book.
Woodland Dreams is a lovely picture book that is a delight to read aloud.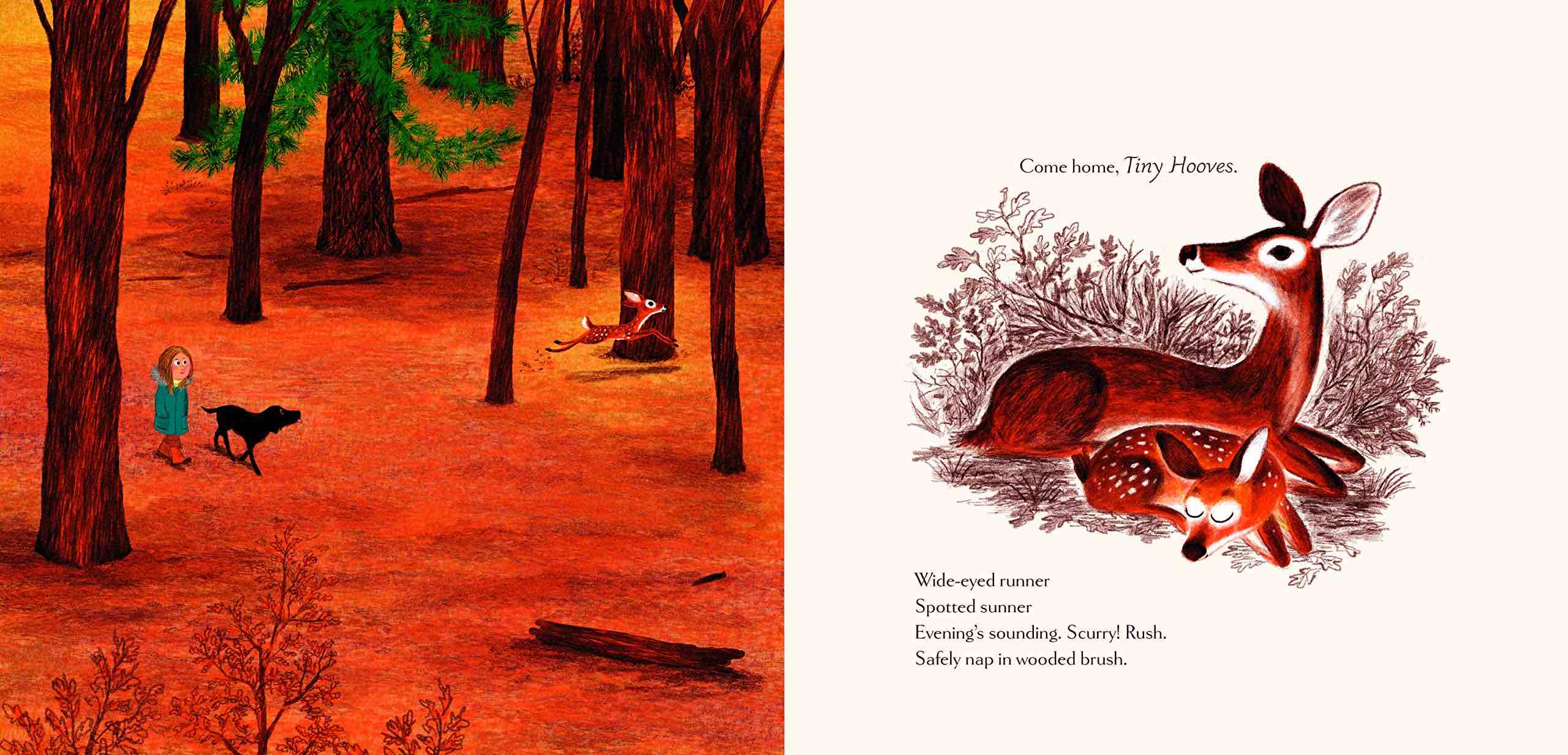 © 2020, Cracking the Cover. All rights reserved. Unless otherwise noted, all books — digital and physical — have been provided for free by publishers in exchange for honest and unbiased reviews. All thoughts and opinions are those of the reviewer.