It's that time of year again — Valentine's Day is fast approaching. Below are some picture books that help celebrate love. Books are listed by suggested age, youngest to oldest. Synopses are in gray and provided by publishers.
Love Can Come in Many Ways celebrates the many diverse ways animals, and humans, show their love.

Lift a swan's felt wing to discover a baby cuddled underneath, then lift a felt speech bubble to discover the words "You are loved!"

Beneath each of the felt flaps is a wealth of snuggles, hugs, and loving engagement.
This gentle read is perfect for reading aloud to newborns and toddlers. Little ones will enjoy lifting the textured felt flaps.

---
Valentine's Day is coming, which means showing the ones you love how much they mean to you, so Tiny has decided to make the perfect Valentine for his best friend Pointy.

But as Tiny discovers, making a Valentine isn't easy. It might take a few tries—until Tiny realizes the best Valentine might have been there all along.
Not only does this charming book show persistence, but it shows the true meaning of friendship as well. Though geared for toddlers, 5- and 6-year-olds will relate, and won't mind reading it to younger siblings.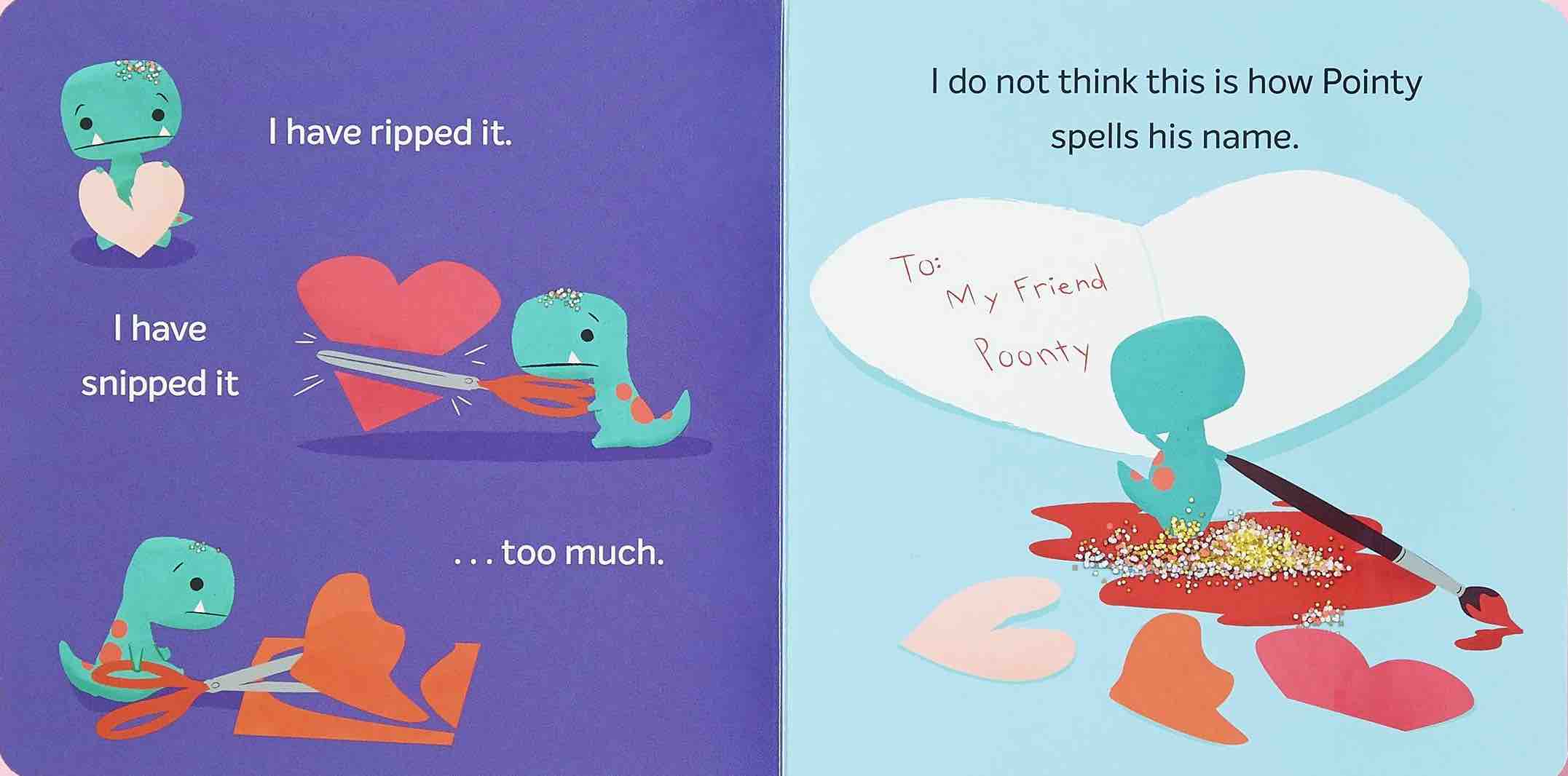 ---
You're my little bear cub
Both playful and shy
You're my little baby bird
Together we will fly

Loving parents throughout the animal kingdom dote on their little babies in this sweet novelty book perfect for showing a baby how they are loved, whether by a parent, grandparent, aunt, uncle, or other caring figure in a child's life.
This interactive board book features all the elements parents and children love about Eric Carle books — bright colors, stylized animals and texture. Gentle rhymes make this one a pleasure to read aloud, too.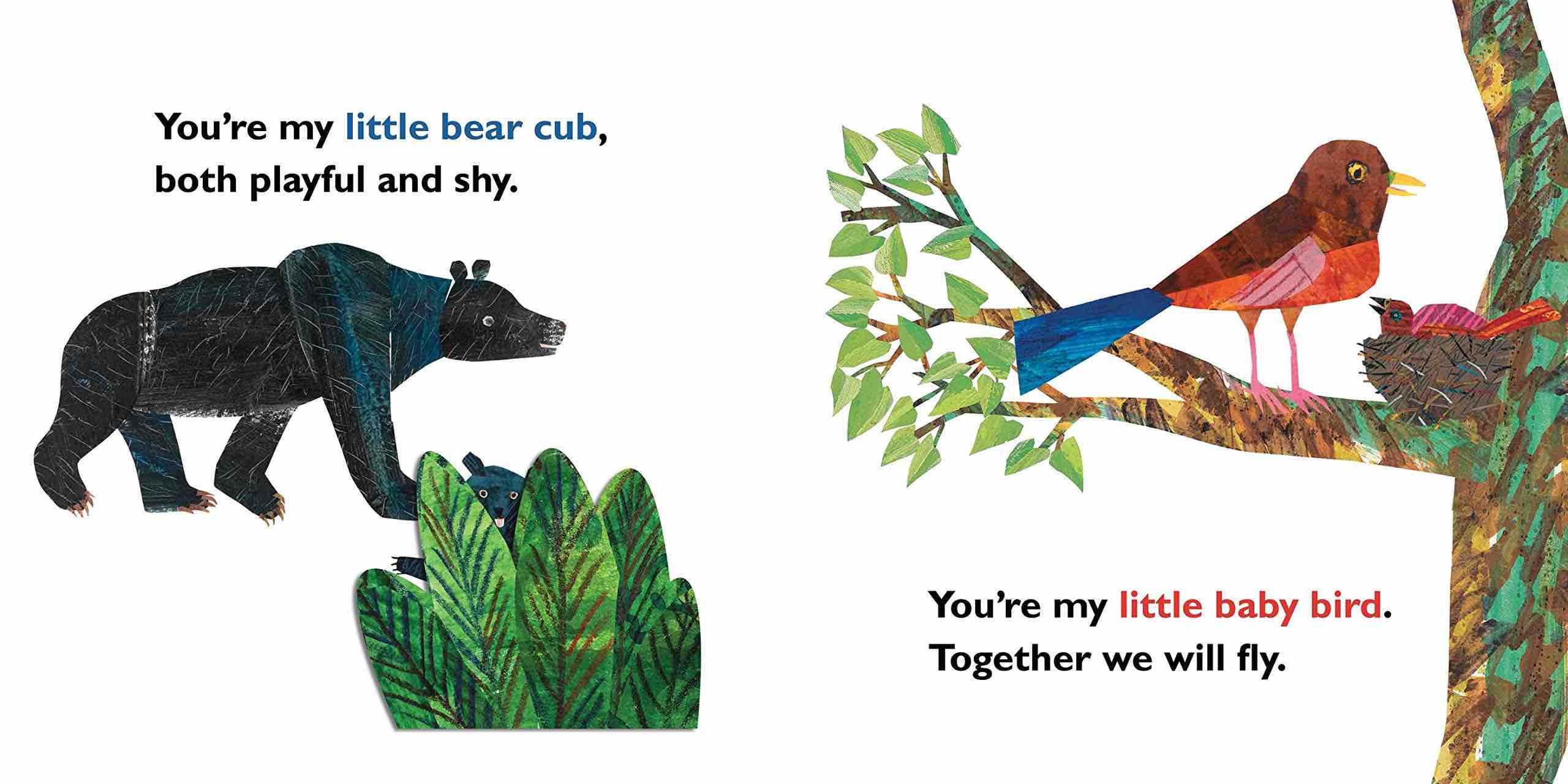 ---
When you touched the water, you squawked and splashed.
I thought you'd become a duckling, so I jumped in to play with you.

It's hard to keep up with an energetic toddler, and as an adoring mom tries to, she describes all the frisky young animals her little one reminds her of–from a hopping frog and a squirming snake, to her adorable cuddly bunny.
This adorable companion book to Bunny Roo, I Love You is just the sort of book to read while snuggling up with a child. Simple text and sweet illustrations make this a book you'll want to read again and again.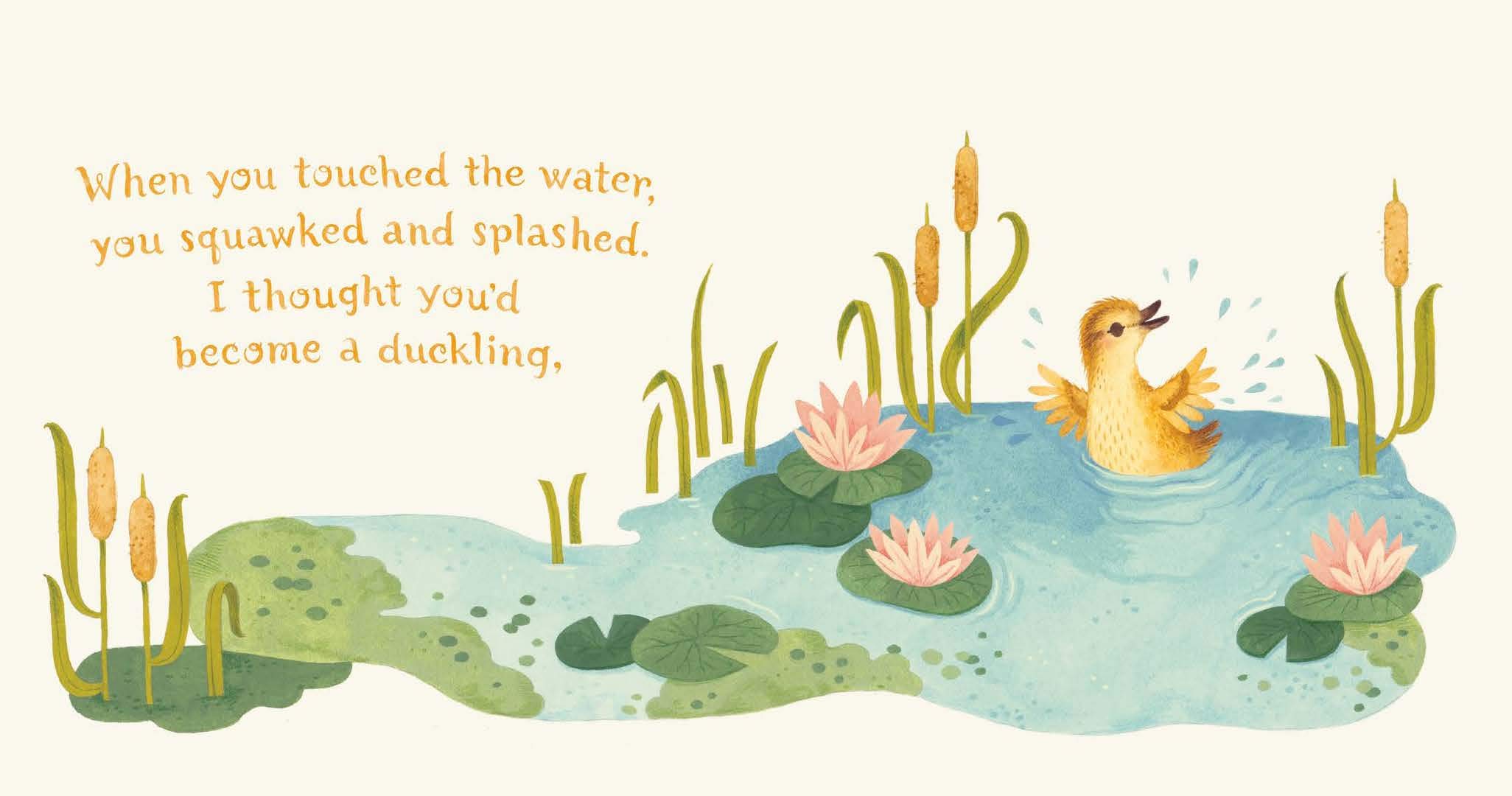 ---
ME & MAMA, by Cozbi A. Cabrera, Denene Millner Books/Simon & Schuster Books for Young Readers; Illustrated edition, Aug. 25, 2020, Hardcover, $17.99 (ages 4-8)
On a rainy day when the house smells like cinnamon and Papa and Luca are still asleep, when the clouds are wearing shadows and the wind paints the window with beads of water, I want to be everywhere Mama is.

This Caldecott and Coretta Scott King Honor book follows a mother and her adoring daughter as they set out for the day. The simplest of things mean so much and bring such happiness. This deserving award-winner is a joy to read.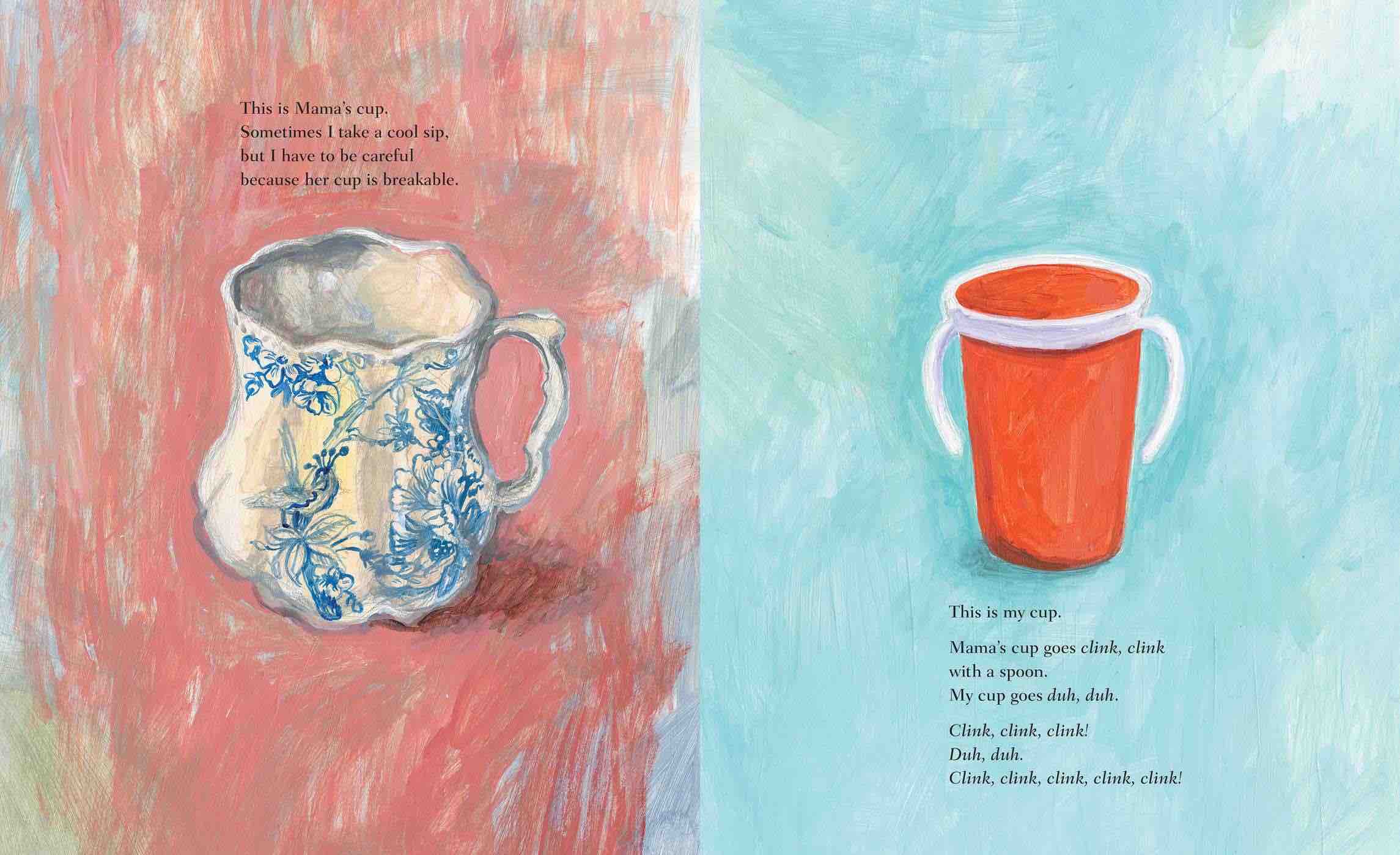 ---
SHARE SOME KINDNESS, BRING SOME LIGHT, by Apryl Stott, Simon & Schuster Books for Young Readers; Illustrated edition, Oct. 27, 2020, Hardcover, $17.99 (ages 4-8)
Bear is sad. All the other animals think he's mean because he's so big. But his human friend, Coco, offers to help him. Coco shares her grandmother's advice: "When life gets dark as winter's night, share some kindness, bring some light."

They decide to bake cookies to "share some kindness" and make lanterns to "bring some light." But when the cookies and lanterns don't work, they must look for another way to win over the other animals. And while they're at it, Coco and Bear just might discover that kindness is a gift that only comes from the heart.
It's worth buying this book for the illustrations alone. Their lovely detail is mirrored by thoughtful text that encourages readers to "give away love instead of gifts." This is a book I can't wait to gift to others.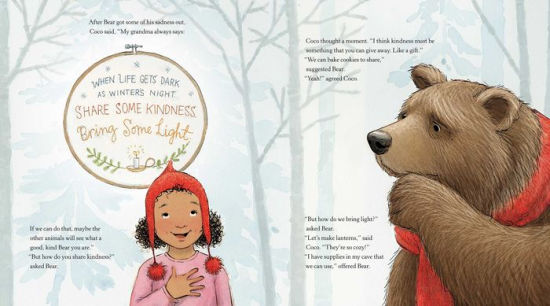 ---
FROM ARCHIE TO ZACK, by Vincent Kirsch, Harry N. Abrams, Dec. 29, 2020, Hardcover, $17.99 (ages 4-8)
"Archie loves Zack!"
"Zack loves Archie!"
Everyone said it was so.

But Archie hasn't told Zack yet. And Zack hasn't told Archie. They spend just about every minute together: walking to and from school, doing science and art projects, practicing for marching band, learning to ride bikes, and so much more.

Over the course of a few months, Archie tries to write a letter to Zack to tell him how he feels: "From A to Z." None of his drafts sound quite right, so he hides them all away. One by one, Archie's friends (Zelda, Zinnia, and Zuzella) find the letters . . . but they know exactly whom they're meant for.
Whimsical illustrations bring this tale of true friendship — and maybe something a bit more — to life. If you're looking for a Valentine's book full of inclusivity, this is the one for you.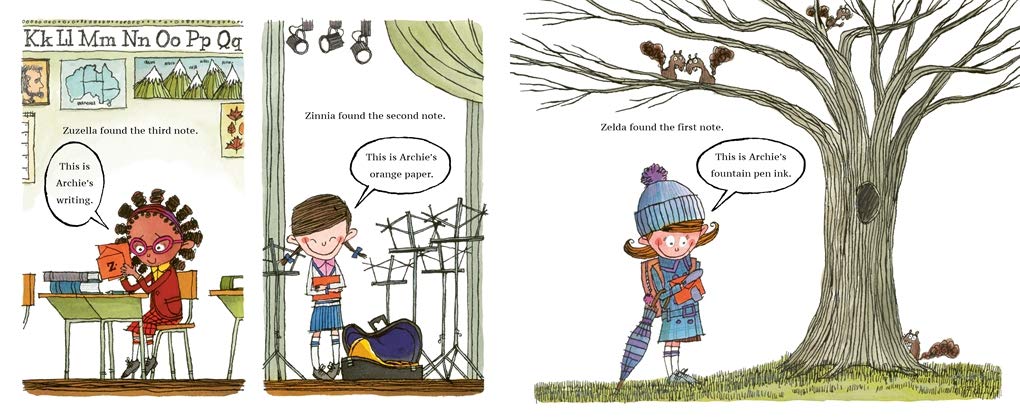 ---
Mitzi the witch and her kitten Hoodwink love all of the holidays except one: Valentine's Day. It's lovely-dovey, and witches only like things that are creepy-crawly. Then Mitzi meets Spencer. Spencer can wiggle his ears! He plays on the monkey bars upside down! And when he shoots milk out of his nose, Mitzi can't look away. For the first time, she wants to make a valentine for a special someone. But what message will spell success and get her a valentine in return?
This fun twist on Valentine's Day is not so much lovey-dovey as it is thoughtful. Arthur Howard crams a lot of nuance into this short picture book. It has humor and heart.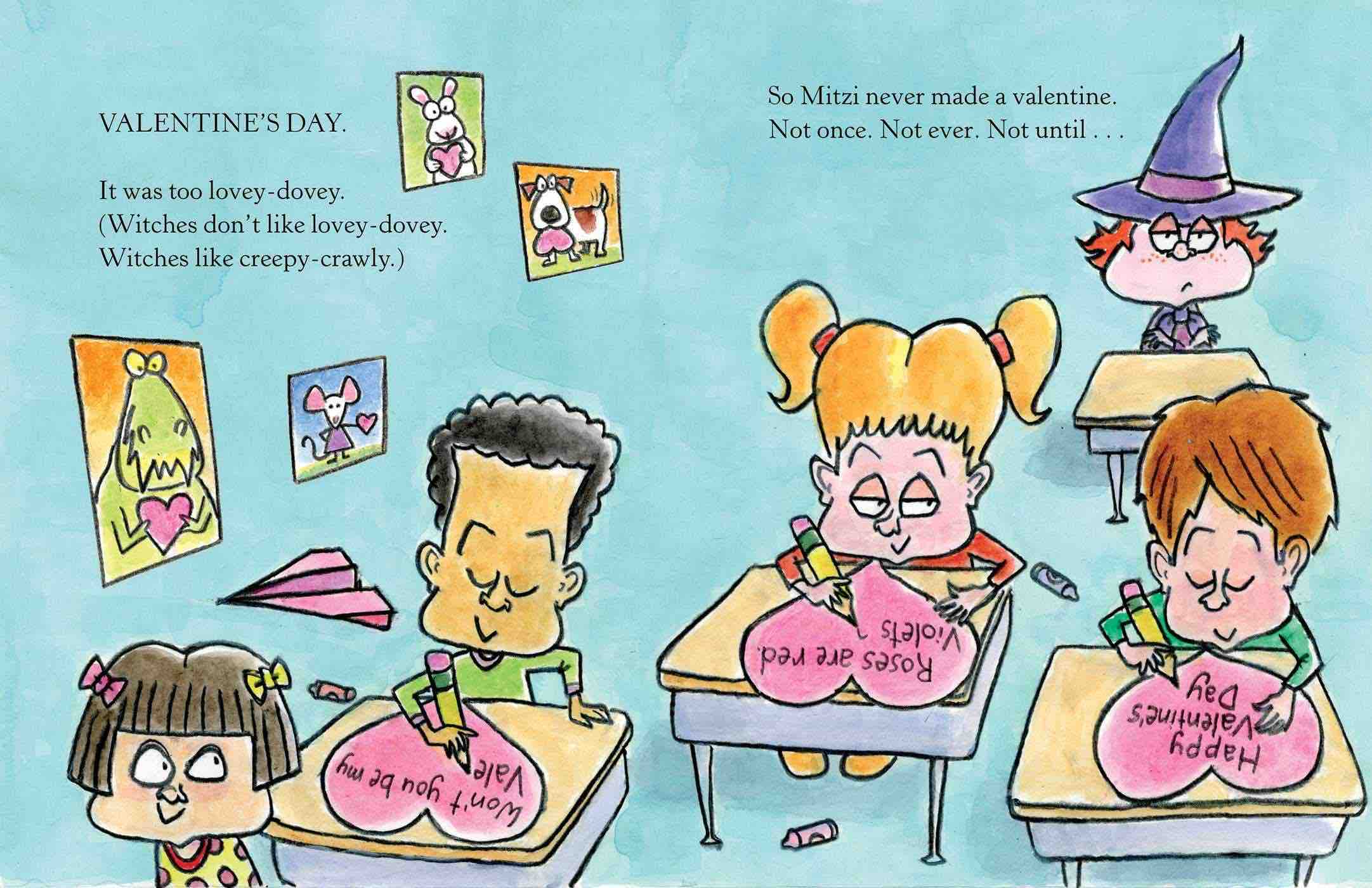 ---
PORCUPINE CUPID, by Jason June and Lori Richmond, Margaret K. McElderry Books, Dec. 1, 2020, Hardcover, $17.99 (ages 4-8)
Love is in the air this Valentine's Day—or it will be if Porcupine has any say. He uses his quills like Cupid's arrows, hoping to bring the sweet and sentimental spirit of the holiday to all his forest friends. But with every poke! that Porcupine gives, he gets a hey!, ouch!, or yowser! in return.

It seems Porcupine's mission isn't turning out quite like he planned, but with some quick thinking he might just be able to save the day…and maybe find a valentine of his very own.
This tongue-in-cheek picture books is sure to bring smiles to kids and adults alike. A fun twist at the end left my 6-year-old giggling.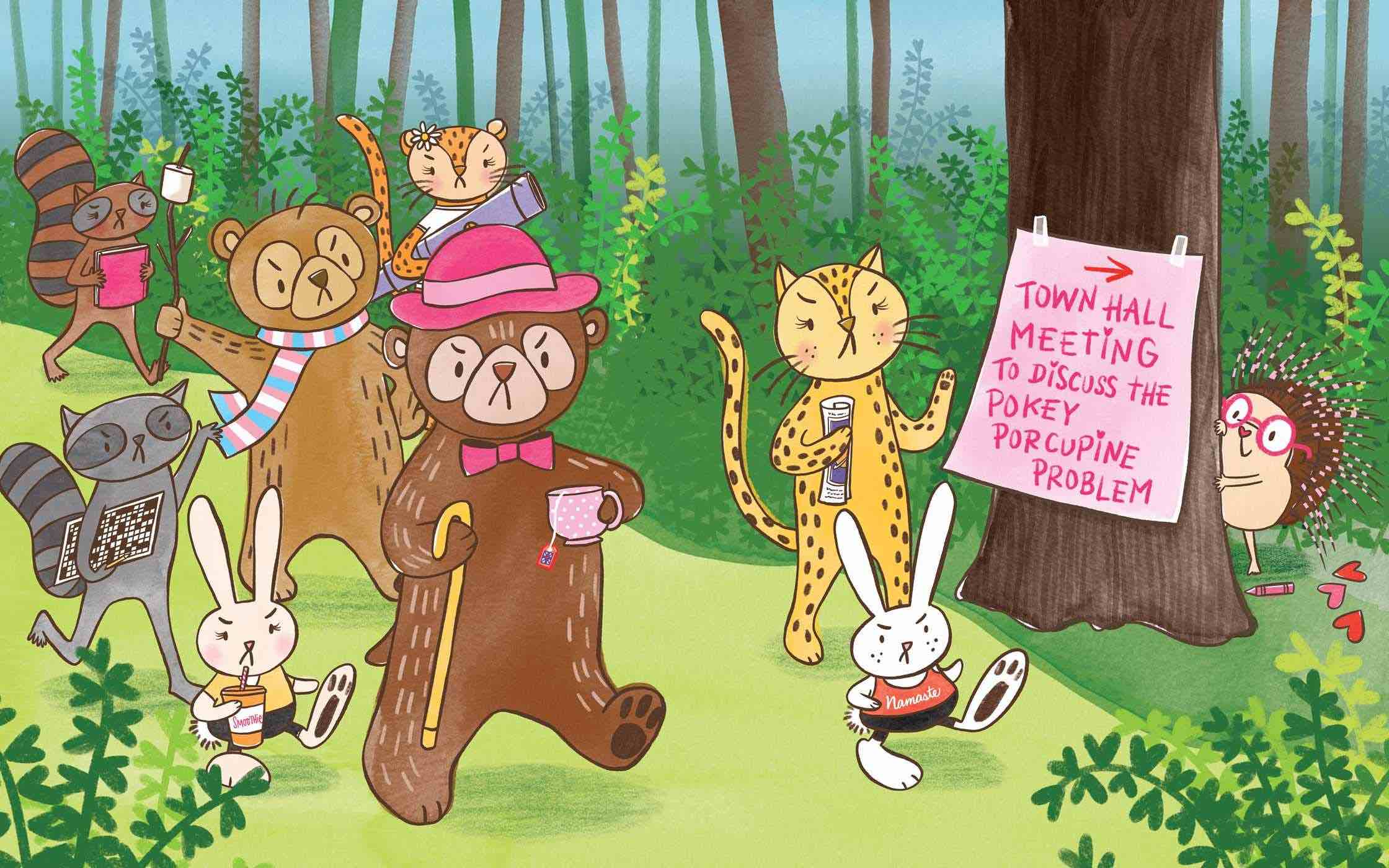 ---