Valentine's Day is just 3 days away, but there's still time to get your loved one something they'll treasure for years — a book. Below are even more picture books that help celebrate love. Books are listed by suggested age, youngest to oldest. Synopses are in gray and provided by publishers.
PUPPY LOVE, by Caroline Jayne Church, Cartwheel Books, Sept. 1, 2020, Board Book, $8.99 (ages 0 and up)
Caroline Jayne Church brings us a rhyming celebration of a puppy's love for every season of the year! Her poem guides the reader through puddle jumping in spring, kite flying in summer, leaf chasing in fall, and ice-skating in winter… and ends snuggled by a cozy fire at the end of a long day. —Synopsis provided by Cartwheel Books
We're big fans of Caroline Jayne Church at our house, and this is a fine addition to her collection. My own little puppy fan, has fallen in love with this book.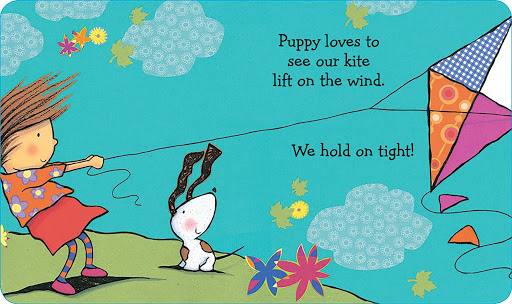 ---
BE MINE, PORCUPINE, by Hannah Eliot and Kathryn Selbert, Little Simon, Dec. 1, 2020, Board Book, $7.99 (ages 1-5)
I may not be soft and tickly
In fact I'm pretty prickly
I'm a poky little porcupine
But will you be my valentine?

Valentine's Day isn't just for teddy bears and puppies! All animals deserve valentines—even ones that aren't soft or cuddly. Porcupines, slugs, alligators, bats, and more get matching valentines in this sweet, rhyming book that's perfect for sharing with the ones you love. —Synopsis provided by Little Simon
This rhythmic book is fun to read aloud and little ones will love the sliding envelopes.
---
LITTLE LOVE, by Nadine Brun-Cosme and Marion Cocklico, Little Simon, Dec. 1, 2020, Board Book, $7.99 (ages 1-5)
When Little One sees Mommy and Daddy,
a big smile grows on his face
Mommy wraps Little One in her arms
and showers him with kisses.

Little Love learns just how much his parents love him. A perfect first book of feelings, this book is filled with all the reasons why every child is the greatest gift that any parent could ask for. —Synopsis provided by Little Simon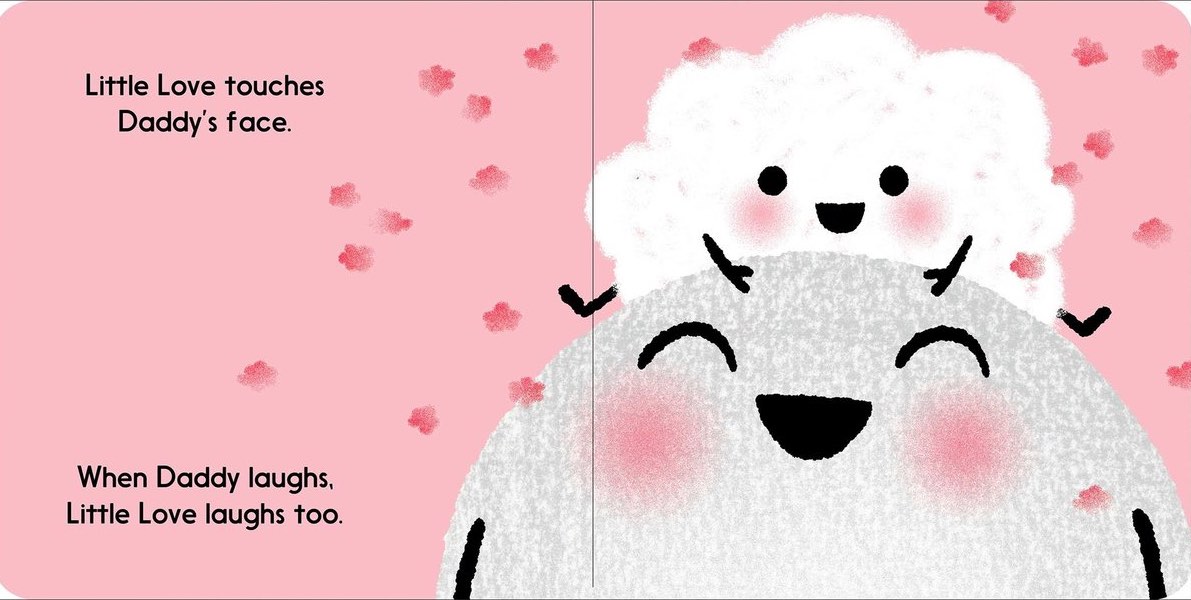 ---
LOVE, by Amy Guglielmo and Julie Appel, Cartwheel Books, Nov. 10, 2020, Board Book, $9.99 (ages 2-4)
This love-themed board book provides a gentle look at some of the most beloved, accessible, and well-known artwork in history. Soothing text is combined with vibrant colors and peek-through pages, and a die-cut on every spread hints at an exciting clue to the art on the next page, keeping little ones (and caregivers!) engaged as each page becomes a magical, peek-through reveal.

Light back matter provides additional historical information about the featured artwork and artists, including Keith Haring, Mary Cassatt, Diego Rivera, Henri Matisse, and more. —Synopsis provided by Cartwheel Books
This simple board book is an excellent introduction to fine art through the lens of love. The peek-a-boo element adds a fun, interactive flair that young readers will love.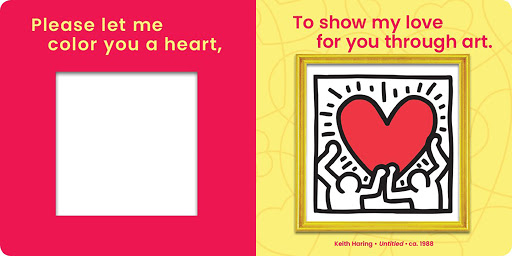 ---
Listen to the swaying grass, and listen to the trees. To me, the sweetest music, is the branches in the breeze.

 Celebrate love with Giraffes Can't Dance! Featuring modified art and text from the bestselling picture book, and a fresh trim size, Love from Giraffes Can't Dance is sure to delight readers of all ages. —Synopsis provided by Orchard Books
This charming, but simplified, riff on Giraffes Can't Dance is a fun read-a-loud featuring Gerald and his animal friends.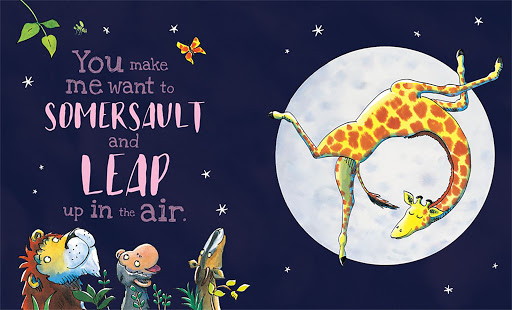 ---
KIND, by Alison Green, Béatrice Alemagna, et al., Scholastic Press; Illustrated edition, Oct. 6, 2020, Hardcover, $17.99 (ages 3-5)
Imagine a world where everyone is kind. How can we make that come true? This simple but impactful picture book teaches the youngest readers how to be kind. Nearly 40 different illustrators have collaborated to create this artistic treat and affirm the universal importance of kindness. From listening to offering a helping hand to simply giving someone a smile, it's easy for children to help make the world a better place. —Synopsis provided by Scholastic Press
This lovely picture book pairs a heartwarming message with lovely illustrations that parents and children will appreciate.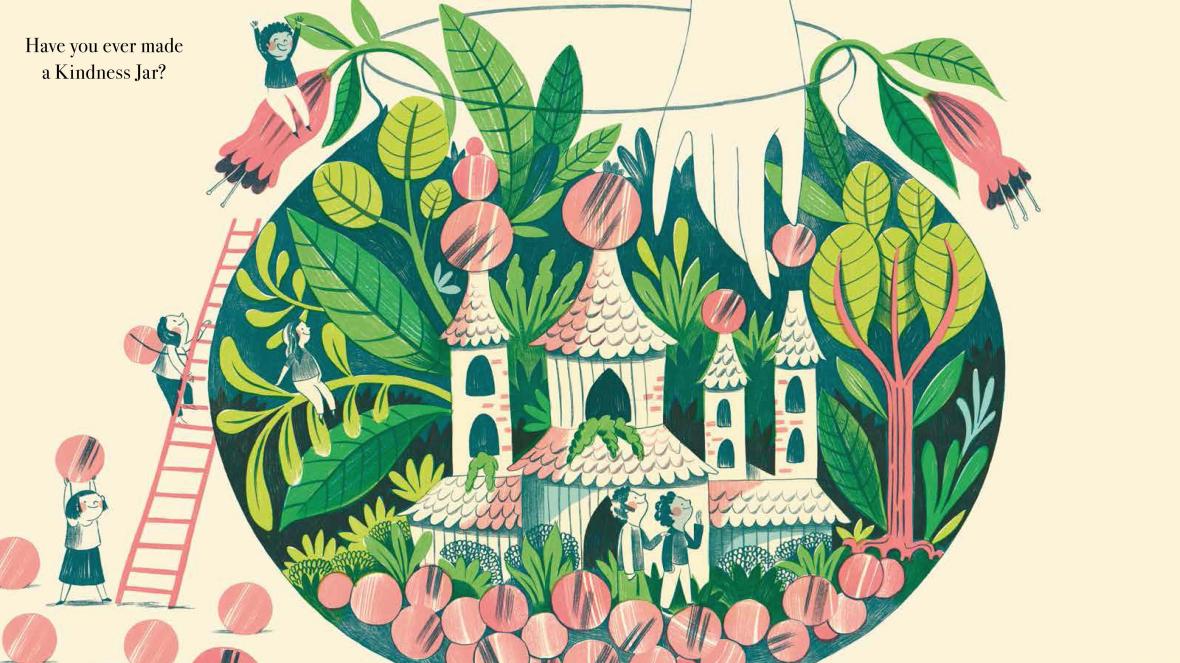 ---
BE YOU! by Peter H. Reynolds, Orchard Books; Illustrated edition, March 3, 2020, Hardcover, $17.99 (ages 4-8)
Discover a joyful reminder of the ways that every child is unique and special. Here, Reynolds reminds readers to "be your own work of art." To be patient, persistent, and true. Because there is one, and only one, YOU.

In the tradition of books like Oh, the Places You'll Go! and I Wish You More comes a wholly original, inspirational celebration of individuality as only Peter H. Reynolds can create! —Synopsis provided by Orchard Books
Reynolds' books are well-loved in our house, and this one is no different. His bold style and simple, but effective, affirmations ring true with young readers.