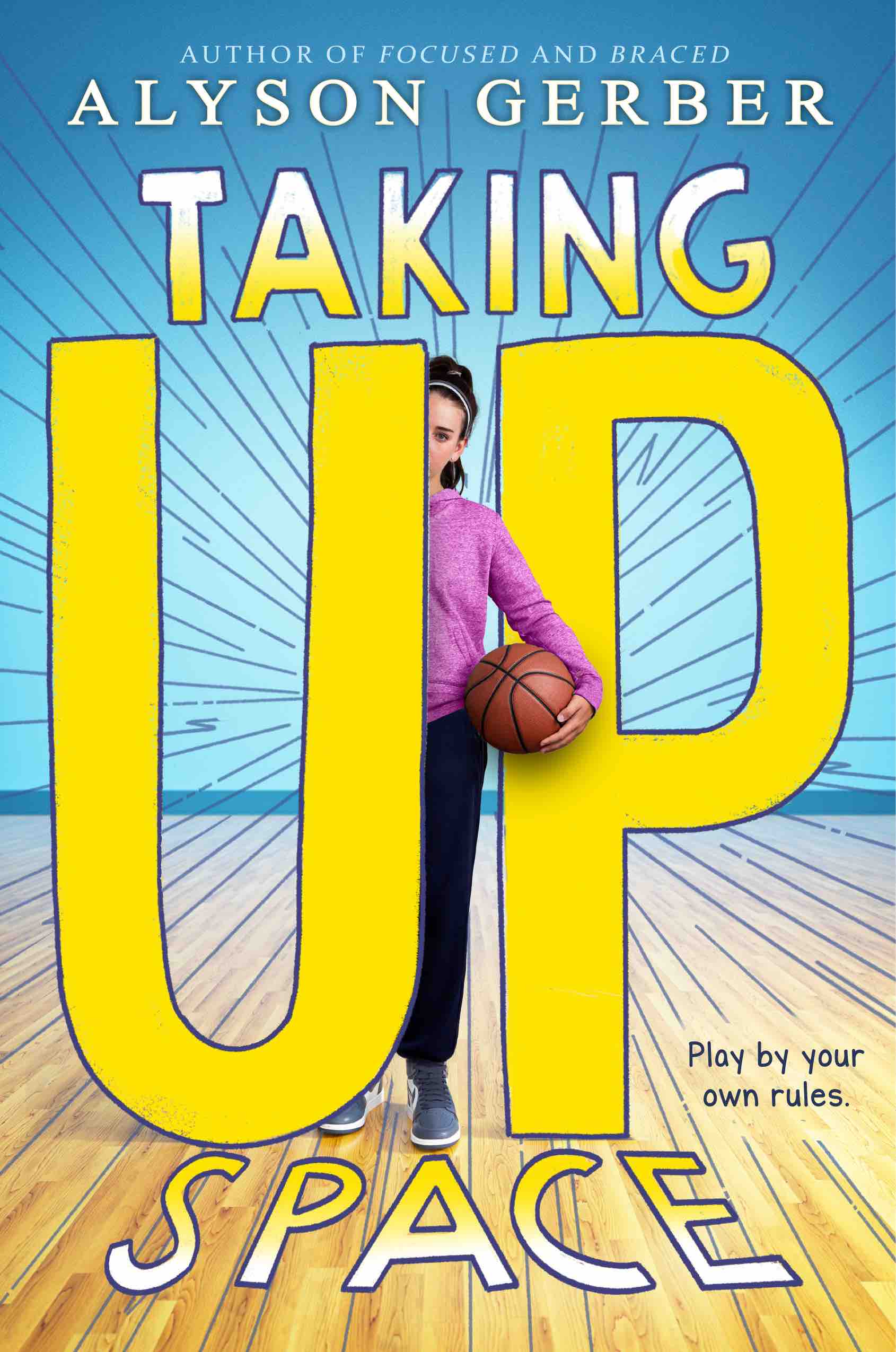 TAKING UP SPACE, by Alyson Gerber, Scholastic Inc., May 18, 2021, Hardcover, $17.99 (ages 8-12)
Alyson Gerber takes on the issues of body image and self-esteem in her new contemporary middle-grade novel, Taking Up Space.
Sarah loves basketball more than anything. Crushing it on the court makes her feel like she matters. And it's the only thing that helps her ignore how much it hurts when her mom forgets to feed her.
But lately Sarah can't even play basketball right. She's slower now and missing shots she should be able to make. Her body doesn't feel like it's her own anymore. She's worried that changing herself back to how she used to be is the only way she can take control over what's happening.
When Sarah's crush asks her to be partners in a cooking competition, she feels pulled in a million directions. She'll have to dig deep to stand up for what she needs at home, be honest with her best friends, and accept that she doesn't need to change to feel good about herself. —Synopsis provided by Scholastic
Taking Up Space is one of a growing number of excellent books for middle-readers and young adults that tackle self-confidence and body confidence. In this case, author Alyson Gerber deftly addresses disordered eating through an authentic middle-grade voice. Sarah's vulnerabilities, along with those of her friends and family members, ring true.
The strength of this book is that doesn't come with a quick resolution but with hard work. Gerber shows how hard it can be to communicate, and how finding outside help can not only make your voice be heard, but make it so you can hear your own voice.
Gerber's writing is smooth and accessible. And the relationships throughout are a real joy to explore.
Taking Up Space would be a good pairing with Lisa Fipps' Starfish.
My thoughts as a parent: Taking Up Space does a very good job at showing just how easily a few words, a few sentences can send a person down a dangerous path. In Sarah's case, her mom already has a problem with food, so Sarah has already been primed. But often, it's just the right mix of circumstances.
Which is why I suggest parents be involved with the reading of Taking Up Space. While the outcome is positive, many of Sarah's behaviors could easily spark ideas in impressionable young minds. Reading it together or talking about it and healthful eating habits after would most likely be beneficial for parents and children alike.
I plan on reading it with my daughter when she's old enough.
© 2021, Cracking the Cover. All rights reserved. Unless otherwise noted, all books — digital and physical — have been provided for free by publishers in exchange for honest and unbiased reviews. All thoughts and opinions are those of the reviewer.