A boy fails to take his teacher's advice and pays for it in Clayton Parker Really Really Really Has to Pee, by Cinco Paul and Gladys Jose.
Clayton Parker can't wait for his field trip to the zoo. When his teacher encourages the class to go before they go . . . Clayton rushes onto the bus and doesn't give it a second thought.
Little does he know . . . Clayton Parker really really REALLY has to pee. He discovers this as soon as he gets to the zoo. And he panics! Clayton needs a bathroom, and he needs one now! The first one he finds is broken. The next one isn't much of a bathroom at all. What will Clayton do?
A cautionary tale for the procrastinator in us all, this hilarious picture book romp will have readers vowing alongside Clayton Parker: "Before I go out anywhere, I'll always try to pee." —Synopsis provided by Abrams Books for Young Readers
I never thought I'd be writing a review about a book with the word "pee" in the title, but here we are, and Clayton Parker Really Really Really Has to Pee is much better than I initially expected. Cinco Paul's rhythmic text is as informative as it is funny. He really gets to the "heart" of the matter. And Gladys Jose's humorous illustrations are the perfect compliment. I can certainly see this book becoming a staple in families' potty training library.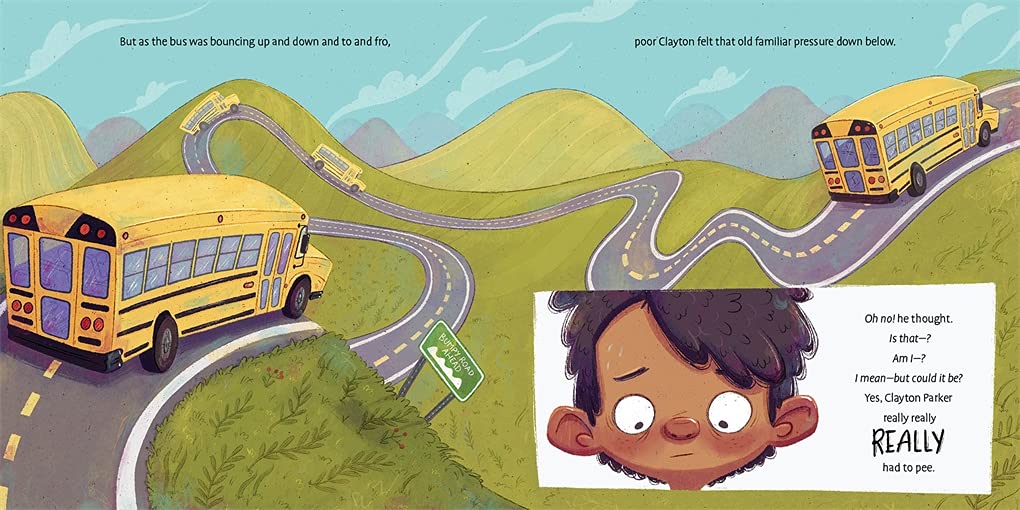 © 2021, Cracking the Cover. All rights reserved. Unless otherwise noted, all books — digital and physical — have been provided for free by publishers in exchange for honest and unbiased reviews. All thoughts and opinions are those of the reviewer.