A boy learns that books aren't quite as boring as he previously thought in The Library Book, by Gabby Dawnay and illustrated by Ian Morris.
Zach would much rather watch TV than flip through a boring book. But thanks to his friend's stubborn efforts to show him the magic and excitement of reading, Jack finally goes to the library and finds a book he can't put down. —Synopsis provided by Thames & Hudson
If only every library could look like the one created by illustrator Ian Morris. From the first page to the last, his vibrant pen-and ink-drawings pull you in. His energetic illustrations are bold, smart and bring a smile to your face.
But the drawings would be nothing without Gabby Dawnay's rhythmic text that fairly bounces off the tongue. The Library Book is a joy to read aloud, which is a bonus, but also fun to explore on your own.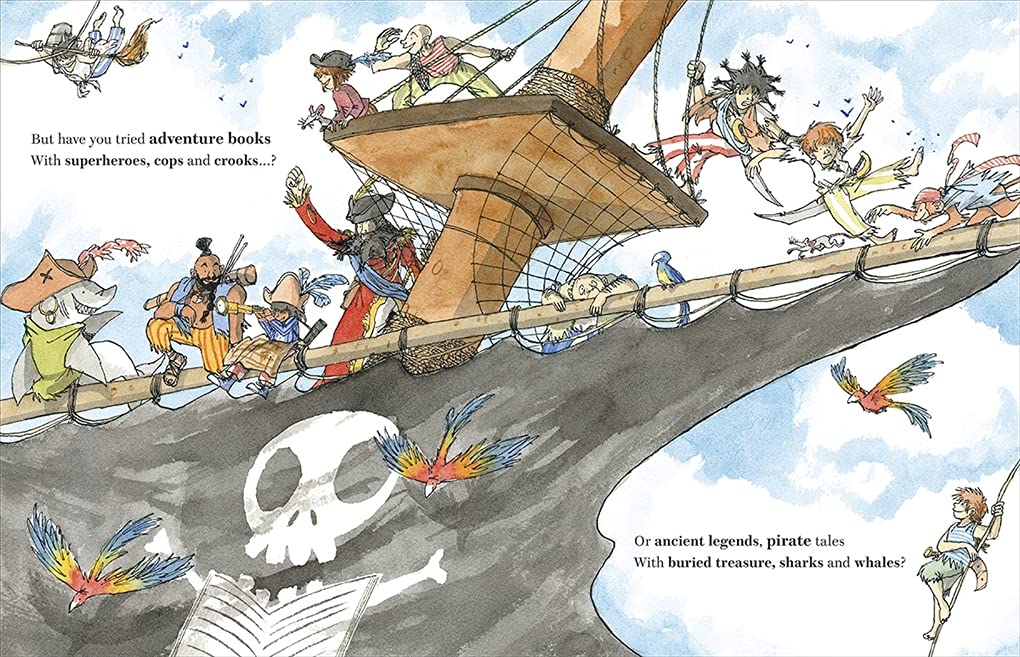 © 2021, Cracking the Cover. All rights reserved. Unless otherwise noted, all books — digital and physical — have been provided for free by publishers in exchange for honest and unbiased reviews. All thoughts and opinions are those of the reviewer.