THE BEATRYCE PROPHECY, by Kate DiCamillo and Sophie Blackall, Candlewick, Sept. 28, 2021, Hardcover, $19.99 (ages 8-12)
A young girl finds herself on the wrong side of a prediction in The Beatryce Prophecy, by Kate DiCamillo and Sophie Blackall.
"We shall all, in the end, be led to where we belong. We shall all, in the end, find our way home."
In a time of war, a mysterious child appears at the monastery of the Order of the Chronicles of Sorrowing. Gentle Brother Edik finds the girl, Beatryce, curled in a stall, wracked with fever, coated in dirt and blood, and holding fast to the ear of Answelica the goat. As the monk nurses Beatryce to health, he uncovers her dangerous secret, one that imperils them all — for the king of the land seeks just such a girl, and Brother Edik, who penned the prophecy himself, knows why.
And so it is that a girl with a head full of stories — powerful tales-within-the-tale of queens and kings, mermaids and wolves — ventures into a dark wood in search of the castle of one who wishes her dead. But Beatryce knows that, should she lose her way, those who love her — a wild-eyed monk, a man who had once been king, a boy with a terrible sword, and a goat with a head as hard as stone — will never give up searching for her, and to know this is to know everything. —Synopsis provided by Candlewick Press
What happens when you combine the talents of two-time Newbery Medalist Kate DiCamillo (The Tale of Despereaux and Flora & Ulysses) and two-time Caldecott Medalist Sophie Blackall (Finding Winnie: The True Story of the World's Most Famous Bear and Hello Lighthouse)?
Magic.
The Beatryce Prophecy is one of those books you want to share with everyone you meet. From DiCamillo's writing is clear and engaging, and Blackall's detailed illustrations are lovely.
One of the highlights of The Beatryce Prophecy is its setting. It's not often that you come upon a middle-grade book set in medieval times. Add in the players — a goat, a girl, a monk, a boy and an ex-king — and you've got an amazing setup.
The novelty alone is a selling point. But when you dive deeper into the well-developed cast and themes of fate, love and the power of an education, and you get a something truly special.
DiCamillo and Blackall are clearly in touch with their audience. Tailoring each element for young readers, while still appealing to older ones.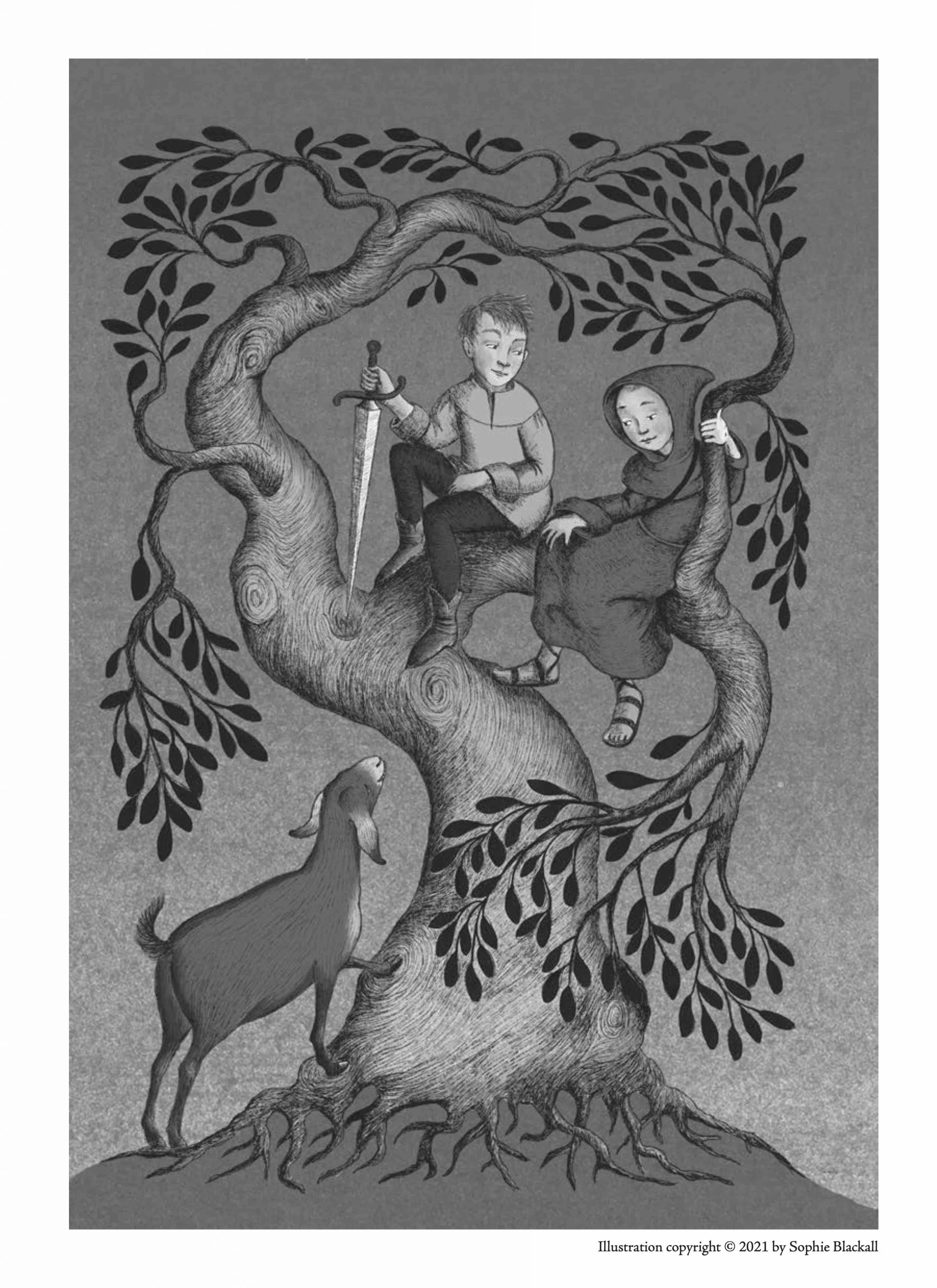 Ranging from full-page to small elements, Blackall's lovely black-and-white illustrations are sprinkled throughout. They not only echo the feel of the manuscripts Brother Edik illuminates, but also add personality and life to the overall feel.
DiCamillo has broken her story into 54 short and accessible chapters (only a few pages in length) that move the story forward and serve as natural stopping points for readers who need them.
The Beatryce Prophecy is a fantastic collaboration that is one of my favorite books of 2021. It will be on my holiday gift guide, and is one of my top recommendations.
© 2021, Cracking the Cover. All rights reserved. Unless otherwise noted, all books — digital and physical — have been provided for free by publishers in exchange for honest and unbiased reviews. All thoughts and opinions are those of the reviewer.