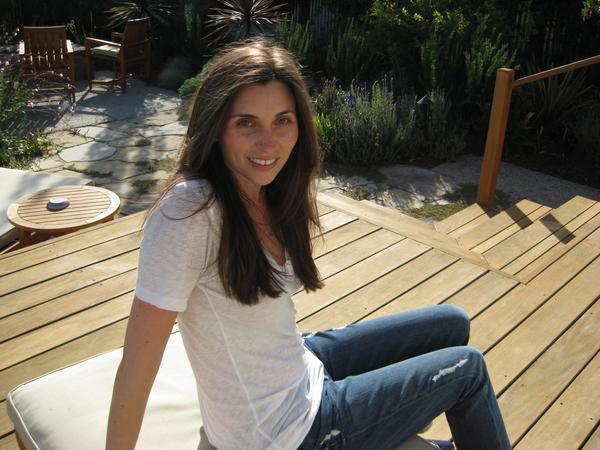 Author Alyssa B. Sheinmel tries to be as honest with her writing as she can. Readers of all ages, she says, feel it quickly when writers are faking it.
"I think when I was a young reader, the writing that appealed to me that didn't treat me like I was younger than them," the author told me during a phone interview from her office in Manhattan. "I wanted to read stories that felt real to me."
Growing up in New York City, Alyssa hated books that made a caricature of the city she loved. She wanted to read things that she could recognize and that spilled over into her writing.
"I try to do that in my writing — to be honest and not to be condescending. I always find it condescending when people say they're trying to speak at their level, like a teen's level. I'm just trying to talk the way I talk, that feels genuine to me."
That approach seems to be paying off for Alyssa, whose first book, "The Beautiful Between," was warmly received by teens and adults alike. Her second novel, "The Lucky Kind," comes out May 10, and a third novel, tentatively titled "The Stone Girl," is expected out in August 2012.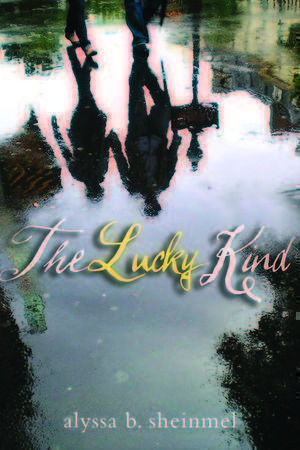 The ideas for Alyssa's books come from many different places. Alyssa describes herself as a big listener, gleaming topics from places as extensive as people's stories to a simple term or phrase.
"Sometimes just a sentence someone will say will kind of tickle my fancy and I'll want to do something with that sentence and build with that," she said. "I think you have to be constantly listening."
Alyssa has always wanted to be a writer. She started out writing short stories, but knew to have any commercial success; she would have to pen a novel. She had a lot of ideas, but nothing really worked until "The Beautiful Between," a story of a teen finding a place to belong, and overcoming the death of a loved one.
There's a trap writers fall into, Alyssa said, that forces them into writing what's popular, and not necessarily what they're good at. "If you want to tell a story, you should have to find your own voice and not what's popular. Not write what's a guarantee of publication or success."
Alyssa says her success came when she finally became more honest with story she wanted to tell. "You have to find your voice, find your story," she said. "And I think for me that just took a while. It took some time for all the pieces come together and take shape."
Alyssa's latest book, "The Lucky Kind," deals with the ripple effects of adoption.
Up until a few years ago, Alyssa had never personally been touched by adoption. She didn't know many people who had been adopted, and it wasn't part of her day-to-day experiences. Then, suddenly, Alyssa was surrounded by people affected by adoption — new friends, a challenging book and a friend who revealed she had given away a child years prior.
She couldn't get all these sto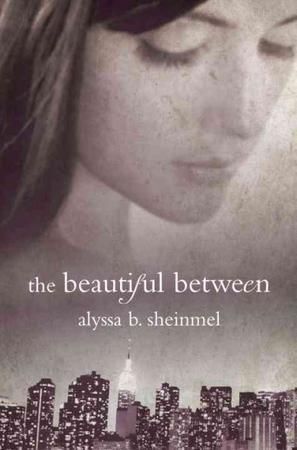 ries out of her head. But the story that was interesting to her wasn't the story of the child who had been given up for adoption or even the parent who gives up a child for adoption. For some reason the thing that was stuck with her was the story of future families — families formed after a child was given away. She wondered how that new family is impacted by this adoption that happened years prior. And what that would mean for the children someone went on to have.
The star of "The Lucky Kind" is Nick, a teenage boy whose life is pretty decent. He's got great parents, an awesome best friend and a beautiful girlfriend. Things take a turn, however, when he discovers his father had a son years before and put him up for adoption.
Writing from a teenage boy's perspective was incredibly fun to do says Alyssa. She always imagined the story with a boy's voice. "I thought no surely I have to write this from the perspective because I'm a girl, but I couldn't get his voice out of my head. That was the voice."
Nick ended up coming very naturally because Alyssa couldn't get his voice out of her head. It came very naturally was what Alyssa calls a pleasure. "I so recommend it to anyone who's an aspiring writer to try to write from someone whose experience is so different from theirs."
"It was a delight to do and say things that I myself would never do or say. And especially being a teenage boy — there are things they think and do and say that girls don't think and do and say. … There were certainly times when I felt like the story wasn't going anywhere but I never felt like Nick's voice wasn't working. His voice always came very naturally."
© 2011 – 2013, Cracking the Cover. All rights reserved. Unless otherwise noted, all books — digital and physical — have been provided for free by publishers in exchange for honest and unbiased reviews. All thoughts and opinions are those of the reviewer.