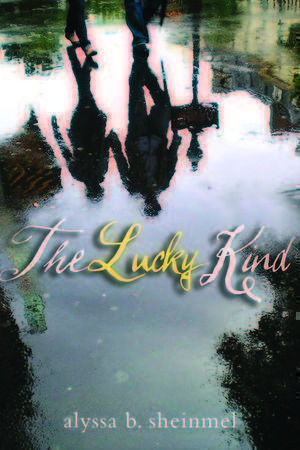 "THE LUCKY KIND," by Alyssa B. Sheinmel, Alfred A. Knopf for Young Readers, May 10, 2011, $16.99 (ages 14 and up)
In today's world, there are the lucky kind and the not so lucky kind.
Nick Brandt is one of the former, or at least that's the way he's always though of himself. He loves his parents, who, in turn, love him back. His best friend is awesome. His grades are good. And his social life is decent. Nick thinks he might even have a chance at getting a girlfriend, and he's got four semesters left in high school to do it.
But when a seemingly ordinary phone call turns out to be not so ordinary, Nick learns his life isn't what he thought, and it will never be the same. Nick's father has been keeping a secret — another son he gave up for adoption years ago.
Author Alyssa Sheinmel writes from her heart. She tells the story she wants/needs to tell without worrying about whether she's following current trends. She discovers a voice and a topic and develops it into a compelling story.
In "The Lucky Kind" Alyssa looks at adoption from the perspective of a future sibling who has no knowledge of his brother until he is practically grown himself. It's a challenging read and looks at adoption in a different and surprising way.
There are many parts of "The Lucky Kind" that I found exciting and interesting. The shift in family dynamics and Nick's personal struggles were strong enough to keep me reading.
There were other parts, however, I found harder to appreciate. I've never been a big fan of cursing, and there seems to be an abundance here. The language is in keeping with a teenage boy, making it an understandable and authentic character choice, but personally, I found it a bit much.
The publishing house's age recommendation for "The Lucky Kind" is ages 12 and up. But because of language and some more mature scenes in the book, I am recommending that readers be 14 or older.