A LITTLE FERRY TALE, by Chad Otis, Atheneum/Caitlyn Dlouhy Books, Aug. 2, 2022, Hardcover, $18.99 (ages 4-8)
A little ferry learns that being herself is her greatest strength in A Little Ferry Tale, a new picture book by Chad Otis.
Little Ferry feels like no one notices her. She isn't strong like Tugboat or fast like Speedboat or graceful like Sailboat, the boats everyone loves to watch. But Little Ferry is special, too! She's patient and careful and always on time. And when disaster flares on Wildlife Island, Little Ferry finds that her quiet traits are the very ones that will help her finally stand out and save the day. —Synopsis provided by Atheneum/Caitlyn Dlouhy Books
A Little Ferry Tale explores the inevitable — comparing oneself to someone else — and in the process, helps little readers to realize their own best qualities.
This charming tale by Chad Otis features fairly simple text and expressive illustrations. The text is fun to read aloud, and the illustrations are engaging.
The publisher's suggested age range for this book is 4 to 8. Given its simplicity, I think it skews younger, kids ages 3 to 6. This would be a fun read to incorporate into preschool or kindergarten lessons.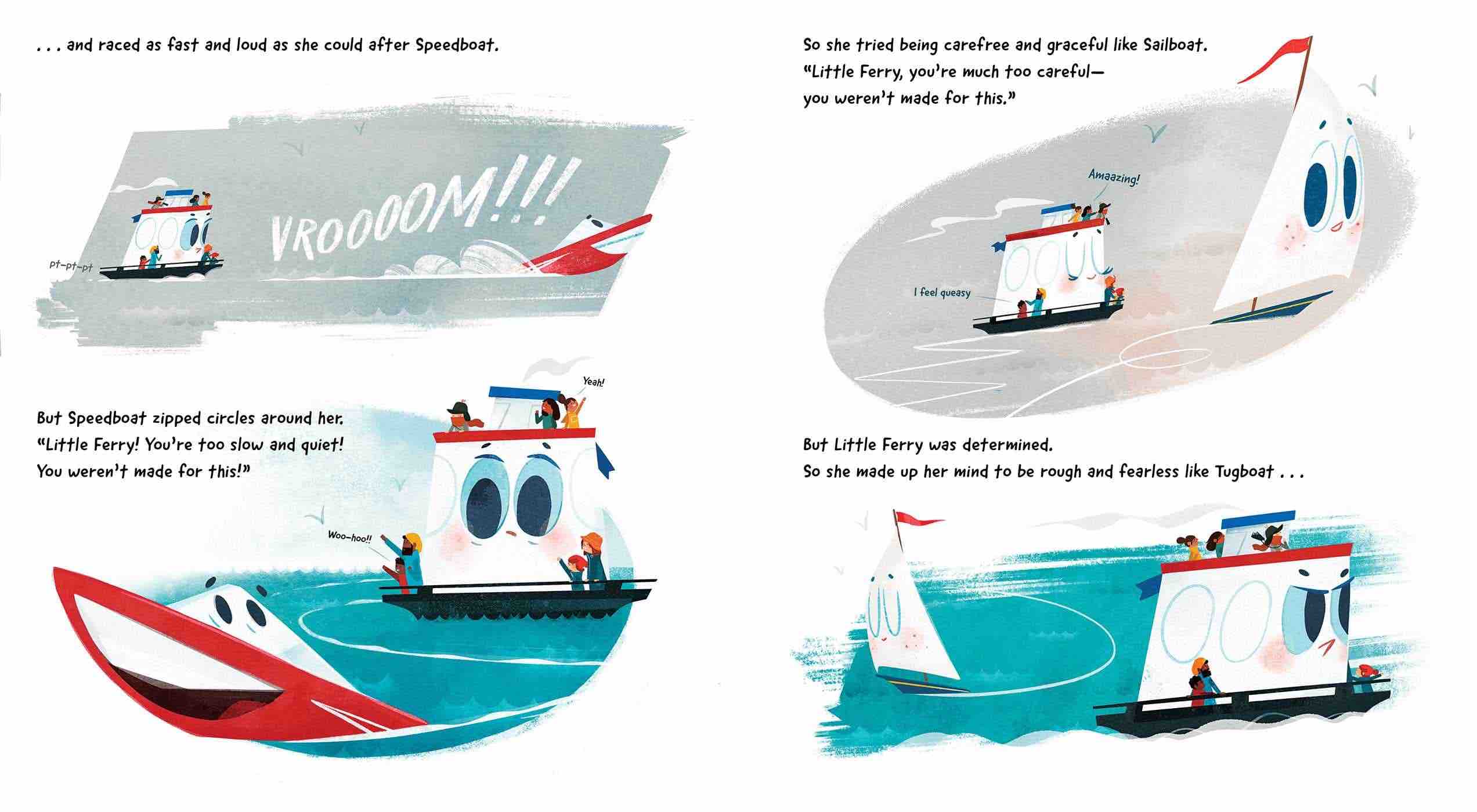 Copyright © 2022 Cracking the Cover. Unless otherwise noted, all books — digital and physical — have been provided by publishers in exchange for honest and unbiased reviews. All thoughts and opinions are those of the reviewer.