Author/illustrator Mo Willems' famous bird is back in his eighth picture book — The Pigeon Will Ride the Roller Coaster!
Buckle up for twists, turns, and emotional loop-de-loops in the most roller coaster-y Pigeon book ever! The Pigeon WILL be ready. Will YOU!? —Synopsis provided by Union Square Kids
Mo Willems is a master of humor, especially when it comes to kids. If you've ever read any of his Pigeon or Elephant and Piggie books, then it should come as no surprise that The Pigeon Will Ride the Roller Coaster! is just as laugh-out-loudable.
Pigeon is the embodiment a child. His assertions are spot on. I can hear my kid saying the same things with the same amount of drama built in.
Pigeon is learning how to manage his expectations and everything that goes with them.
Kids can relate.
And because the text is fairly simple, it's easy for kids to be active participants in reading The Pigeon Will Ride the Roller Coaster! even if that's just from memorizing the words. And — as my 8-year-old just demonstrated by snatching my review copy out of my hands — those who have "technically" moved past these books still love them.
This book would make a great addition to any growing home library.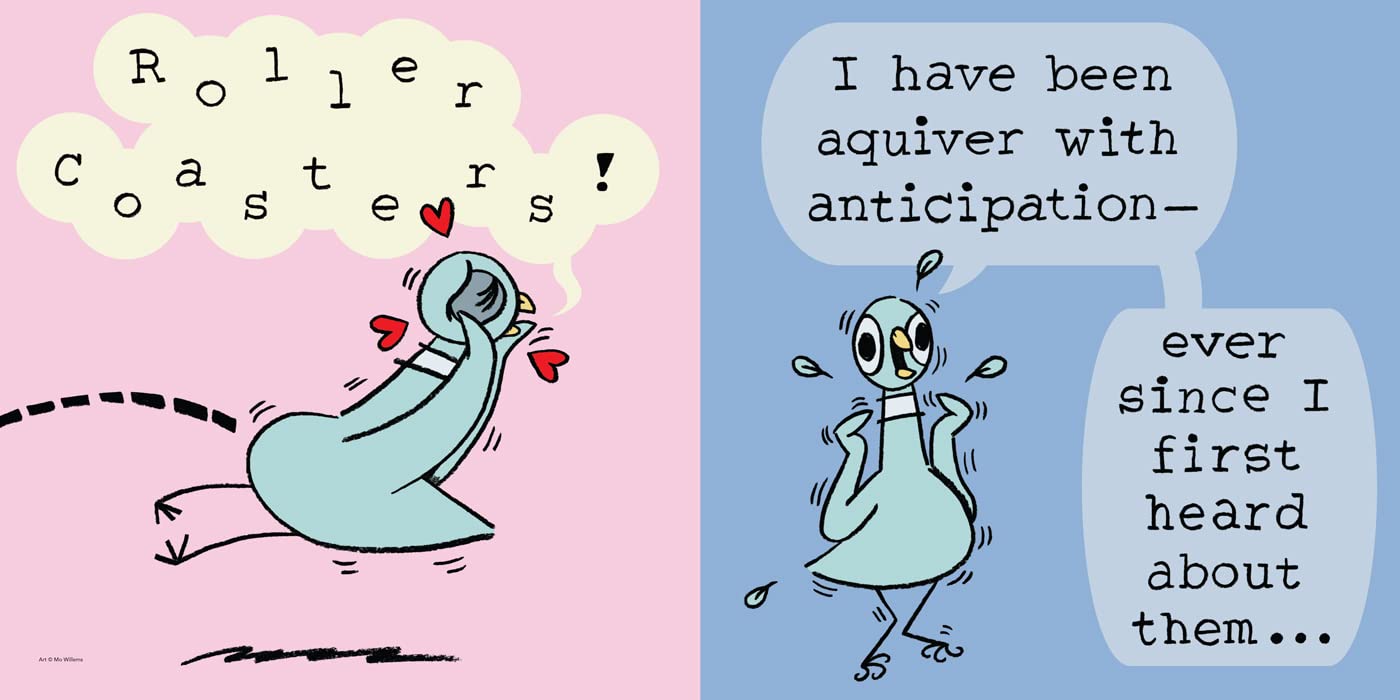 Copyright © 2022 Cracking the Cover. Unless otherwise noted, all books — digital and physical — have been provided by publishers in exchange for honest and unbiased reviews. All thoughts and opinions are those of the reviewer.