Fans of all things space rejoice: Can't Get Enough Space Stuff by Stephanie Drimmer and Julie Beer is out and it's awesome.
Blast off with the perfect combination of facts, stories, photos, and fun all about what lies beyond Earth's atmosphere ― SPACE!
This book has everything to captivate space enthusiasts: Tons of fun facts, exciting games, hands-on activities, hilarious space jokes, stories from experts, and tidbits about the latest info on black holes, the International Space Station, and what life on Mars could look like. —Synopsis provided by National Geographic Kids
From cover to cover, all 128 pages of Can't Get Enough Space Stuff is packed with all things out of this world. It's exactly the type of book you can hand off to the space nerd in your life without any worries.
As is common with National Geographic Kids' books, Can't Get Enough Space Stuff features short snippets of accessible text, lots of photographs and illustrations, diagrams and infographics. Sprinkled throughout are space jokes, hands-on activities, quizzes and games. It's the sort of book that can be flipped through or read from front to back.
My 8-year-old fell in love with Can't Get Enough Space Stuff at first sight, and I don't expect I'll get it back anytime soon. Because of its setup, this is the type of book that will appeal to a large range of kids — even those who aren't planning on becoming an astronaut when they grow up.
Can't Get Enough Space Stuff is the second book in a new series from National Geographic Kids featuring facts, photos, and all things awesome about their favorite topic. The first book, Can't Get Enough Shark Stuff, was published in May.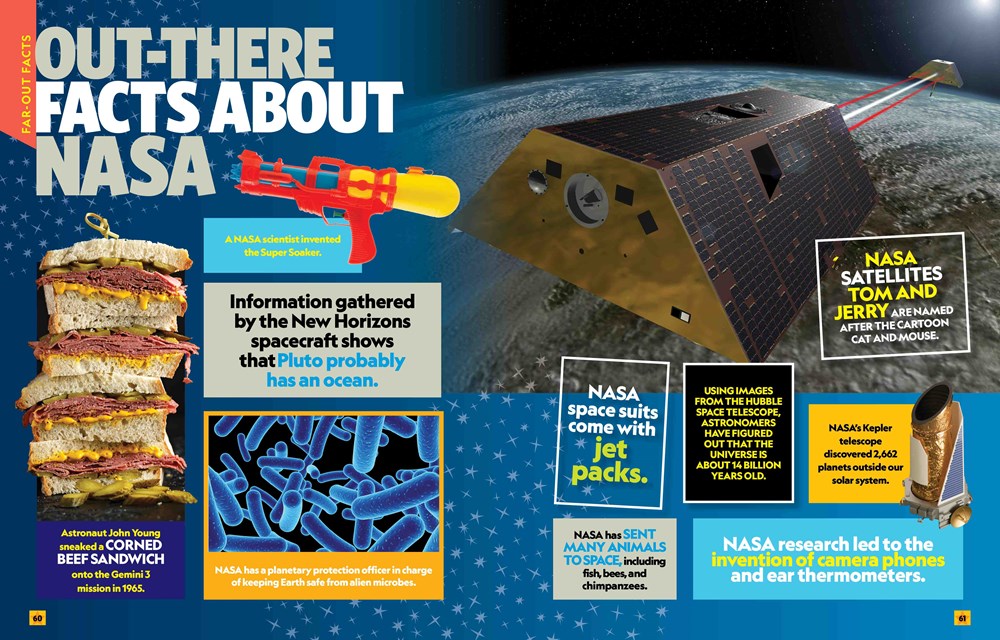 Copyright © 2022 Cracking the Cover. Unless otherwise noted, all books — digital and physical — have been provided by publishers in exchange for honest and unbiased reviews. All thoughts and opinions are those of the reviewer.