KIN: Rooted in Hope, by Carole Boston Weatherford and Jeffery Boston Weatherford, Atheneum Books for Young Readers, Sept. 19, 2023, Hardcover, $18.99 (ages 10 and up)
Carole Boston Weatherford and her son, Jeffery Boston Weatherford, craft a portrait of a Black family tree in Kin: Rooted in Hope.
"I call their names:
Abram Alice Amey Arianna Antiqua
I call their names:
Isaac Jake James Jenny Jim
Every last one, property of the Lloyds,
the state's preeminent enslavers.
Every last one, with a mind of their own
and a story that ain't yet been told.
Till now."
Carole and Jeffery Boston Weatherford's ancestors are among the founders of Maryland. Their family history there extends more than three hundred years, but as with the genealogical searches of many African Americans with roots in slavery, their family tree can only be traced back five generations before going dark. And so from scraps of history, Carole and Jeffery have conjured the voices of their kin, creating an often painful but ultimately empowering story of who their people were in a breathtaking book that is at once deeply personal yet all too universal.
Carole's poems capture voices ranging from her ancestors to Frederick Douglass to Harriet Tubman to the plantation house and land itself that connects them all, and Jeffery's illustrations help carry the story from the first mention of a forebear listed as property in a 1781 ledger to he and his mother's homegoing trip to Africa in 2016. Shaped by loss, erasure, and ultimate reclamation, this is the story of not only Carole and Jeffery's family, but of countless other Black families in America. —Synopsis provided by Atheneum Books for Young Readers
Kin: Rooted in Hope is one of those books that sticks with you long after you read it. It's a striking work that combines both poetry and illustration.
Carole's beautiful prose is moving in its cadence. The pauses and words left unsaid serve to strengthen her narrative, which spans five centuries and is told in multiple voices. It's a book that begs to be read aloud.
Jeffery's scratchboard art is stunning. His ability to capture emotion through line is superb. His work is raw, bold and beautiful. He matches Carole's tone while adding even more depth to her words.
Kin: Rooted in Hope is not an easy read, but it's a worthwhile one. It's a delve into the best and worst of humanity and it will leave you changed.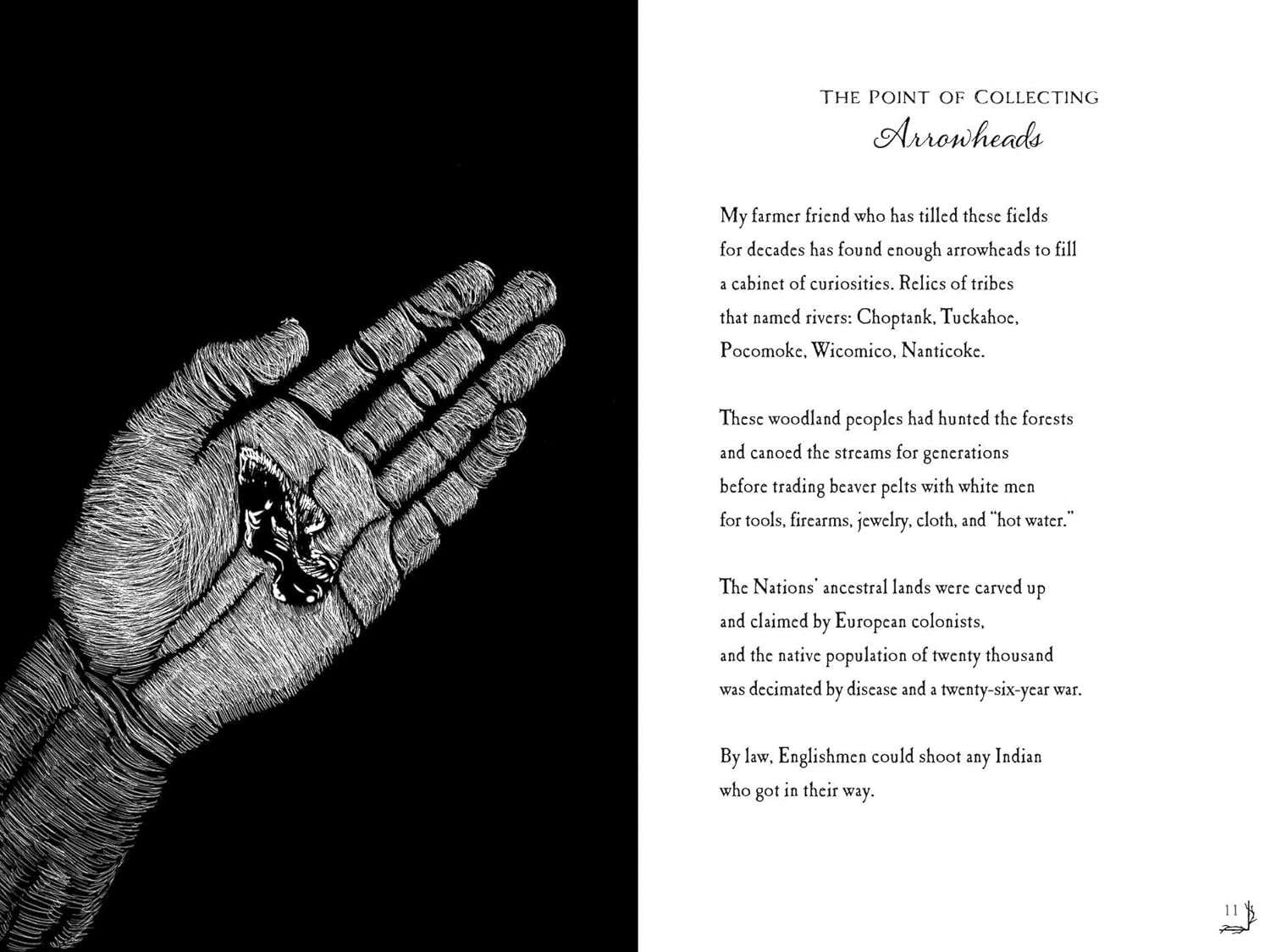 Copyright © 2023 Cracking the Cover. Unless otherwise noted, all books — digital and physical — have been provided by publishers in exchange for honest and unbiased reviews. All thoughts and opinions are those of the reviewer.