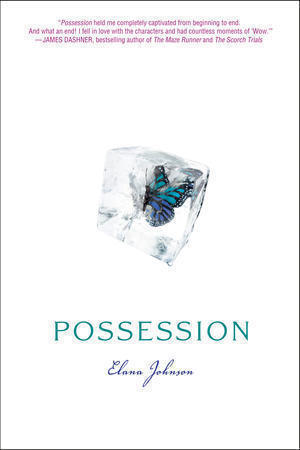 "POSSESSION," by Elana Johnson, Simon Pulse, June 7, 2011, $17.99 (young adult)
Dystopian has become the "it" genre. Its popularity now rivals that of its paranormal counterparts. And like the glut that hit paranormal genre, it's getting harder to find good dystopian that doesn't feel like a knockoff.
Luckily for readers, though, there's a new book in town that holds a lot of promise. "Possession" by Elana Johnson is a combined dystopian, science-fiction, paranormal thriller that will leave readers asking for more.
Everyone in Vi's world knows the strict rules that guide them throughout the day. The rules are there to protect people, to provide for happiness.
But the rules have always seemed a bit odd to Vi. Why shouldn't she be able to hold hands with Zenn? The Thinkers have chosen his as Vi's future match, so what's the big deal about having a little physical contact?
There are other things Vi questions as well — everyone dressed the same, required to wear hats and long sleeves; not being allowed to travel outside of specific zones; and plugging into a feed nightly. It just doesn't feel right; all choice has been taken away.
Vi is determined to think for herself, even if that means leaving behind everything she's ever known. But the Thinkers aren't going to just let her go. They're very persuasive, and they want something that Vi has. Set on making Vi one of them, the Thinkers brainwash Zenn.
Vi has to save him, but she can't do it alone. That means teaming up with and trusting Jag, a rebellious, egotistical outsider who's as dangerous as he is attractive. Everyone is trying to persuade Vi that they have her best interests in mind, that they're side is the right side. Vi's stuck in the middle and has no choice but to play.
There's a lot to like about "Possession." Elana's characters are fresh and compelling. Their complexities come to life layer by layer, as if Elana is peeling an onion.
The same is true for her plot. It never once felt predictable and the ending is as unexpected as they come — Kudos to Elana for sticking to her guns on that one.
"Possession" is a somewhat darker book than one might at first expect. Much of that has to do with the subjects of mind control and brainwashing, which sets the tone throughout. The darker feel, however, fits. It makes for a much more persuasive and interesting read, and helps it stand out from a crowd of "Hunger Games" wannabes.