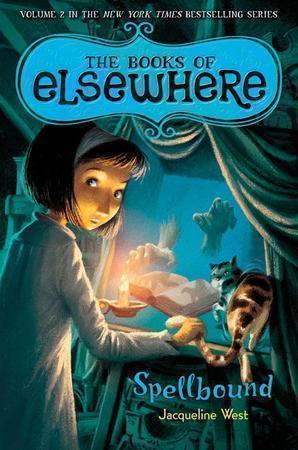 "SPELLBOUND: The Book of Elsewhere Vol. 2," by Jacqueline West, Dial, July 12, 2011, $16.99 (ages 9-12)
Imagination and creativity abound in The Books of Elsewhere, a series of books that celebrate ingenuity and friendship, all while solving action-packed mysteries.
The story's heroine is Olive, a young girl who moves into a crumbling Victorian mansion with her parents. There's something weird about her new home — the former residents, the McMartins, left everything behind, including paintings that are permanently stuck to the walls and three unusual cats.
Olive is a curious girl, and creepiness doesn't keep her from exploring. And when she finds a pair of old-fashioned glasses, her life takes another turn. The glasses are those of the home's former owners, and they have special powers. With those spectacles, Olive can walk right into paintings and she can interact with their inhabitants, including Morton, a little boy who almost seems real.
Elsewhere, the world inside the paintings is eerily similar to the world outside them, but something's off. Elsewhere is hiding something.
Olive soon finds herself caught in the middle of a dark plan that's years in the making. With the help of Morton and the three magical cats, Olive battles the McMartins for control of the house.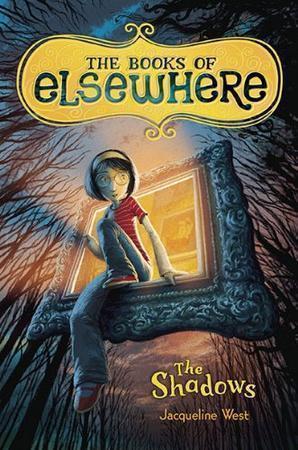 "Spellbound" opens where "The Shadows" left off. Olive successfully stopped the McMartins, but Morton is still trapped inside Elsewhere. Olive's magical glasses broke in the battle, and she has no way to get back inside the paintings on her own. The three guardian cats could help her return, but they're reluctant to help.
With each day that passes, the weight of leaving Morton behind grows. So when Rutherford, Olive's new neighbor, suggests the McMartins may have had a spellbook, a new hope blossoms. With the spellbook she might be able to save Morton.
Olive thought the house's secrets had been uncovered, but at each turn, more are exposed, and if Olive's not careful, they might just suck her back in.
"Spellbound" is a fine follow up to "The Shadows." It, too, has twists and turns, and it's full of mystery and magic. And author Jacqueline West balances intense scenes with touches of humor throughout. There are some spooky elements, but West knows her audience and delivers age-appropriate material.
"Spellbound" may not have the same charm as its predecessor but is compelling enough to keep a young reader's interest. The pacing is sound and the story enjoyable. And the story is nicely wrapped up at the end, though it's clear a third book is in the works. Young readers will continue to identify with Olive's sense of adventure as she battles her own fears and learns to equally rely on herself and others.
© 2011 – 2017, Cracking the Cover. All rights reserved. Unless otherwise noted, all books — digital and physical — have been provided for free by publishers in exchange for honest and unbiased reviews. All thoughts and opinions are those of the reviewer.