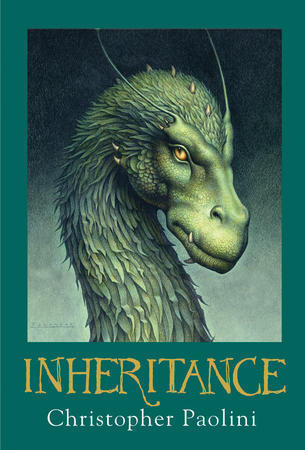 There's just two months left until the release of Christopher Paolini's "Inheritance," the fourth and final book in his Inheritance cycle.
The first three books in the series are "Eragon," "Eldest" and "Brisingr."
"The burning questions asked by fans around the world will finally be answered in this last installment," Christopher said in a press release in March. "All will be revealed!"
"Inheritance" will be published on Nov. 8, 2011, and will carry a suggested retail price of $27.99.
Fans of the series can get the latest "Inheritance" in a variety of places. Random House Teens is offering exclusive updates through the Alagaësia Newsletter. Readers will also find an "Inheritance Quest" app on Facebook. And Shurtgal.com is being touted as "the ultimate Inheritance cycle fan site."
Paolini's site features links to the three sites listed above and also offers sections on the Inheritance books, the author, video and activities.
"The publication of 'Inheritance' brings a dramatic and satisfying close to one of the best-loved fantasy series in recent publishing history," said Nancy Hinkel, vice president and publishing director of Alfred A. Knopf Books for Young Readers, an imprint of Random House Children's Books.
© 2011 – 2013, Cracking the Cover. All rights reserved.