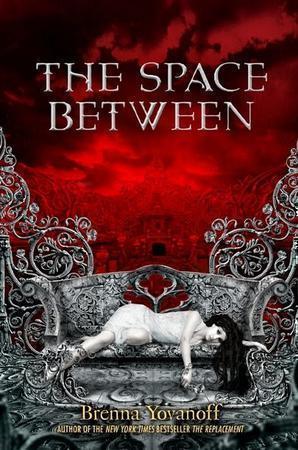 "THE SPACE BETWEEN," by Brenna Yovanoff, Razorbill, Nov. 14, 2011, $17.99 (ages 14 and up)
Daphne's world is not that of a typical teenager. Not that she's a typical teenager, she's hundreds of years old, but in Pandemonium, the place where she lives, time is endless.
Until recently, Daphne's life has been monotonously the same, living in a place made of steel and brimming with fire. She is the half-demon, half-fallen angel daughter of Lucifer and Lilith, who spends her days watching old TV shows and looking at and collecting human artifacts.
Daphne's siblings travel to Earth on a regular basis, most feeding off humans to get a high. But Daphne is different; she doesn't want to be like her sisters. She feels sympathy for humans and finds she has much more in common with her brother Obie who would rather stay on Earth helping those who are broken.
When Obie saves a boy named Truman from the brink of death and then suddenly goes missing, Daphne leaves the safety of her home for the streets of Earth, where she discovers life isn't like a TV show. Earth is cold and terrifying, but it's also exciting and vibrant.
With the help of Truman, who may have been the last person to see Obie alive, Daphne begins her quest. But finding Obie isn't as easy as she thought, and Daphnie's demon instincts are not compatible with her growing feelings for Truman. Add to that the jealousies and alliances of the violent archangels, and her task seems unattainable. It may just take a miracle to save the ones she loves.
"The Space Between" is Brenna Yovanoff's sophomore novel. Her first, "The Replacement," was well received in part because of Brenna's unique voice, which is dark with an ironic twang to it.
As with "The Replacement," "The Space Between" is moody and nuanced. There's also a maturity to it that requires readers be engaged.
The characters in "The Space Between" are fresh and inviting, which is refreshing considering the topic. Daphne's naiveté and curiosity brings an air of lightness throughout and her devotion and solemn nature bring a grounding influence. Truman's depression can be hard to stomach, but it feels honest and serves as a strong backbone for his story.
Brenna's writing improves with "The Space Between." Her prose is tighter and scenes more fully developed. There are a few curse words used that will be a turnoff to some readers, but overall, this is a satisfying and delicious read.