To celebrate Cracking the Cover's one-year anniversary, we're spreading the love with you, our faithful followers. In honor of March 7, we'll be giving away a total of 28 books in seven prize packs made up of great reads from the YA, middle-reader and picture book genres. Each of the packs features at least three hardback books. Be sure to check back over the next few days for more chances to win.
Day 2 prize pack includes: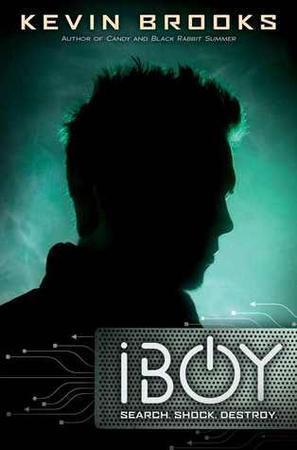 "iBoy," by Kevin Brooks
Before the attack, Tom Harvey was just an average teen. But a head-on collision with high technology has turned him into an actualized App. Fragments of a shattered iPhone are embedded in his brain. And they're having an extraordinary effect on his every thought. Because now Tom knows, sees, and can do more than any normal boy ever could. But with his new powers comes a choice: To avenge Lucy, the girl he loves, will he hunt down the vicious gangsters who hurt her? Will he take the law into his own electric hands and exterminate them from the South London housing projects where, by fear and violence, they rule? Not even his mental search engine can predict the shocking outcome of iBoy's actions.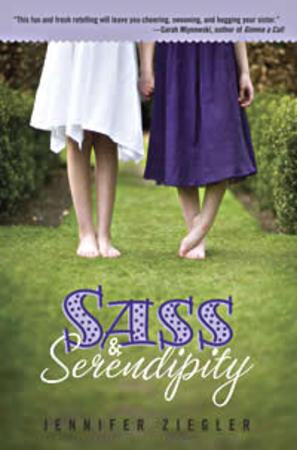 "Sass & Serendipity," by Jennifer Ziegler
For Daphne, the glass is always half full, a situation is better managed with a dab of lip gloss, and the boy of her dreams—the one she's read about in all of her novels—is waiting for her just around the corner. For Gabby, nothing ever works out positively; wearing any form of makeup is a waste of study time, and boys will only leave you heartbroken. Her best friend, Mule, is the only one who has been there for her every step of the way. But when the richest boy in town befriends Gabby, and Daphne starts to hang out more and more with her best and only friend, Mule, Gabby is forced to confront the emotional barriers she has put up to stop the hurting. And for once, her sassiness may fall prey to her definition of stupidity.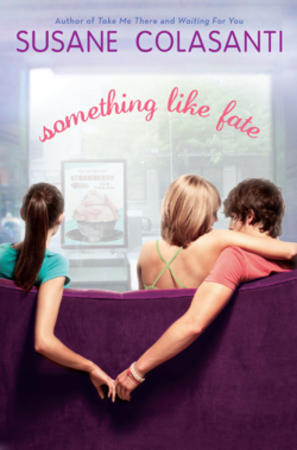 "Something Like Fate," by Susane Colasanti
Erin and Lani are best friends . . . and total opposites when it comes to everything, including boys. But then Erin starts dating Jason, and when Lani meets him, sparks fly. Lani is a loyal friend to Erin, but when junior year ends and Erin goes to camp for the summer, she leaves Lani behind . . . with Jason. Will Lani be able to put her friendship with Erin first, or will she be tempted by the guy who may just be her soul mate?
*Summaries via Amazon. Giveaway open to U.S. only.

a Rafflecopter giveaway
© 2012, Cracking the Cover. All rights reserved.