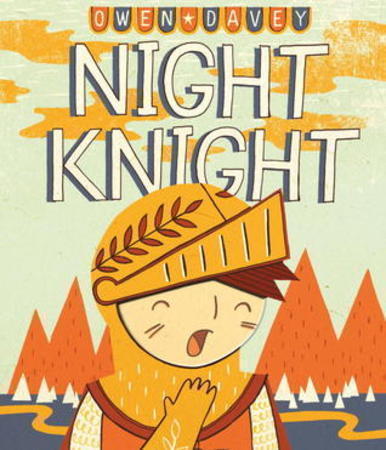 "NIGHT KNIGHT," by Owen Davey, Templar, Hardcover, Jan. 31, 2012, $15.99 (ages 2 and up)
Going to bed can be an adventure, especially for a young knight. He must head down the hallway and climb the stairs, bathe and brush his teeth, and say goodnight to Rex all before going to his room.
Though the words and story description above are simple enough, there's nothing simple about "Night, Knight." Using bold oranges, reds and yellows with accents of blues, author Owen Davey shows this knight's adventures. Heading down the hallway and climbing the stairs becomes traveling through a wooded forest and climbing a mountain. Bathing involves sea creatures and watch out for the crocodiles while brushing teeth. Rex is a dragon and the knight's room is in a castle.
Owen's illustrations call to mind tapestries from the Middle Ages with both great detail and simplified shapes. And the colander turned knight's helmet is a fun touch that many a parent can relate to.
This imaginative book sets the tone for youngsters setting off for their own bedtime adventures.