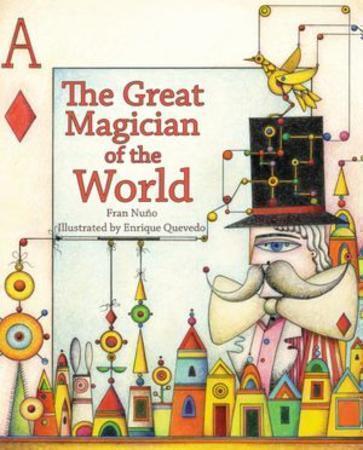 "THE GREAT MAGICIAN OF THE WORLD," by Fran Nuno and Enrique Quevedo, Cuento De Luz, Aug. 24, 2012, hardcover, $14.95 (ages 5 and up)
Magic takes center stage in this book about a would-be magician, who imagines he can do the most beautiful, amazing tricks in the world.
Whether filling the sky with huge birds at the wave of his hands or creating an extraordinary rainbow from seven handkerchiefs, this would-be magician's imagination runs wild. Not only can he make millions of beautiful flowers appear with a wave of his wand, but he can change night to day and back again.
"The Great Magician of the World" is an explosion of stylized illustrations and color. While Fran Nuno's words conjure magical ideas, illustrator Enrique Quevedo's artwork conjures pure wonder. Readers will spend far more time examining the images than the words, but the words are what ties everything together.
"The Great Magician of the World" is unlike any picture book I've ever seen. It's totally worth the $14.95 just to keep it as a coffee table book. The creativity it will spawn is priceless.
© 2012 – 2017, Cracking the Cover. All rights reserved.