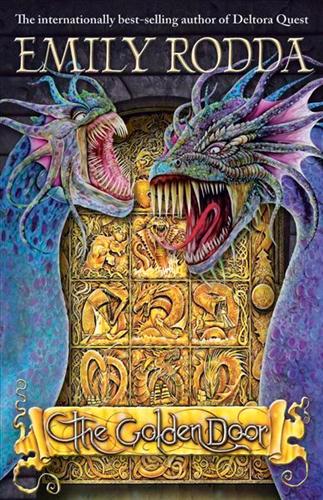 "THE GOLDEN DOOR," by Emily Rodda, Scholastic Press, Oct. 1, 2012, Hardcover, $16.99 (ages 8 and up)
Rye has lived inside the walled city of Weld his entire life. Everyone has. There isn't even a door out. Or is there?
Skimmers have been attacking Weld for years, but the attacks have started to get worse. Whole families are being killed by the ferocious flying creatures. All that's left in the skimmers' wake is death and destruction.
Many feel it's time to take action, and finally the Warden does, too. He calls for volunteers — young men who will search out and destroy the enemy invaders.
One by one the young heroes leave, but none of them ever return. Rye is too young to leave, but his brothers aren't. Soon, he and his mother are alone and without a home.
Rye is too young to go, but then his goal is to save his brothers not the city. If he can just make it past the Warden, he might be able to restore his family. But it turns out getting out of the city is just the beginning of Rye's adventure.
"The Golden Door" is just the sort of adventure story a young reader needs to get them excited about reading. There's something in this book for just about everyone — some death, a little gore, a bit of magic and a lot of quick thinking. And it's all packaged perfectly for an 8- or 9-year-old ready for a quest.
The book does seem to start a bit slowly, but if readers are willing to hang on, the story picks up quite a bit about a third of the way through. Rye is a likeable character and the introduction of another equally likeable character, also about a third of the way in, makes for an enjoyable read.
Though this isn't my favorite middle-reader series this year, it's among the top tier. There are two more books planned in this series, and I'm looking forward to seeing where author Emily Rodda takes readers next.