When Brodi Ashton sold her Everneath trilogy, she didn't have a formal outline. She had the first book written, the second synopsized a simple paragraph on the third one. With the "Everneath" sequel, "Everbound," coming out tomorrow and revisions under way for Book 3, Brodi says she's strayed a bit from where she first intended.
"With both sequels, my editor has had to remind me, 'Um, remember that paragraph you originally sent us? About what was supposed to happen? Let me remind you…'" Brodi told Cracking the Cover. "And then I'd be like, 'Oh yeah. I forgot that was my original intention.' But that's how I write: by discovery. So sometimes it's hard to stick to outlines."
The Everneath trilogy follows Nikki Beckett, a teenager who was sucked into an underworld known as the Everneath, where immortals Feed on the emotions of despairing humans. Nikki gets the chance to return to her old life and tie up loose ends, but it's not easy to let go. In fact the love of her life, Jack, won't let her go, and returns to the Everneath in her place.
Jack's decision is heartbreaking for Nikki and she vows to get him back, even if that means returning to the place she ran from.
Brodi says writing the second installment in her series was a lot harder than writing the first. "In the first book, 'Everneath,' despite the title we never actually go to the Everneath. So in the second book, I had to create a new world. Granted I already had a good portion of the world in my head, but getting it on paper, and making sure all the pieces fit, proved to be difficult. But I love how it turned out."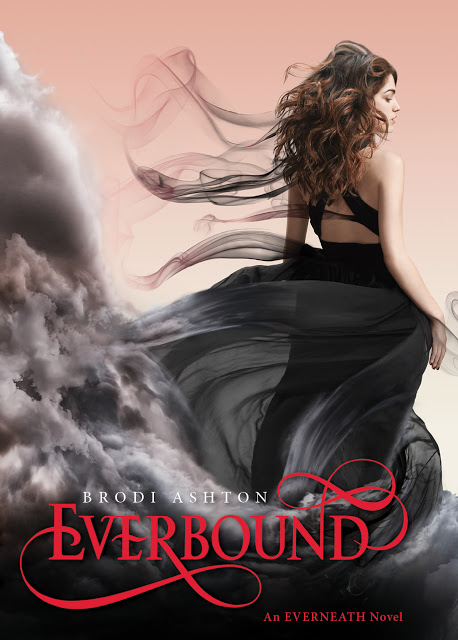 Not only did Brodi have to face creating a new world with "Everbound," but she also had to face the dreaded "sophomore slump," where it feels more like moving readers from Point A to Point B instead of developing the story line. It's something she wanted to avoid at all costs.
"I think the biggest way it's not a 'middle book' is the fact that the problem that arises at the end of Book 1 (I don't want to spoil for those who haven't read it) gets solved by the end of Book 2," Brodi explained. "If it were simply a 'middle' or 'bridge' book, we would've seen progress toward solving the problem, but not the actual solving."
Writing isn't easy, Brodi says. Though she loves it, she's still waiting for the day when it becomes easier. She's not sure that will ever happen. In fact, she says so far, the opposite has been true. "The more I write, the more I realize how much I don't know. The harder I am on myself."
Like many authors, Brodi has chosen to stay away from review sites, "because I'm crazy enough already without adding to it an obsession with who does and doesn't like my books." She does get a lot of fan mail, however, and loves hearing when her story has connected with a reader or a reader shares different interpretations of the book.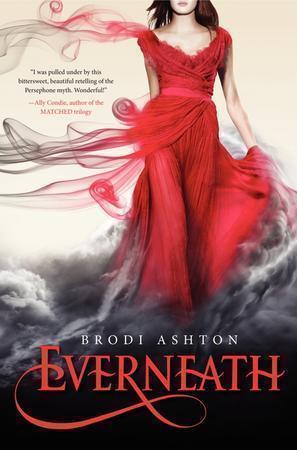 When Brodi does hear of reviews, particularly the good ones, it leaves her a little in awe. "I did get a starred review for 'Everneath' and 'Everbound,' Kirkus was glowing about the sequel, and the fact that these people are even reviewing my book, let alone impressed with it… I'll never get over that," she said.
The great thing about being an author, Brodi says, is that she gets to spend time alone with her book, writing it the way the characters are playing out in her head. "It's a very personal interaction, and I have complete control over it," she says. "Then we hit the stage where it goes out into the world, and I have no control over how people read it, and I have no idea what will resonate with them. Even with the fan letters I do get, I know it only gives me a tiny glimpse as to why some people like my books."
Brodi Ashton offers advice to the pre-signed, unpublished Brodi Ashton: 1) Don't sweat the small stuff. 2) Don't waste time pressing "refresh" on your emails. Spend that time writing your next book. 3) Eventually you need to stop researching "how to get published" and simply write what you are passionate about. It all comes down to the writing.
Brodi will be at The King's English Bookshop, 1511 South 1500 East, in Salt Lake City, on Tuesday, Jan. 22, at 7 p.m., to read from and sign her new book, "Everbound." She will be joined by Cynthia Hand, author of the Unearthly series.
Read a complete transcript of Cracking the Cover's interview with Brodi Ashton for "Everbound." Check out Cracking the Cover's reviews of "Everneath" and "Everbound," and read a previous interview with Brodi.
© 2013 – 2016, Cracking the Cover. All rights reserved.