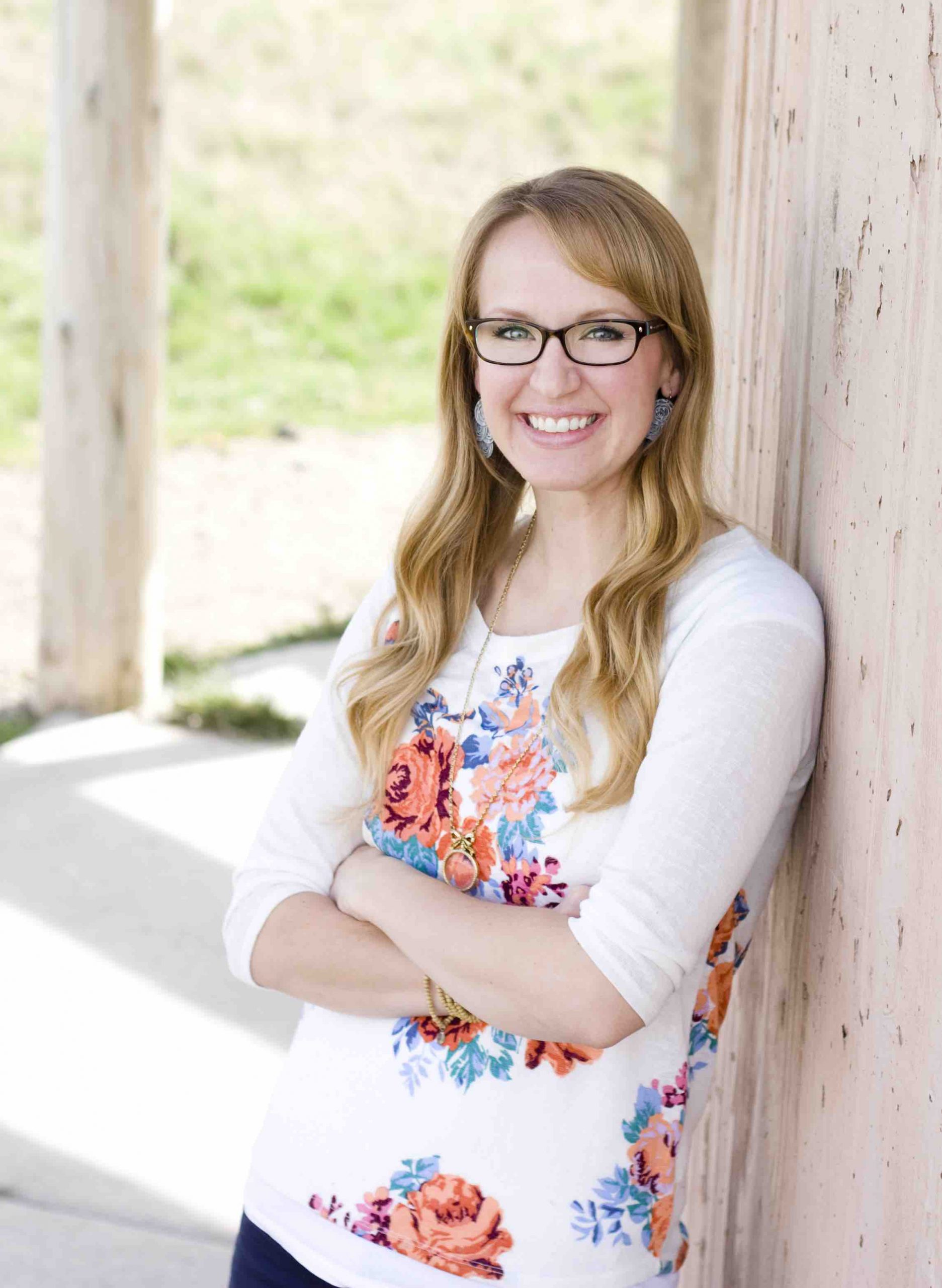 KayLynn Flanders is the author of Shielded and Untethered. The following is the complete transcript of her interview with Cracking the Cover for the launch of Untethered. Untethered will release July 20, 2021. You can read her interview for Shielded here.
It's been a year since Shielded came out. How has your life changed since it was published? How has your writing changed/evolved?
Thanks to the pandemic, my life hasn't changed much. I've done a lot of virtual events. I'm a master of Zoom. I joined TikTok. I've stayed pretty close to home, so I still get surprised anytime someone tells me they've read my book.
The pressure of publishing my first book has eased, but now there are different pressures, like sales, reader expectations, an expectations I have for myself. I spent five years working on Shielded—can I do it again? Can I write another book that will resonate with people? I hope that answer is yes.
As a writer, I'm trying to go deeper, to stretch my skills, reach farther. I'm trying to work on my writing weaknesses and overcome the self-doubt that always creeps back in as soon as I think I've banished it.
But there's also so much possibility. New worlds to explore, new characters to meet, and that's really exciting.
Shielded and Untethered are "pandemic" books. Has that altered any publisher expectations? What about your own?
The pandemic definitely had a huge effect on the publishing industry as a whole, and on my books and experience as well. I wouldn't say my expectations were altered, necessarily, but the methods of fulfilling those expectations changed.
My publisher was scrambling in early 2020 along with everyone else switching to a work-from-home environment, and I was left pretty much without any marketing plans or support because of that. I was overwhelmed and stressed, but I learned very quickly to focus on what I could control, and to let go of stress from things I couldn't control.
Since I couldn't do any in person events, I celebrated my launch by sending out really fun swag I had designed—travel posters from locations in Shielded, which now hang over my desk and inspire me whenever I write. I joined TikTok and found new ways to connect with readers. I still don't know how to do in person events or book signings, but I hope that's something I get to experience this year.
In Untethered you have different storytellers. Why? Was this always the plan?
It was always my plan to have different point-of-view characters telling the story for the second book. I think I first saw this done with the His Fair Assassins series by Robin LaFevers, and I loved it. I enjoyed seeing different point-of-view characters with different focuses within the same world.
I felt that having different point-of-view characters for Untethered would keep the overall story moving forward and keep the excitement building without having to tear away anything the characters had learned or accomplished in Shielded. And it was really fun to get to uncover layers in other characters.
Ren has been trained his whole life to become king, and yet, when the time comes, his rule is marked with indecision and uncertainty. How did his character evolve?
Ren presents a very polished, carefree, confident façade to the world in Shielded. A guy who gets things done and doesn't fail. But everyone fails. So as I got to know him better, as he struggled through the things happening in his world, I found he was hiding things beneath the surface. Things we all struggle with—not knowing what to do, who to trust, being overwhelmed and unable to make decisions. And going with him on that journey of being okay with who he was—failure and all—was really important to me.
On the opposite end of things, Chiara has always been in the shadows. She knows her worth, if only everyone else could see it. Was it hard to create a balance between her and Ren?
Yes! Chiara's voice was very quiet, and it was easy to lose her in the big stakes of the events of Untethered. But her story—being strong without wielding a sword, without being in-your-face or combative—was just as important to me. There are so many different kinds of strength in the world, and kindness is one of the strongest.
Settings/worldbuilding play a huge role in setting the tone in both Shieldedand Untethered. What is your creative process?
For Shielded and Untethered, I tried to pull in the emotion from my own travels into the world. I start with the characters, who they are, and a basic idea of what happens in the story. I think about themes and conflict and figuring out what's most important to the characters so I can take it away from them and see how they grow. Then, as I draft, I think about what would make a scene more interesting, how the setting could add more conflict or set the tone or represent what's happening within the character. I always try to get the world to show more than just their surroundings.
Beyond that, it's a lot of revision. Getting a draft down, and then revising it until it's close to matching the story in my head.
Do you think you'll ever return to this world?
I would love to return someday! I've written a couple of bonus chapters—Ren in the Wild and an alternate chapter from Enzo's point of view, and I think it would be really fun to tell Mari's story someday. But no set plans for that at the moment.
What are you working on now?
I'm working on a new YA fantasy about a boy and girl in forgotten village nestled between a desert and a sea of monsters. The boy accidentally curses his sister and has to go into the desert and find the gods who cursed her and get them to take it back, and the girl has to stop him from taking back the curse in order to save the village from destruction.
Did you read anything good during the pandemic? Did you have time?
Reading during the pandemic was hard for me, because of lack of time, but also a lack of emotional energy, but I did read a little! I loved Bloodleaf by Crystal Smith, The Puppetmaster's Apprentice by Lisa DeSelm, The Endless Skies by Shannon Price, Moment of Truth by Kasie West, Bone Charmer by Breeana Shields, and Tweet Cute by Emma Lord.