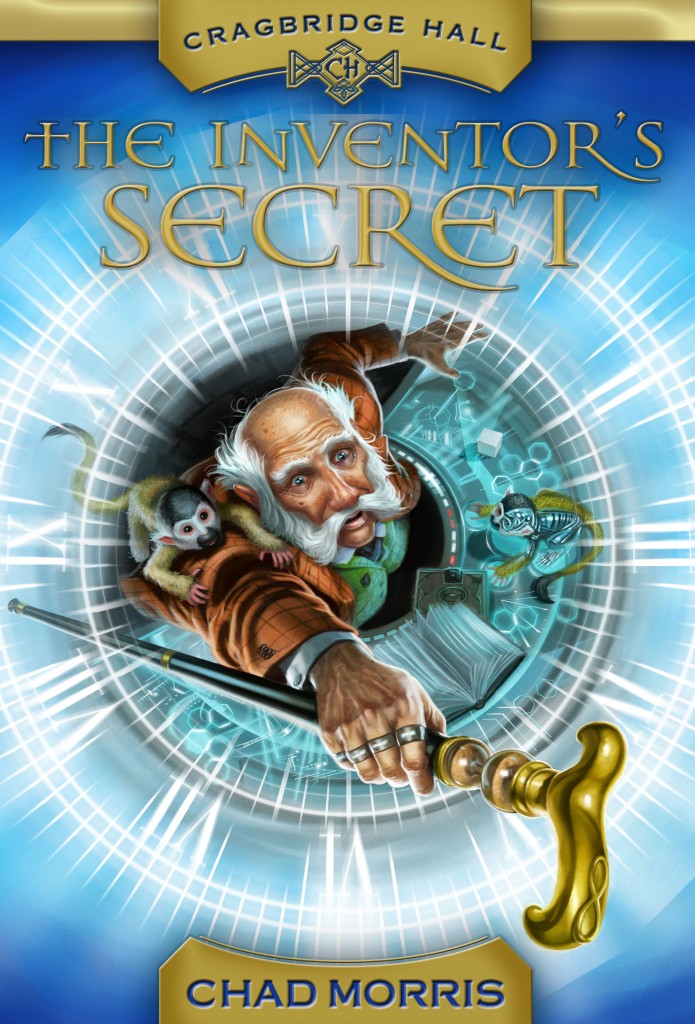 "CRAGBRIDGE HALL, BOOK 1: THE INVENTOR'S SECRET," by Chad Morris, Shadow Mountain, March 5, 2013, Hardcover, $17.99 (ages 9-12)
Twins Abby and Derick are about to start school. Of course they're nervous, anyone starting at a new place would be to some degree, but they're also excited, too. Abby and Derick aren't just attending any old school. They're on their way to the most advanced and prestigious school in the world: Cragbridge Hall, which just happens to be named after their grandfather.
The year is 2074 and there have been a lot of advancements in technology. At Cragbridge, those advancements have been tenfold. History class isn't about reading books; it's about watching it happen in 3-D holograms. Gym class still has a focus on running, but instead of running around a track, students scale a virtual mountain. And zoology isn't so much about dissection anymore; rather students become the animals themselves through avatars.
Sounds good, right? It's better than good. And Abby and Derick are about to see how far they can push the school rules. When their grandfather and parents go missing, the twins immediately suspect foul play. Their grandfather has left a trail of clues that are as complicated as they are dangerous. Soon, the twins find themselves questioning history, their friends, teachers and even their grandfather. It's up to them to save their family, but at what cost?
"The Inventor's Secret" came as a bit of a surprise for me. I wasn't sure what to expect going into to it, but what I found was fun, adventure and a compelling mystery.
It also turns out that Cragbridge Hall, has a lot in common with another Shadow Mountain series: Fablehaven, by Brandon Mull. Both feature a brother-sister duo that has to save the world with the help of their grandparent (grandparents in Fablehaven) and unlikely allies. The formula worked well in the Fablehaven world and, so far, it works well in the Cragbridge Hall world as well.
Lest you think Cragbridge Hall is a complete copycat, let me assure you it's not. While Chad Morris and Brandon chose some of the same basic plot elements, they're writing style and plots are much different. While Fablehaven takes place in a fantasy world of fairies and dragons, Cragbridge Hall takes place in the future while heavily looking back into the past.
"The Inventor's Secret" is full of some pretty cool elements. Seeing history play out in front of you, becoming an animal or seeing how you imagine literature play out on a screen while you read it would be awesome. I could live without gym in this world or Chad's imagined one, but it does play nicely into the story.
What makes "The Inventor's Secret" a complete package, however, is the characters. Without Abby and Derick — and some other lesser players — the book would be just a bunch of fun ideas strung together. The twins and their individual and combined stories are what makes this story shine. Both of the twins are likeable and each have their own strengths and weaknesses. I connected with Abby a little more based on her feelings of being average and dealing with those feelings in a school full of above-average students. Chad handles that element well, never getting too heavy handed, and by the end of the book, I really felt like Abby and Derick, to a lesser degree, had grown.
"The Inventor's Secret" is exactly what I'd like this genre of middle-grade novel to be — fast-paced and engaging with a little bit of humor on the side.
© 2013 – 2017, Cracking the Cover. All rights reserved.