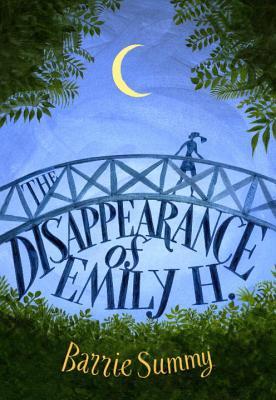 "THE DISAPPEARANCE OF EMILY H.," by Barrie Summy, Delacorte Books for Young Readers, May 12, 2015, Hardcover, $16.99 (ages 10 and up)
Raine isn't like other eighth-graders. She can see memories. They present themselves as sparkles that only she can see. Once she grabs on, the memories unfold. The thing is, since other people can't see the sparkles, it makes Raine look like she's twitching her arms and staring at things for no reason — and that gets you pegged as odd.
When Raine and her mom move to a new town, Raine is determined to blend in. But there's a problem. The house they've moved into previously belonged to a family whose daughter, Emily, went missing. And with each little sparkle, Raine is drawn into the events leading up to Emily's disappearance. Raine knows if she gathers enough memories, she can solve the mystery and bring closure to Emily's family.
"The Disappearance of Emily H." is a strong mystery with lots of questions and suspense, but there were some holes throughout that bugged my logical side. For example, Raine used to live with her grandmother, but that's sort of a blip in the story and feels almost like it was added to explain Raine's gift.
Emily's disappearance is only one element of this book — there are also the social aspects involved with coming to a new school and the dynamics that play out between students. A lot of this I'm sure is true to life, but I found myself wondering if parts were amped up to add extra drama. In the end, I decided that it's probably not far from the truth in some cases. It did make the book less enjoyable for me, but I'm an adult, and maybe younger readers would find it more relatable.
I was surprised that "The Disappearance of Emily H." is classified as middle grade. While the prose isn't particularly challenging, the main character is in eighth grade and certain events — kidnapping, brief violence, bullying — made me feel it was geared toward a more mature audience. I'd use parent discretion with this one.
© 2015 – 2017, Cracking the Cover. All rights reserved.