It's not hard to find a good picture book. Each week, a new group hits bookstores. The following — "Elephant in the Dark," "Walrus and Penguin," "Papa's Backpack" and "Last Stop on Market Street" — are some of my recent favorites. Descriptions in italics are courtesy of the publishing house from which the book came.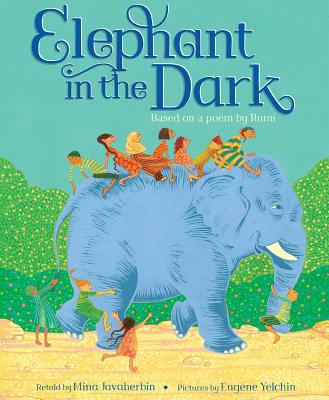 "ELEPHANT IN THE DARK," by Mina Javaherbin and Eugene Yelchin, Scholastic Press, Aug. 25, 2015, Hardcover, $17.99 (ages 4-8)
When the villagers hear of a huge and mysterious creature that has come all the way from India, they steal into the dark barn to find out what it is.

"It's like a snake!" says one.
"It's like a tree trunk," says another.
"No, it's like a fan!" argues the third.

Who is right? Which of them knows the creature's true shape?
"Elephant in the Dark" is the retelling of the poem "The Three Blind Men and the Elephant" by Rumi. The book teaches a great lesson about truth and how often each person only knows a small piece of it. Eugene Yelchin's bright and characterized illustrations transport readers to a different place. I have a feeling this book will become a favorite in our home when my daughter is old enough to appreciate it.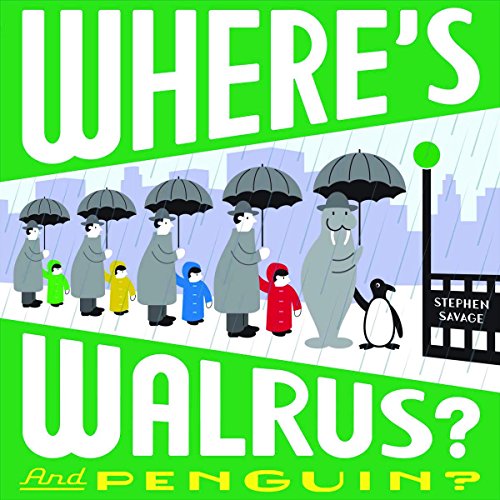 "WHERE'S WALRUS? AND PENGUIN?" by Stephen Savage, Scholastic Press, Aug. 25, 2015, Hardcover, $16.99 (ages 3-5)
In this sequel to the acclaimed "Where's Walrus?" author Stephen Savage doubles the fun when Walrus escapes the zoo with his mischievous pal, Penguin. Will the zookeeper find them? Or will these clever runaways stay one step ahead disguised as subway riders, baseball players, and even grand opera performers? Hiding in plain sight, they elude the clueless zookeeper until a fly ball at a baseball game leads Walrus and Penguin to a chance encounter with surprising results!
The illustrations are simple but deceptive, forcing readers to really look at the pictures. While the suggested age for this one is ages 3-5, my 18-month-old has already somewhat figured it out. I think it will be too simple for her by the time she reaches 5, possibly 4. I suggest ages 2-3.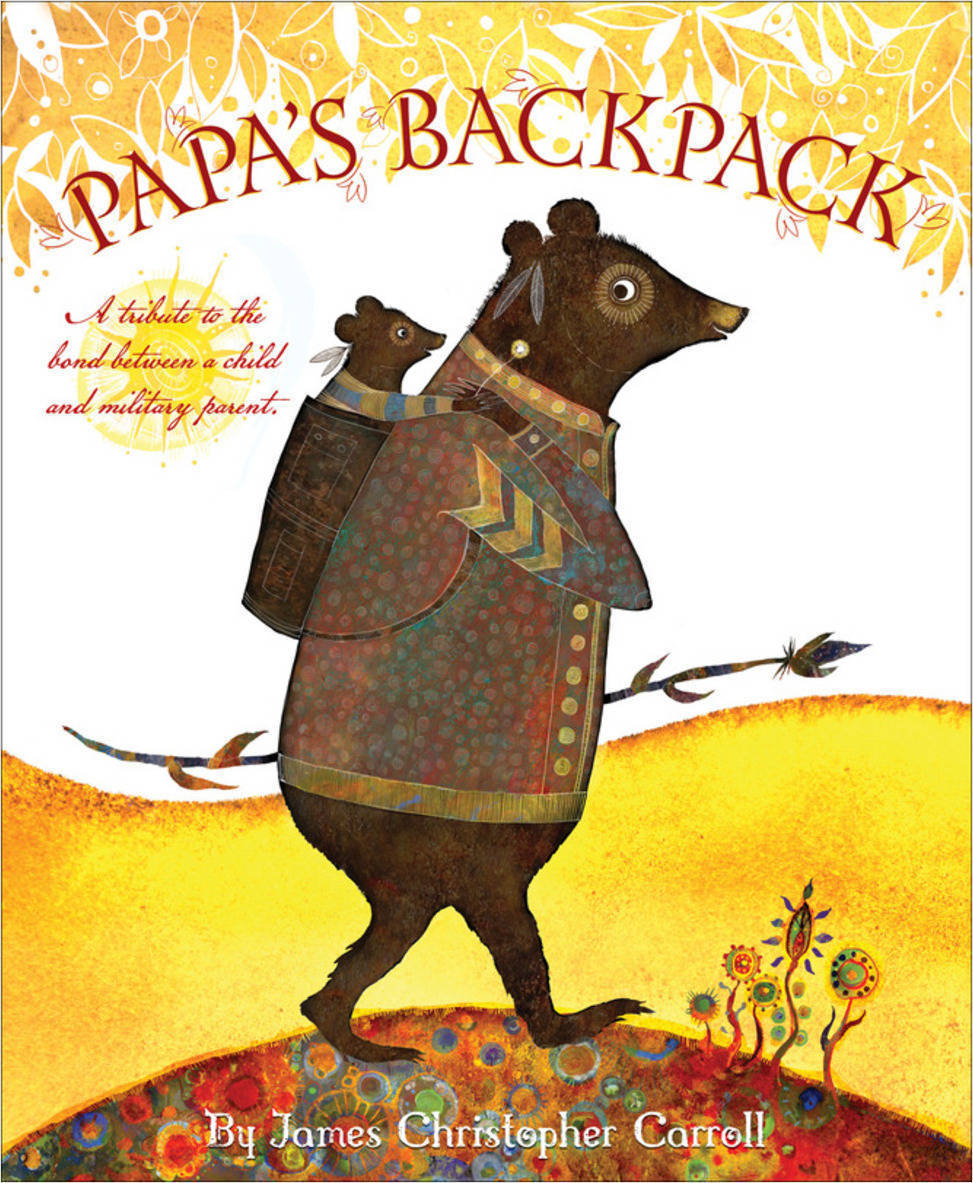 "PAPA'S BACKPACK," by James Christopher Carroll, Sleeping Bear Press, July 1, 2015, Hardcover, $15.99 (ages 6-8)
When a soldier has to leave his or her family for extended service, it's an emotional time for all involved. It can be especially confusing and upsetting for children, who long for the comfort and security of a parent's presence. Papa's Backpack honors the bond between a parent/soldier and a child, and acknowledges the difficult and emotional process of separation during deployment. A young bear cub dreams of accompanying Papa when he leaves on a mission, wanting to stay close to provide comfort and moral support, ultimately overcoming adversity together.
This is not a subject that will appeal to everyone, but it's a great option for children who have deployed family members. Beyond that, the illustrations are beautiful. I would buy the book just for them.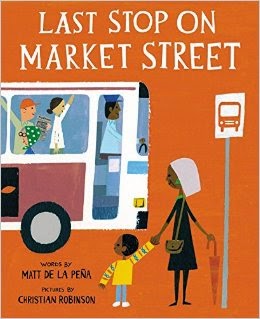 "LAST STOP ON MARKET STREET," by Matt De La Peña and Christian Robinson, G.P. Putnam's Sons Books for Young Readers; 1 edition, Jan. 8, 2015, Hardcover, $16.99 (ages 3-5)
Every Sunday after church, CJ and his grandma ride the bus across town. But today, CJ wonders why they don't own a car like his friend Colby. Why doesn't he have an iPod like the boys on the bus? How come they always have to get off in the dirty part of town? Each question is met with an encouraging answer from grandma, who helps him see the beauty—and fun—in their routine and the world around them.
Growing up, the only bus I ever rode on was the one to school. That's why I like "Last Stop on Market Street" so much. It offers a new perspective for suburban children and a sense of familiarity for those who live in urban areas. It's a great starting point for discussion. The illustrations are fun and the text engaging,
© 2015 – 2017, Cracking the Cover. All rights reserved.