Each year, Cracking the Cover compiles a list of books worth giving. The following are middle-grade books published in 2015. All synopses are written by Jessica unless otherwise noted.
Ages 8 and up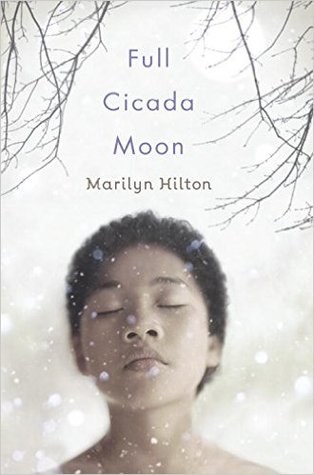 "FULL CICADA MOON," by Marilyn Hilton, Dial Books, Sept. 8, 2015, Hardcover $17.99 (ages 8-12)
At the center of "Full Cicada Moon" is Mimi who is half-black, half-Japanese. Mimi has lived her whole life in Berkley, Calif., but when her father gets a job at a university in Vermont, their little family of three moves across country. Where she once blended in, now Mimi stands out. Her appearance is all anyone seems to notice, and Mimi struggles to fit in. But Mimi wants to stand out, too. Just for different reasons. Mimi wants to become an astronaut, but in 1969 Vermont, expectations for girls are much different than they are today.
I truly enjoyed "Full Cicada Moon." It's written in verse, which actually enhanced my reading experience. Reading about Mimi's experiences through poetry enhances them. The sparse text gives weight to Mimi's feelings while making them accessible to the intended audience.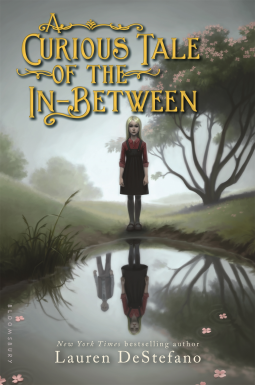 "A CURIOUS TALE OF THE IN-BETWEEN," by Lauren DeStefano, Bloomsbury USA Childrens, Sept. 1, 2015, Hardcover, $16.99 (ages 8-12)
Pram is different. She's always been different. She can speak to ghosts, and although no one living knows that, she always comes off a little strange. She doesn't have many living friends, but she doesn't mind. Between her books, her aunts and her ghostly companion Felix, she's just fine. But when Pram is sent to school, she discovers a new kind of friendship with Clarence, a boy who has also lost a parent and is looking for answers. Pram sets out to help Clarence communicate with his dead mother, and along the way, they meet the mysterious Lady Savant, who promises to help. But the spiritualist has ulterior motives. She knows what Pram can really do, and she wants that power for herself.
"A Curious Tale of the In-Between" is engrossing. The story is interesting on its own, but it's Pram that makes this story sing. Pram is an old soul in a young body, but her innocence is refreshing and relatable.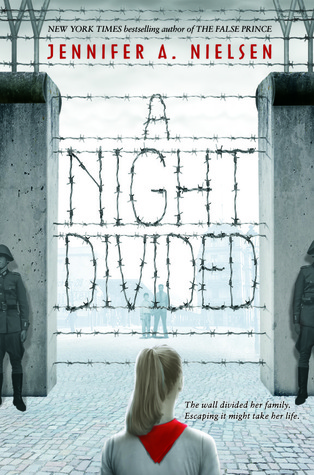 "A NIGHT DIVIDED," by Jennifer A. Nielsen, Scholastic Press, Aug. 25, 2015, Hardcover, $16.99 (ages 8-12)
"A Night Divided" opens on Sunday, Aug. 13, 1961, the day East Berliners woke up to a wall surrounding them. With the rise of the wall overnight many families find themselves divided. Gerta's family is among them. Gerta, her mother and her brother Fritz live on the eastern side, controlled by the Soviets. Her father and middle brother, who had gone west in search of work, cannot return home. One day as Gerta is walking to school she notices her father pantomiming a peculiar dance on a viewing platform on the western side. Soon after, Gerta receives a strange drawing. She connects the two instances, concluding her father wants her to dig a tunnel beneath the wall.
The plot of "A Night Divided" is perfect for a movie, book or play. You couldn't ask for better. But what really makes it work is Jennifer's ability to build and maintain tension. She masterfully creates a tone that pushes the reader forward, almost willing you to turn page after page after page. That combined with flawed but likeable characters makes this book a winner.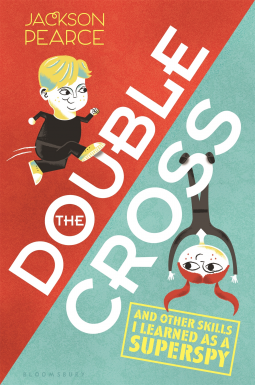 "THE DOUBLECROSS: (And Other Skills I Learned as a Superspy),"  by Jackson Pearce, Bloomsbury USA Childrens, July 14, 2015, Hardcover, $16.99 (ages 8-12)
Twelve-year-old Hale's family is in the spy business, and because they are, he is, too. That's what it's like to work for the Sub Rosa Society, a top-secret organization where new agents aren't recruited; they're born. Hale isn't exactly spy material — his rotund stature sets him apart from his other classmates. No one expects him to ever actually become an agent because of it. That's where they're wrong. When Hale's parents go missing while on a secret mission, Hale decides it's time to take matters into his own hands. Well, that and the hands of his spunky, acrobat of a little sister. The two are sure they can find a solution, but when spies surround you, knowing whom to trust can be your biggest obstacle.
"The Doublecross" is one of those books where you can sort of guess the outcome from the beginning, but don't mind because the journey is so fun. All the characters are interesting, but Hale, and to a lesser extent his sister, Kennedy, are the stars here. Hale's personality jumps off the page. You immediately like him and understand where he's coming from. He thinks on his feet and his voice as a whole is honest with a little bit of snark thrown in.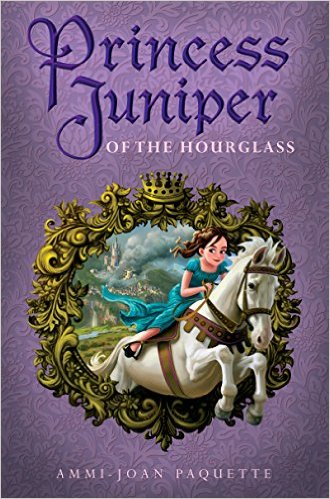 "PRINCESS JUNIPER OF THE HOURGLASS," by Ammi-Joan Paquette, Philomel Books, July 21, 2015, Hardcover, $16.99 (ages 8-12)
Princess Juniper will one day be queen, but until then, she must learn the ins and outs of being a ruler. So when her 13th nameday arrives, Juniper knows just what to ask for — a country of her own. Juniper realizes she's asking for a lot, but she sees running her very own small kingdom as a valuable learning experience. And when rumblings of unrest begin in Torr, Juniper suddenly finds herself being shuffled out the door and on her way to a secluded valley surrounded by the Hourglass Mountains. After arriving, Juniper discovers her father expects the children to wait out impending war. Juniper and her subjects may be safely ensconced in their private valley, but is it really worth standing back when their loved ones are in danger?
"Princess Juniper of the Hourglass" is a princess book. But it is also a book of self-discovery. Juniper is very sure of herself in the beginning, but quickly realizes her life of pampering is nothing like that of the people who aren't royalty. At first, she's more worried about the number of dresses and parties she's going to hold, but by the end, she's more concerned about food and safety. Her progression makes the book a lot less flowery and a whole lot more relatable.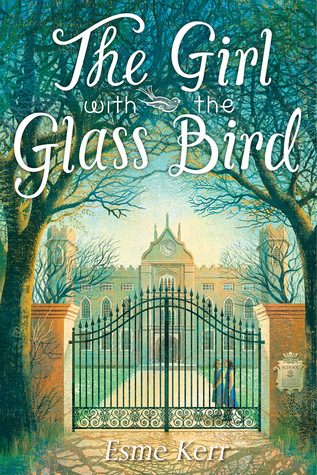 THE GIRL WITH THE GLASS BIRD: A Knight's Haddon Boarding School Mystery,  by Esme Kerr, Chicken House, March 31, 2015, Hardcover, $16.99 (ages 8-12)
Edie would much rather live with her grandmother than her awful cousins, but when her grandmother is deemed unfit, Edie has no choice. There is hope, though. Edie's uncle wants to send her to Knight's Haddon School. But there's a catch — Edie will be attending as a fake friend and spy to Anastasia, an unhappy Russian princess. Edie is tasked with discovering if Anastasia, who appears to be overly melodramatic, is making up stories of theft and teasing, or if something is truly happening. And Edie must do this with old-fashioned detective work. As Edie gets settled, she starts to uncover a plot beyond her wildest imagination. It will take all her ingenuity to keep things from spiraling out of control.
"The Girl with the Glass Bird" is like stepping back in time but holding on to the context of today. The juxtaposition of cell phones mixed with old-timey school rules helps make the book accessible. It also helps show you don't need technology to unravel a mystery.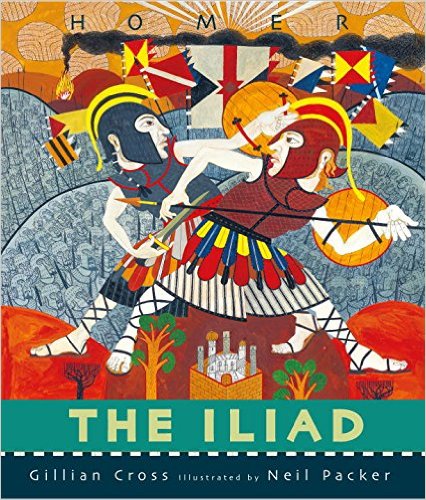 "THE ILIAD," by Gillian Cross and Neil Packer, Candlewick, Sept. 22, 2015, Hardcover, $19.99 (ages 8-12)
After 9 years of war between the Greeks and Trojans, tensions are heating up among men of the same faction as well as those on opposing sides. Two proud and powerful Greeks, King Agamemnon and legendary warrior Achilles, quarrel over a beautiful maiden, causing Achilles and his myrmidons to drop out of the fight. Meanwhile, fueled by rage and pride, honor and greed, soldiers on both sides — Odysseus and Patroclus for the Greeks, Paris and Hector for the Trojans — perform heroic deeds, attempting to end the war. (Synopsis provided by Candlewick)
"The Iliad" is a beautiful retelling of Homer's classic tale. The stories have been simplified for younger readers without losing their oomph. And the illustrations, which are in line with Greek artwork of the time, are full of movement and texture.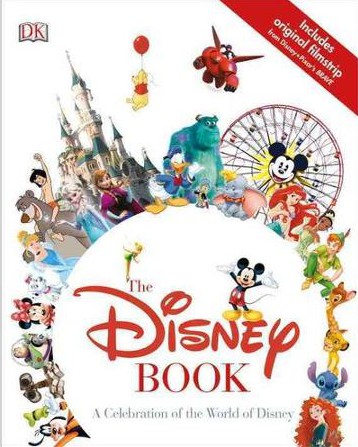 "THE DISNEY BOOK," by Jim Fanning, DK, Oct. 6, 2015, Hardcover, $30 (ages 8 and up)
"The Disney Book" is a visual exploration of all things Disney from the animated and live-action movies to the theme parks and attractions that have made Disney the beloved brand it is today. This classic DK-style book is packed with visuals including concept art, original story sketches, merchandise, a range of movie posters and collectibles. (Synopsis provided by DK)
This is the perfect book for readers who love all things Disney. Like most DK books, it's designed so you can flip through or read from cover to cover. The illustrations are, of course, top notch, because they come straight from Disney. This would work as a great coffee table book, too.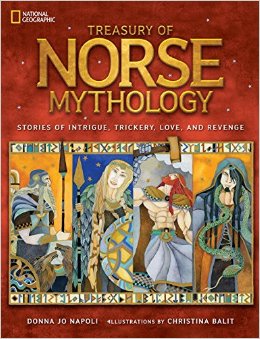 "TREASURY OF NORSE MYTHOLOGY: Stories of Intrigue, Trickery, Love, and Revenge," by Donna Jo Napoli and Christina Balit, National Geographic Children's Books, Sept. 22, 2015, Hardcover, $24.99 (ages 8-12)
These are the timeless tales of ancient Scandinavia. Classic stories and illustrations of gods, goddesses, heroes and monsters come to life in a tableau of Norse myths, including those of the thunder god Thor, the one-eyed god and Allfather Odin, and the trickster god Loki. This book is the third in the trilogy that includes the popular National Geographic Treasury of Greek Mythology and National Geographic Treasury of Egyptian Mythology. (Synopsis provided by National Geographic)
This is the type of book I loved as a young reader. The illustrations are stylized and beautiful. The condensed stories are accessible and exciting.
Ages 9 and up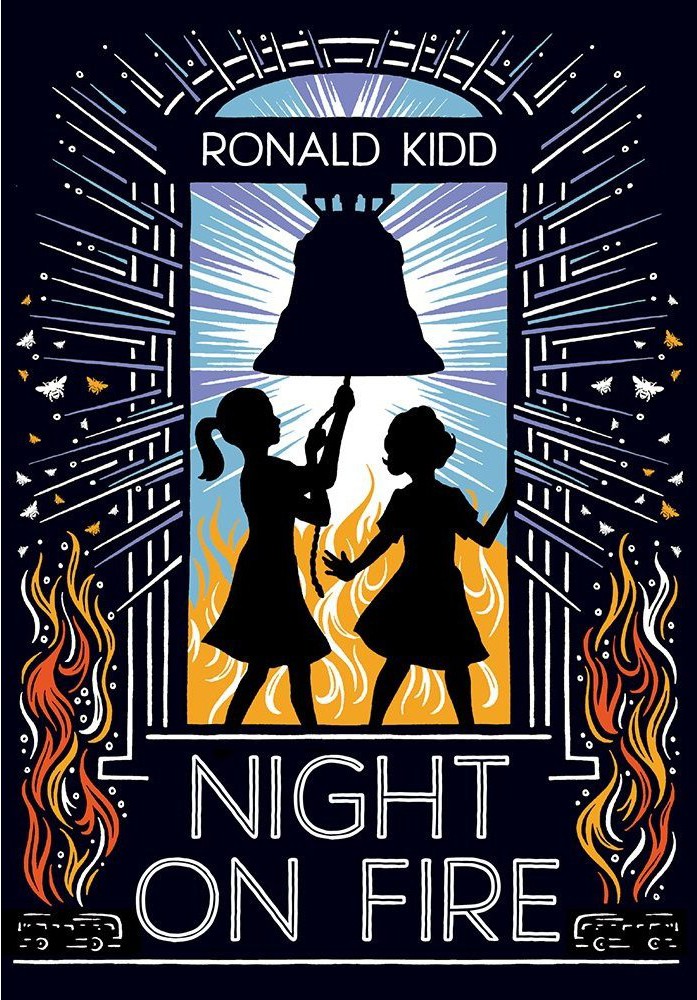 "NIGHT ON FIRE," by Ronald Kidd, Albert Whitman & Company, Sept. 1, 2015, Hardcover, $16.99 (ages 9-13)
Thirteen-year-old Billie Simms doesn't think her hometown of Anniston, Alabama, should be segregated, but few of the town's residents share her opinion. As equality spreads across the country and the Civil Rights Movement gathers momentum, Billie can't help but feel stuck–and helpless–in a stubborn town too set in its ways to realize that the world is passing it by. So when Billie learns that the Freedom Riders, a group of peace activists riding interstate buses to protest segregation, will be traveling through Anniston on their way to Montgomery, she thinks that maybe change is finally coming and her quiet little town will shed itself of its antiquated views. But what starts as a series of angry grumbles soon turns to brutality as Anniston residents show just how deep their racism runs. The Freedom Riders will resume their ride to Montgomery, and Billie is now faced with a choice: stand idly by in silence or take a stand for what she believes in. Through her own decisions and actions and a few unlikely friendships, Billie is about to come to grips with the deep-seated prejudice of those she once thought she knew, and with her own inherent racism that she didn't even know she had. (Synopsis via Albert Whitman & Company)
While I have not read this yet, I've heard nothing but good things, making it a good bet for young readers interested in history and a good story.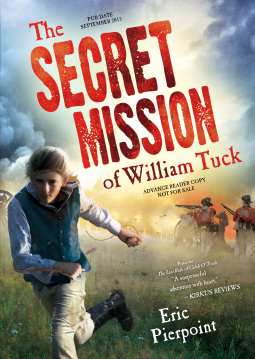 "THE SECRET MISSION OF WILLIAM TUCK," by Eric Pierpoint, Sourcebooks Jabberwocky, Sept. 1, 2015, Paperback, $7.99 (ages 9-12)
William Tuck knows the personal cost of war with Britain. He watches as his brother is shot down in his own yard for defying British soldiers, and that sparks a fire inside him like none other. Will decides the cause is to great to ignore and joins up with American forces as a drummer. William barely makes it through his first battle before he finds himself on an unthinkable mission, carrying a secret message addressed to George Washington himself. Along the way, William finds himself entangled in a network of spies and counterspies, and knowing whom to trust could be a matter of life or death.
"The Secret Mission of William Tuck" is full of action, mystery and adventure. It's also full of history. It's well researched without feeling heavy-handed. William is a likeable character that you begin to care about from the beginning — you want to see him succeed.
Ages 10 and up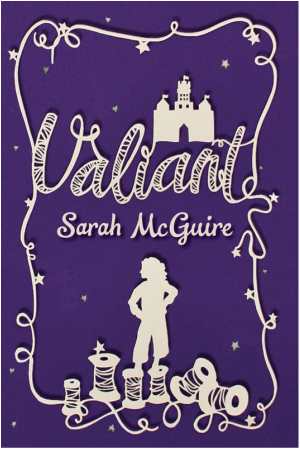 "VALIANT," by Sarah McGuire, EgmontUSA, April 28, 2015, Hardcover, $16.99 (ages 10 an up)
Saville's father is the Tailor. He loves his fabric and thread more than anything, including Saville. And as much as the Tailor loves sewing, Saville hates it. But when the Tailor becomes ill shortly after they move to the city of Reggen, Saville has no other choice than to pretend to the Tailor's male apprentice, gaining a commission from the king to keep them fed. While at court, Saville learns the city is under the threat of an army of giants. It's just a silly story, or so Saville thinks — then two giants arrive at the city gates. When the giants threaten someone Saville cares about, she tricks the scouts into leaving, and in doing so becomes the Tailor of Reggen, hero of the kingdom. It doesn't take long for Saville's secret to become exposed, and Saville is soon swept up in court politics. But there is one thing everyone is sure of — the giants are coming and they'll take the city at any cost.
"Valiant" is a reimaging of "The Brave Little Tailor," which becomes apparent as soon as you start reading. But it also stands apart with a fresh and inviting departure from the original material. It's hard not to be swept up in "Valiant's" magic. Author Sarah McGuire is a fantastic storyteller, giving equal attention to the details and the broader picture. That attention is also evident in Sarah's characters — major and minor — who have been crafted with care and feel as real as someone sitting in the room next to you.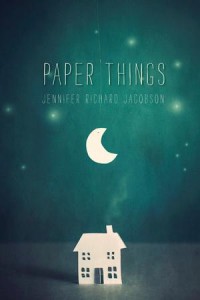 "PAPER THINGS," by Jennifer Richard Jacobson, Candlewick Press, Feb. 10, 2015, Hardcover, $16.99 (ages 10 and up)
"Paper Things" is the story of Ari and her older brother, Gage. When their mother died from cancer four years ago, she had two wishes — the siblings would stay together and Ari would attend Carter, a middle school for gifted students. Following their mother's death, Ari and Gage went to live with their mom's friend, Janna. But when Gage turns 19, he decides he can no longer live with bossy Jana. And knowing his mother's last wish, he decides to take Ari with him. The problem is Gage never found them an apartment, and two months after leaving Janna's house, they're still crashing with friends or sneaking into a shelter for teens. No one, including Janna and Ari's friends, know she's homeless, and keeping the secret is getting harder and harder. Ari doesn't want to hurt Gage or break her promises to her mother, but something's got to give and soon.
In "Paper Things," Jennifer Richard Jacobson has created a world in which anyone could find themselves, and that is truly humbling. Ari's plucky attitude is contagious and Gage's perseverance is admirable. The thought of a child facing this sort of situation is heart breaking, and when you step away from the novel, you realize this life is the reality many children face each day.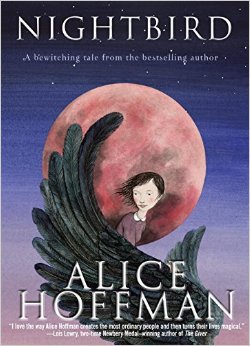 "NIGHTBIRD," by Alice Hoffman, Wendy Lamb Books, March 10, 2015, Hardcover, $16.99 (ages 10 and up)
"Nightbird" centers around Twig, a girl who lives with her mother on an apple orchard in Sidwell, Mass. Sidwell is known for its monster — specifically a bird that's somewhere between an eagle or a dragon and possibly resembles a human. At least that's what the rumors say. Twig, well, Twig knows the truth, and it's much more nuanced than people's anecdotes. Two hundred years ago, a witch placed a curse on Twig's family, and they've been living with it ever since. But Twig's had enough. It's time for things to change. It's time to break the spell.
"Nightbird" is the perfect blend of magic and real life — Alice Hoffman has managed to blur the lines of what should and should not be possible, all while creating a believable and relatable world. "Nightbird" is told from Twig's point of view, and her voice is refreshing and familiar in its feel. And when faced with hard decisions, Twig is a character you want to root for. There's a dreamlike quality to "Nightbird," and its pacing is no different. Action ebbs and flows throughout, making it an enjoyable read from start to finish.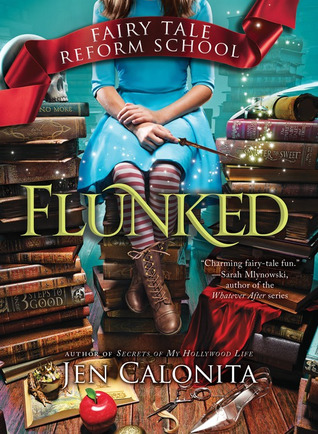 "FLUNKED: Fairy Tale Reform School," By Jen Calonita, Sourcebooks Jabberwocky, March 3, 2015, Hardcover, $15.99 (ages 10 and up)
Life after "ever after" means reform — reform of anyone (or anything) considered wicked. Gilly wouldn't consider herself wicked. Sure, she borrows things here and there, but when you live in a boot and your brothers and sisters are starving, you have to get a little creative. None of this would be a problem if not for Cinderella who handed over the glass-slipper business to the fairy godmothers. Before then, a cobbler could make a decent living. Gilly's had run-ins with the law before, but they've never been able to prove anything. That is until this time, and that means serving time. Three months. Three long months at Fairy Tale Reform School. It all seems a bit too much until Gilly meets Jax and Kayla. Reform school doesn't seem so bad after all, until a deadly villain rears its ugly head once again.
"Flunked: Fairy Tale Reform School" is fun and engrossing. I didn't want to put it down, and it was a fast, easy read. Here's hoping a sequel or series is in the works.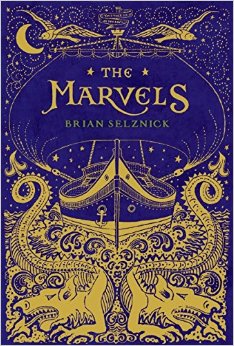 "THE MARVELS," by Brian Selznick, Scholastic Press; First Edition, Sept. 15, 2015, Hardcover, $32.99 (ages 10 and up)
"The Marvels" features two stand-alone stories — the first in nearly 400 pages of continuous pictures, the second in prose-create a beguiling narrative puzzle. First, the journey begins on a ship at sea in 1766, with a boy named Billy Marvel. After surviving a shipwreck, he finds work in a London theatre. There, his family flourishes for generations as brilliant actors until 1900, when young Leontes Marvel is banished from the stage. Nearly a century later, Joseph Jervis runs away from school and seeks refuge with an uncle in London. Albert Nightingale's strange, beautiful house, with its mysterious portraits and ghostly presences, captivates Joseph and leads him on a search for clues about the house, his family, and the past. (synopsis provided by Scholastic)