"THE STORYBOOK KNIGHT," by Helen Docherty and Thomas Docherty, Sourcebooks Jabberwocky, Sept. 6, 2016, Hardcover, $16.99 (ages 4-8)
Leo was a gentle knight
in thought and word and deed.
While other knights liked fighting,
Leo liked to sit and read…
As a knight, Leo's job is to fight, but he doesn't really see why. He'd rather spend his time reading. So when his parents see a dragon that needs taming, they load him up with a new shield and sword, and send him on his way. Leo reluctantly agrees to go, but not before adding a few of his favorite books to the back of his faithful horse, Old Ned. Leo's path takes him past a fearsome griffin and a hungry troll before meeting up with an enormous dragon who's rather tired of pesky knights, but wouldn't mind a nice story. It turns out Leo doesn't have to fight after all, as long as he's got a good book to read.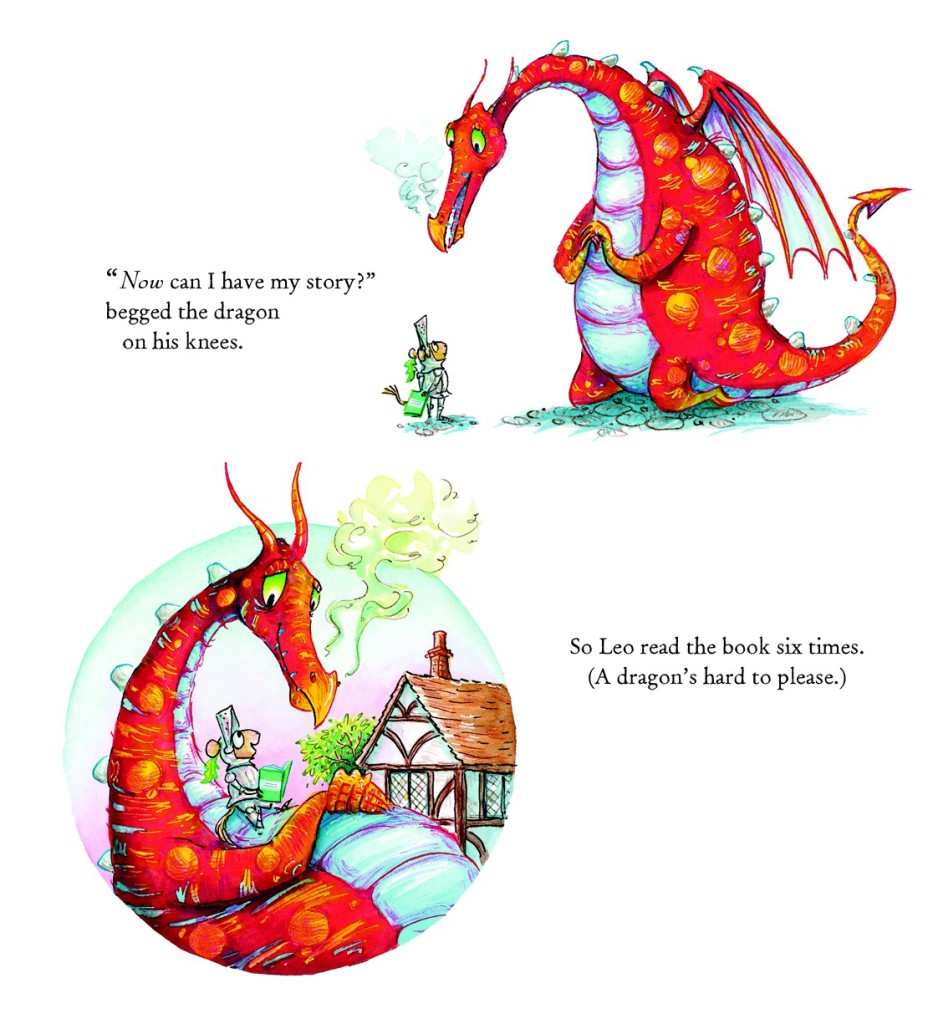 "The Storybook Knight" is a charming picture book from the husband-wife team of Helen and Thomas Docherty ("The Snatchabook"). Helen's rhyming text rolls off the tongue and elicits smiles throughout, and Thomas' illustrations are bright and inviting. The publisher-suggested age for "The Storybook Knight" is 4, but based on the interest my 2 1/2 –year-old is already showing, I'd say 3-year-olds would like it just fine. Though very different, "The Storybook Knight" reminds me a lot of "Giraffe's Can't Dance." There's a timeless quality to it that will appeal to parents and children alike.
Learn more about "The Storybook Knight":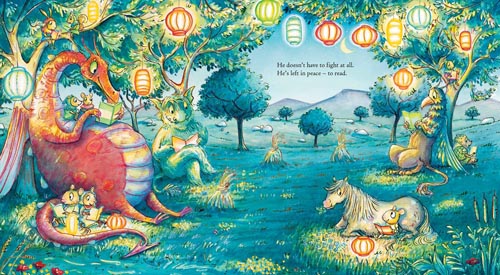 Enter for a chance to win an original sketch of Leo and Ned by illustrator Thomas Docherty!