BLUE BABOON FINDS HER TUNE, by Helen Docherty and Thomas Docherty, Sourcebooks Jabberwocky, Sept. 6, 2022, Hardcover, $14.99 (ages 3-6)
From the author/illustrator team behind The Storybook Knight comes a musical bedtime tale in Blue Baboon Finds Her Tune.
"Orange moon,
blue baboon.
Blue baboon
spies bassoon."
Blue baboon is eager to play the bassoon with her new friends. But a monsoon threatens to spoil the fun. Fortunately a big balloon arrives in time to carry them to a dune where they can all play in tune together! —Synopsis provided by Sourcebooks Jabberwocky
"That's a tongue-twister!"
That's what my 8-year-old said with a big smile on her face after reading Blue Baboon Finds Her Tune out loud.
We're big fans of Helen and Thomas Docherty at our house, so even though their latest offering is geared toward younger readers, my daughter couldn't help but give it a go. And neither of us were disappointed.
The first thing that grabs you is Thomas' brightly colored illustrations. Though the book is set at night, there's a beautiful light and tone that runs throughout. Luscious colors and texture make his charming and expressive characters pop.
Equally sure to appeal to readers is Helen's text. Its delightfully tongue twisting with a bouncy rhythm that echoes the book's musical motif.
Beyond the book's fun words and illustrations, there's a message of self-acceptance and friendship that evolves naturally.
Blue Baboon Finds Her tune is a delightful picture book that begs to be read aloud again and again.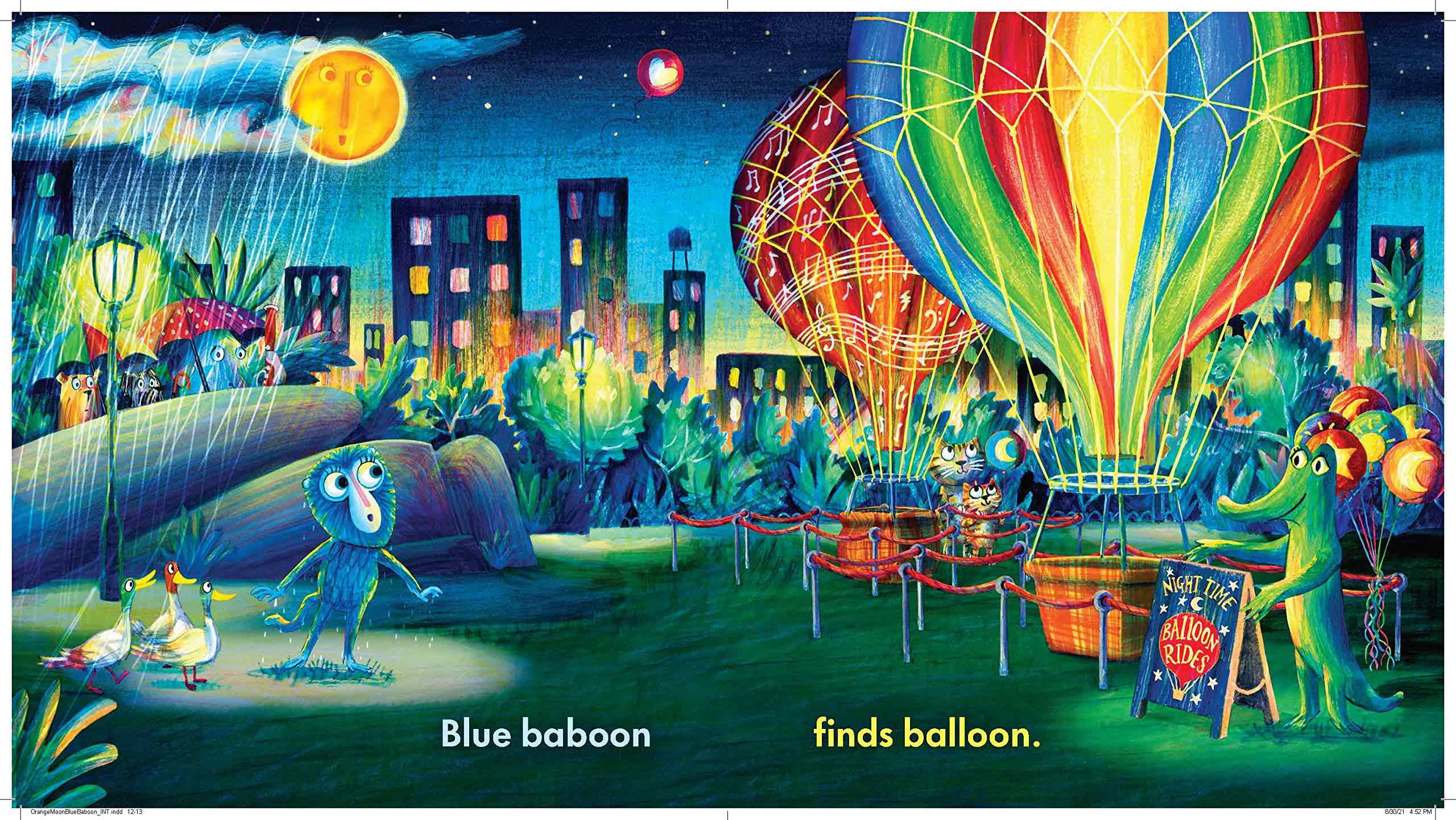 Copyright © 2022 Cracking the Cover. Unless otherwise noted, all books — digital and physical — have been provided by publishers in exchange for honest and unbiased reviews. All thoughts and opinions are those of the reviewer.