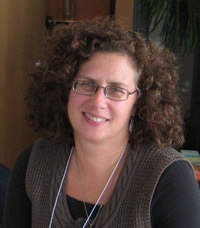 Like most writers, Karen Romano Young has experienced frustrations — manuscripts that weren't accepted or books that didn't come out the way she hoped. About 10 years ago, she decided to move on and stop writing. She experimented with other work she'd thought about doing — teaching marine science, editing and working with animals.
"I did all those things, and at first it was cool because I had a regular pay check and lunch breaks," Karen told Cracking the Cover. "But it wasn't long before I started coming back from lunch early to write something I thought of while out. Eventually those writings accumulated into something I could propose to a publisher, and when it was accepted, I had a choice to make. It was obvious (as it has been all my life, really) that I can't NOT write. So at that point I decided to focus much more strongly on my writing life."
Karen is now the author of nearly two dozen books for children, and has illustrated several, including the graphic novel, "Doodlebug" and its sequel, "Stuck in the Middle (of Middle School)." Her latest novel for middle-graders, "Hundred Percent," is a tribute to the ups and downs of middle school. It follows Christine Gould aka Tink as she navigates the fine line between girl and young woman while still trying to find her own place in the world.
This in-between time that usually happens around the ages of 11 and 12 is something Karen feels particularly comfortable writing about.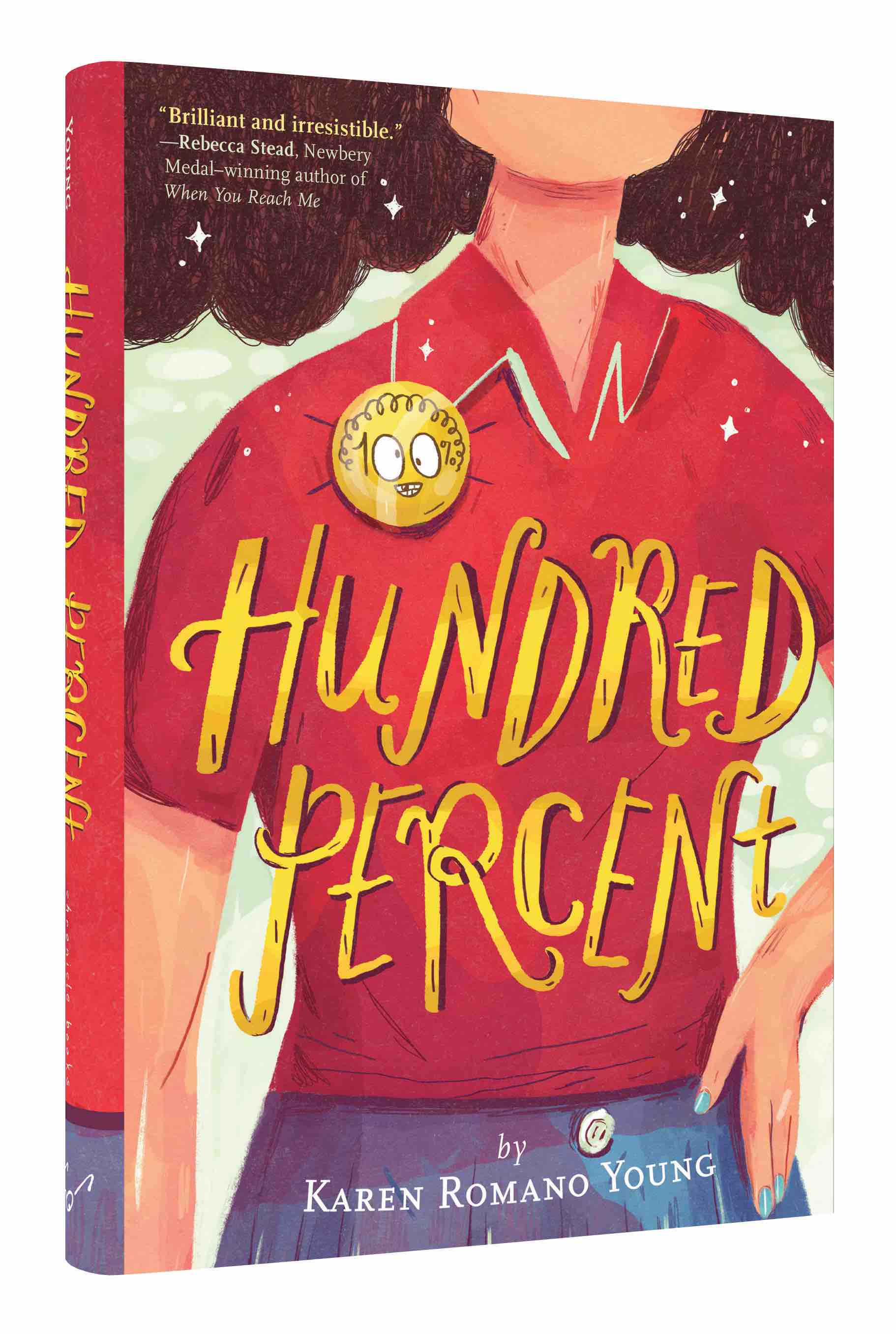 "In sixth grade, I moved from a parochial school to a public school, and everything was different, from the people to not having to wear school uniform," she said. "Instead, we girls started a campaign, backed by our mothers, to get the right to wear pants to school on days when the temperature was below freezing. That's just one example of the change sixth grade made for me, and since having children of my own I realize that sixth grade is a dramatic time even if you've been in the same school since you were five. This age is a rich well of stories for me."
In the case of "Hundred Percent," Karen initially conceived a series of stories featuring the same characters. "Ultimately I filled in the gaps — sort of — but it all started with the first chapter and the water fountain scene," Karen said. "There is so much underlying that scene — what went before, what happens between Tink and each other character to add layers, and what comes after. After writing that story I knew who Tink was in no uncertain terms and then the rest of the story was a matter of putting her in new situations to see what she would do and how she would change and grow."
Karen doesn't describe "Hundred Percent" as an important book, rather a particular one. "It's particular, like an image in a poem is particular — that red wheelbarrow in that particular light, that stone wall — and if it resonates with you, makes you remember a feeling, then it changes you. Anything that makes you look more closely at life has the potential to do that."
---
Learn more about Karen Romano Young and "Hundred Percent" by reading the complete transcript of her interview with Cracking the Cover.
---
Read an excerpt from Karen Romano Young's "Hundred Percent."
Hundred Percent (Excerpt) by ChronicleBooks on Scribd
---

© 2016 – 2017, Cracking the Cover. All rights reserved. Unless otherwise noted, all books — digital and physical — have been provided for free by publishers in exchange for honest and unbiased reviews. All thoughts and opinions are those of the reviewer.