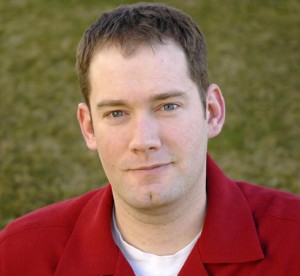 Part 2 of 2. Click here to read Part 1.

As a child, Brandon Mull, author of the Fablehaven series, was a huge daydreamer. He says he lived in is head a lot creating stories sparked by writings of authors such as C.S. Lewis. He wanted to share his stories, and becoming a writer became his secret goal.
In college, Brandon majored in public relations because he thought that would give him a way to make money as a writer without making money as a novelist. He knew how unlikely it would be for him to become a novelist, but at the same time, he took as many creative writing classes as he could get his hands on.
At this point, it became clear Brandon wanted to write. He just didn't know if he could make a living at. Turns out he could and about five years out of college, his writing started paying the bills.
Now, Brandon is a New York Times best-selling author with thousands of adoring fans champing at the bit to get his latest book, "The Beyonders: A World Without Heroes." The author took time out of his busy tour schedule this past Saturday to talk about his experiences so far.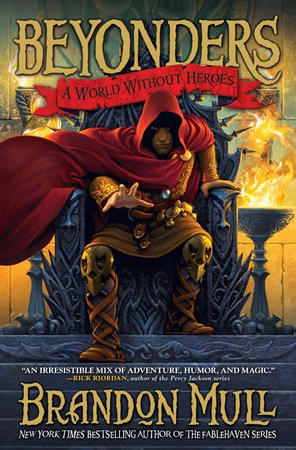 The Beyonders series, about two teens magically transported to a world with no heroes, has been a long time coming. Brandon attempted his first draft at it before his uber-successful Fablehaven series.
It took a long time," Brandon said. "Now, I write a novel in about four months."
While there was no initial desire from publishers to take on the Beyonders, it was an idea that stuck with Brandon. After Fablehaven he went back to the concept, basically rewriting it almost from scratch.
"I had a very thorough idea from beginning to end when I started it (again)" Brandon said. "I let this one cook for years until I had what I felt like was a cool system of setups and payoffs, until I felt like I had a really cool story to tell."
And while there's a valid concern that The Beyonders feels different than Fablehaven, Brandon said it wasn't hard to make them unique.
"I had a pretty clear vision of what wanted Fablehaven to be," the author told me, "and likewise I had a pretty clear vision of what I wanted this (Beyonders) to be. And I just stayed true that."
"I don't want all my work to feel like I'm writing the same story," he continued. "To me, that's disappointing when I see other writers do that."
One of Brandon's hopes is that readers will read Beyonders and realize that the author has other stuff in him than Fablehaven — that he has other stories to tell in other ways. But he conceded that to a certain degree, some things will feel familiar.
"There are things you'll see that will remind you of Fablehaven," Brandon said. "I always try to have my characters kind of banter and have some wit to them … And I'm a sucker for adventure, and I'm a sucker for giving readers a bit of whiplash with the turns the story takes."
Brandon also likes his action to build, to crescendo from book to book. "I think in Fablehaven the adventures that the characters went on got more complex as the series went on and they had to face larger challenges," Brandon said. "I think that helps a series feel like it's getting cooler instead of things that are tapering off and getting weaker. I think readers will see in Beyonders from book to book there's crescendo in some really cool way. It should feel like it's increasing in intensity instead of the opposite."
Brandon will be touring around the country for the next few weeks. Click here to see his tour schedule. Check back with Cracking the Cover on April 11 for more on the Beyonders' ties to Utah's Hogle Zoo and Brandon's debut signing at the King's English (April 14).