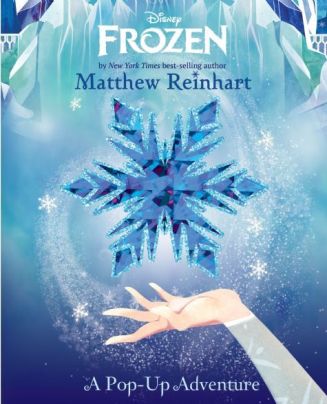 *Editor's note: Please welcome Amy Hansen as a new guest reviewer to Cracking the Cover.
"FROZEN: A POP-UP ADVENTURE," by Matthew Reinhart, Disney Editions, Oct. 4, 2016, Popup, $40 (ages 12 and up)
Featuring nearly 20 pop-ups from the New York Times best-selling author, artist, and pop-up master, Matthew Reinhart, this breathtaking work of art revisits the enduring story of Frozen. Elsa and Anna's remarkable adventure lives on in a magnificent display of paper engineering and artistic devotion. Frozen Pop-Up is a vibrant tribute to these beloved characters and teaches readers of all ages to let it go.
—Synopsis provided by the publisher
With our family consisting of three beautiful daughters, Elsa and Anna are definitely among our top favorite characters (if not celebrity status) at our house!
When I came across this fantastic pop-up book, I knew that my daughters' reading experience was going to be magical. And it was!
As you open the first page, the pop-up book reveals an intricate and ornate setting of Elsa and Anna as children. It even has multiple pop-ups and levers to pull on each page to make the characters move!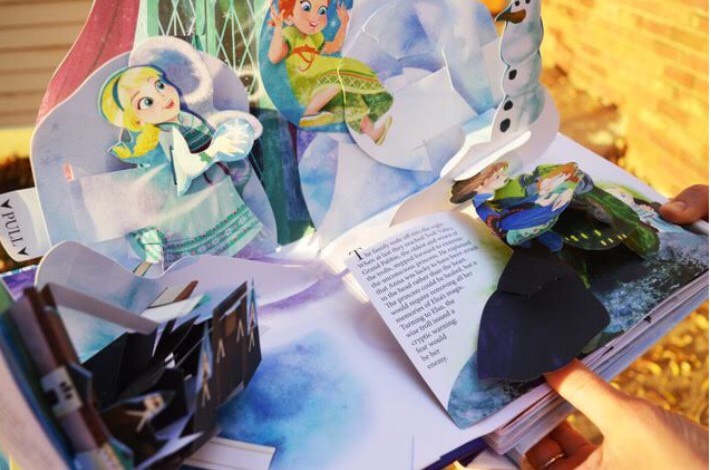 My favorite page is where Anna turns to ice defending her sister. The book instructions say to pull a tab forward, and in doing so reveals an entire different setup, showing Anna returning to her natural unfrozen state!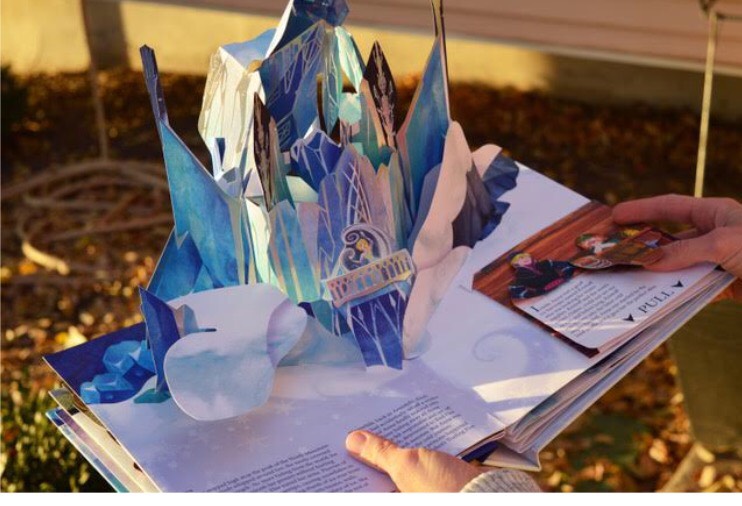 I wanted to give an honest review of this book, and there are so many awesome and fun things about it. I really recommend it, and was impressed for sure!
I would, however, recommend this book for older children — perhaps more careful kids ages 7 and up (the publisher recommends 12 and up — the reason being that the pages are so detailed that it could be ripped, which would ruin it!).
I also noticed when my girls were reading the book that they kind of just wanted to play with the pop-ups after a while, rather than reading all the different bits of story. Sometimes they just wanted to focus on pulling the fun tabs and seeing what popped up, and I get that!
Overall this is such a fun book for my daughters and even me! The sub-title of this book on the cover says 'A Pop-Up Adventure' and it definitely lived up to that title!
© 2016 – 2017, Cracking the Cover. All rights reserved.