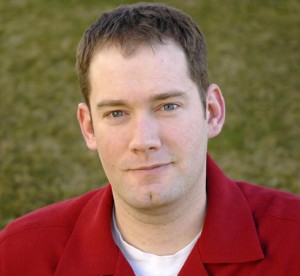 Utah's Hogle Zoo played an important role in Brandon Mull's new book "The Beyonders: A World Without Heroes." Without the zoo, one of the novel's young protagonists may have journeyed to a new world in a much different way.
"A World Without Heroes" is the first book in a planned trilogy that follows two teenagers, Jason and Rachel, on their adventures in a world where heroes as we know them no longer exist.
And the way the two teens get to that world is quite unique. "I had to think of a crazy way to get my characters into another world," Brandon told me in an interview a few days after the book's launch. (Read Part 1 and Part 2 of my interview with Brandon.)
The crazy way for Jason to get into the other world: falling into a hippo's mouth and having that serve as a gateway. "The idea came to me at the Hogle Zoo in Utah, staring at the hippo tank," Brandon said.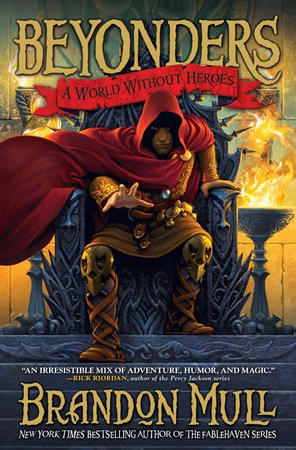 For a long time, there's been a display in the zoo's hippo house featuring various items fished out of the hippo tank over the years. "My inspiration came straight from there and that 'monument to human stupidity,'" Brandon said. "Some of those details came straight from the Hogle Zoo and I obviously I fictionalized some of it, but that's where the inspiration struck for the gateway."
Brandon has always had an active imagination, and he credits C.S. Lewis' Chronicles of Narnia series as helping him to narrow his focus. "Narnia was the book, the series that turned me into a reader in the first place," the author told me. "It really awakened a love of fantasy in me and showed me how fun that kind of story could be and how imaginative."
It might surprise those who have met Brandon to learn that he was very quiet and shy during middle school. He was kind of wild as a youngster and learned to come out of his shell in high school, but in those intermittent years, he was very, very quiet.
"I didn't get how to interact and everything felt kind of artificial," Brandon remembered. "I didn't understand the rules. So I kind of clammed up and went into myself, and I kind of became a little observer guy."
It turns out being quiet has it's merits. Being a good observer is fundamental to being a good writer, Brandon says. That along with other phases in his lifetime —times when he was a little wild, when he was comedic — has helped him to relate to a variety of people because, he says, "I've almost been all of these people."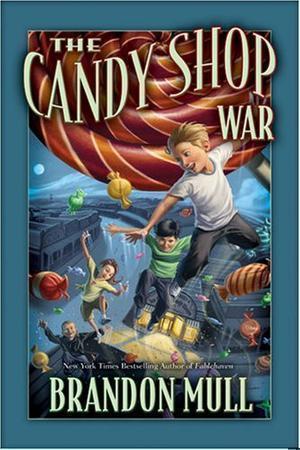 Brandon said he can't help but make up new stories and that he definitely has more series to come. "I feel like my best stuff is still in reserve," he said. "Some of my favorite ideas, the stuff I think is the coolest, I haven't even attempted yet. I think partly because everything I write helps me train and get better at writing, and I think some of the things I want to write are fairly ambitious."
"There's stuff that is been cooking for years that I'm really excited to create and share and prove that I'm becoming a better writer, hopefully."
Though Brandon isn't sure which new story he'll delve into once the Beyonders is finished, he does know what he'll be bringing to readers over the next two years. The second Beyonders book will come out next March and the third installment will be released in March 2013.
In addition to those two books, a follow-up to the "Candy Shop War," The Arcade Catastrophe," will come out fall 2012. Brandon wasn't planning on a sequel, but numerous requests from fans sparked a cool story and Brandon can't wait to share it.
While fans will have to wait until next year for Brandon's next book, that doesn't mean they'll have to wait until then to meet the man himself. Brandon will have his first official signing at the King's English Bookshop in Salt Lake City this Thursday, April 14, at 7 p.m. It's an event Brandon's looking forward to. "I'm very excited to go sign there," he said.