Last October, Sue Lowell Gallion and Joyce Wan introduced young readers to an adorable duo — Pug and Pig. This fall, the unexpected friends are back for a Halloween adventure in Pug & Pig Trick-or-Treat.
It's Halloween and Pug and Pig are getting ready for the big night. They have matching skeleton costumes that glow in the dark, and they have cute little masks to hide their identities.
Pig is in heaven! She loves the snug fit of her costume and can't wait to get going. Pug, on the other hand, is not so happy. His insides feel squished and his outsides squashed. So he does the only logical thing and rips it off.
Pug doesn't care about Halloween, but Pig does. He can see how sad his friend is and gets an idea — maybe a shadow is just what Pig needs.
Pug & Pig Trick-or-Treat is a great book about friendship. But it's more than that. It's a primer in problem solving, too. Not only is Pug aware of Pig's feelings, he acts on them as well. He wants them to both be comfortable in their own skin. Most importantly, it shows that friends can still be friends even when they want different things.
Like its predecessor, Pug & Pig Trick-or-Treat offers sparse text that serves as a framework for charming illustrations. Pug and Pig are so cute that younger kids are naturally drawn to them.
I do think the suggested age range of 2-8 is a bit of a reach, unless the 7- or 8-year-old is reading it to a younger sibling or friend.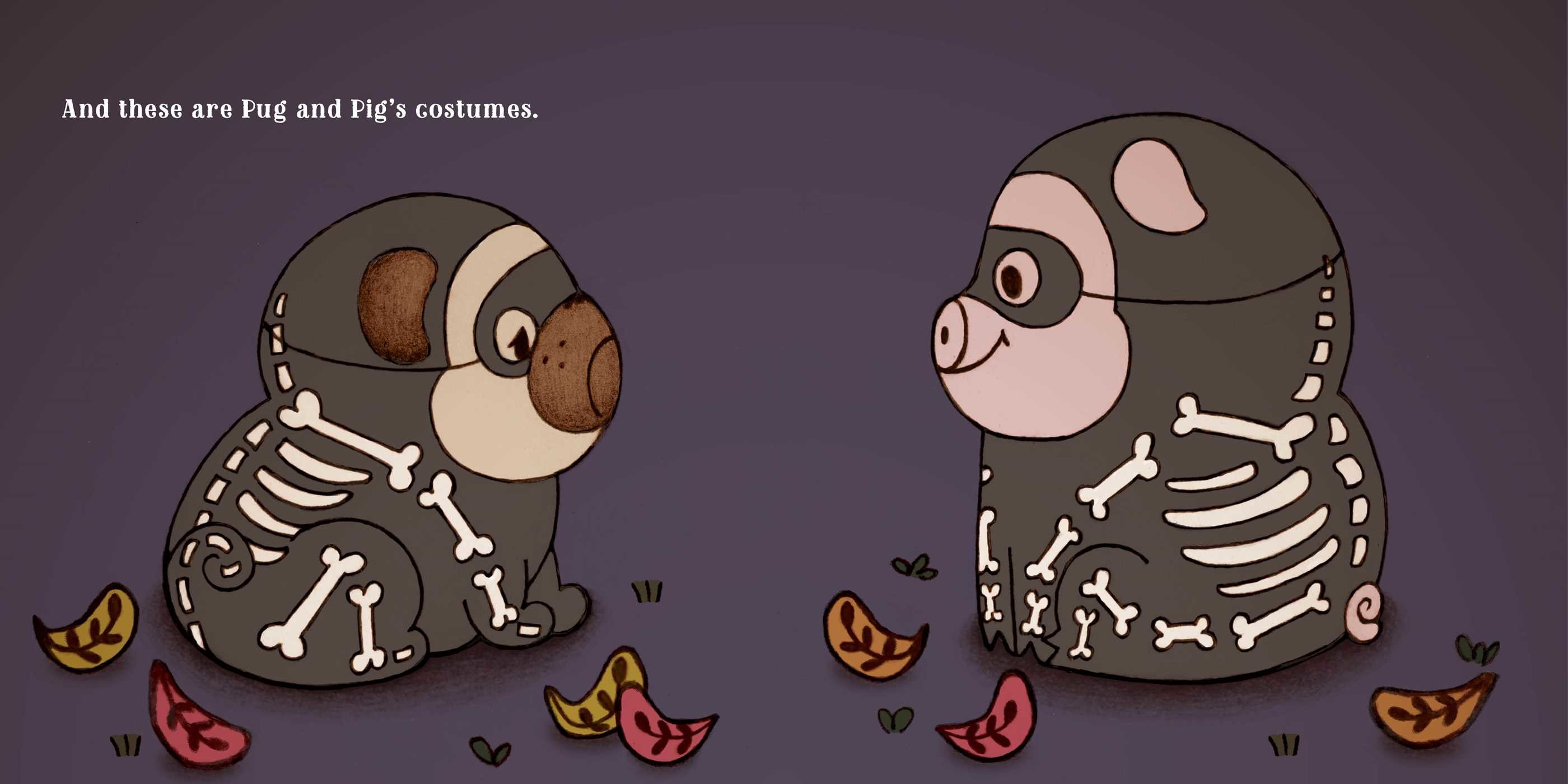 ---
Sue Gallion has some great Pug and Pig extras on her website, including a free four-color Halloween activity kit.