THE PAPER KINGDOM, by Helena Ku Rhee and Pascal Campion, Random House Books for Young Readers, Feb. 18, 2020, Hardcover, $17.99 (ages 3-7)
A late-night trip to an office becomes an adventure in Helena Ku Rhee's The Paper Kingdom.
It's late, and Daniel is very tired. All he wants to do is sleep, but when his babysitter cancels, he's forced to join his parents while they clean a downtown office building.
Daniel can't understand why his parents have so many brooms, mops, sprays, vacuums and buckets. That's when his parents explain their job is to keep the land of the Paper King clean.
First, they stop in the throne room where there's a desk as long as a banquet table with a large chair at the end. The room is covered in paper, which the king regulates. Next they visit the queen's domain — she's the one who sends paper to everyone in the kingdom.  Finally, they must check the bathroom and kitchen for dragons who turn out to be the messiest creatures of all.
Daniel wants to yell at the dragons for being so messy, but his parents remind him that's the king's job. So, to make things right, Daniel must someday become the king himself, and kindly tell the dragons to be nice and neat.
The Paper Kingdom tells the story of parents who transform the ordinary to magical with just a few words. They help their son to use his imagination all while showing him the value of hard work. Author Helena Ku Rhee wrote the book in honor of her parents — who were night janitors in a corporate building — and other hardworking parents.
This enchanting picture book not only gives children of hard-working parents an opportunity to see themselves, but also exposes children from other socio-economic backgrounds to the "behind-the-scenes" workers who are an integral part of our society.
Rhee's story is just the right mix of realism and magic. And illustrator Pascal Campion's bright and imaginative illustrations add a touch of mystery and adventure.
The Paper Kingdom is one of the stronger picture books I've seen in a while. I highly recommend it.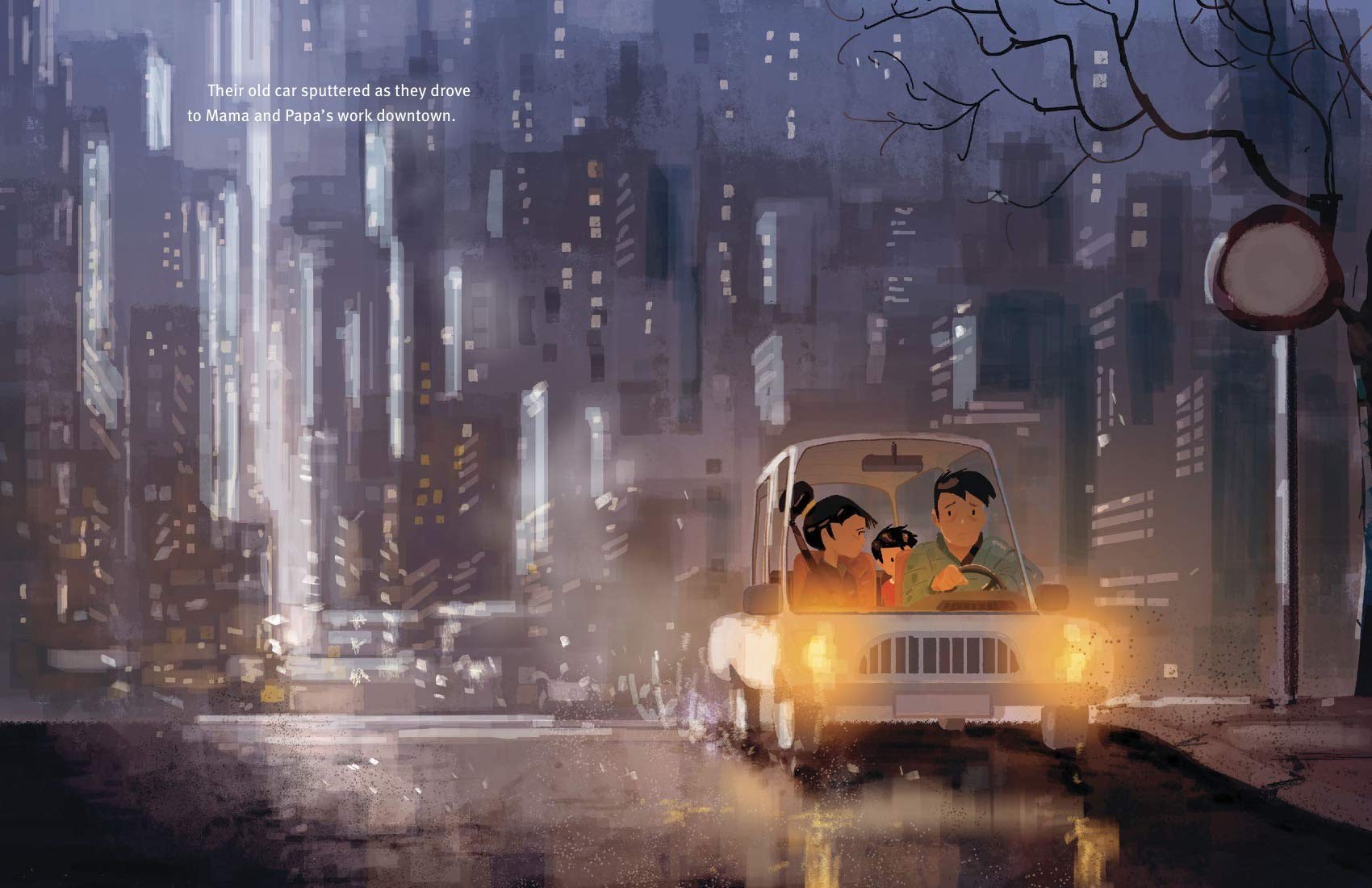 ---
Paper Kingdom is currently available for preorder. It hits shelves Feb. 18.
© 2020, Cracking the Cover. All rights reserved.