Each year, Cracking the Cover compiles a list of books that make great gifts. The following are middle-grade books published in and reviewed by Jessica in 2020. Synopses in gray are provided by publishers. Scroll down for the complete list or click or tap the following links to directly visit a section. AGES 5 AND UP • AGES 6 AND UP • AGES 8 AND UP • AGES 9 AND UP • AGES 10 AND UP 
AGES 5 AND UP
Before Pocahontas saved John Smith . . . she was a girl ready to explore!

Pocahontas is always looking for an adventure. When Nakoma's younger brother falls ill and the tribe's healer needs a special herb to treat him, Pocahontas recruits Nakoma to come with her on a harrowing journey. Will the two girls retrieve the plant in time? Or will their differences cost them the mission and their friendship?
My daughter was immediately drawn to this book — the girls canoeing on the cover was a big draw. My daughter is 6, and she has no problem reading this on her own. She loves the illustrations.
---
Before Cinderella dropped her glass slipper . . . she was a girl ready to create!

Ella, or Cinderella, as her parents fondly call her, is getting ready for a puppet-show contest when she meets an unexpected friend, Val. Val doesn't have much, but she teaches Ella how to sew. In return, Ella shares her sewing materials with Val. On the big day, the girls both put on great shows. But who will win the grand prize?
Return to Top
---
AGES 6 AND UP
Mindy and her father (her mom died a few months ago) have just moved across country, and life could not be more different. In California, Mindy lived in a small apartment in an ethnically diverse neighborhood. Her new home in Florida is huge, and no one at her new school looks like her.
Mindy is apprehensive to start school, but at least her lunch of rice, kimchi, rolled eggs and dried seaweed snacks will be the same. Lunch has always been Mindy's favorite subject. Except her lunch makes her stand out in all the wrong ways, too.
Everything seems great until another student sabotages the Yummy Seaweed Business. But it's not just the business that comes to an end — Mindy could be out her new friends, too.
At 96 pages, Mindy Kim and the Yummy Seaweed Business is a short read. Its 15 chapters each feature a delightful illustration by Dung Ho, who really captures Mindy's spirit. The illustrations enhance the text without taking over, and most pages are text only.
---
BO-BO'S CAVE OF GOLD, by Pam Berkman, Dorothy Hearst, et al., Margaret K. McElderry Books, April 28, 2020, Hardcover, $18.99 (ages 6-9)
Bo-Bo's Cave of Gold is the second book in Pam Berkman and Dorothy Hearst's At The Heels of History series, which are inspired by historical events and told from the perspectives of dogs.
Bo-B's Cave of Gold tells the story of Bo-Bo, a golden mutt, and her human, Sheng. The year is 1852, and the California Gold Rush is in full swing. Sage has been abandoned by her pack, and is alone with no hope. When she crosses paths with Sheng, the young gold prospector takes her in and renames her Bo-Bo, the Chinese word for treasure.  
Bo-Bo and Sheng become inseparable. Bo-Bo would do anything for her human. But when Bo-Bo frees a caged bear, she sets into motion a series of events that could ruin Sheng and his family. The bear's owner demands $200 in gold for the lost bear, and he wants it in one day. The duo's only chance is to find a cave rumored to be full of treasure. It will take all of their skill, and a little luck, if they hope to make it in time.
Bo-Bo's Cave of Gold is a fun adventure for young chapter-book readers. Bo-Bo is a plucky character that asks the sort of questions readers might ask, like why most some people pay a certain tax or why do people own animals? It adds context and allows for continuous flow. Add to that punchy prose and engaging illustrations from artist Clair Powell, and you've got a strong package.
---
Geronimo is the main character in an Italian book series that was picked up by Scholastic in 2004. There are currently 77 books in the series and at least that many in various spinoffs.
The Sewer Rat Stink follows Geronimo and his best friend Hercule, the private detective, as they head into the underground sewer world of Mouse Island to investigate a stinky smell that's been inundating New Mouse City.
When it comes to The Sewer Rat Stink, my daughter has been reading it both to herself and aloud to me and her father at bedtime. She loves the illustrations and the silly antics. She actually laughs out loud when she describes the story.
Any book that gets that kind of reaction is worth adding to your collection.
---
THE PRINCESS RULES, by Philippa Gregory, Harper Collins Children's Books, May 12, 2020, Paperback, $5.99 (ages 6-12)
The Princess Rules is a collection of three stories — Princess Florizella, Princess Florizella and the Wolves and Princess Florizella and the Giant — by Philippa Gregory.
Once upon a time, there was a king and queen who very much wanted to have a son. Instead, they had a daughter — Princess Florizella.
Florizella faced no major obstacles — curses, evil stepmothers, etc. — and her parents let her do as she liked. As a result, Florizella never learned the Princess Rules. Instead, she grew into a cheerful, noisy, bossy, happy girl who spent her mornings riding her horse and afternoons working with her parents in the royal office.
Florizella was friends with some princesses who had studied the Princess Rules. They even adhered to them — they had lovely clothes and manners — but their days were dreadfully boring. So Florizella decided to forge her own path, wherever it may take her.
The Princess Rules is a delightful tale that's perfect readers who are moving on from books like The Princess in Black and Princess Cora and the Crocodile. The same snappy text, story twists and fun illustrations are here but in a format that's more advanced.
---
Magic. Mystery. Time-travel. Travel in the magic tree house with Jack and Annie in this oversized, illustrated deluxe edition of the adventure that started it.

Where did the tree house come from?

Before Jack and Annie can find out, the mysterious tree house whisks them to the prehistoric past. Now they have to figure out how to get home. Can they do it before dark…or will they become a dinosaur's dinner?
We are big fans of The Magic Treehouse at our house. This new edition really embodies Mary Pope Osborne's story. Antonio Javier Caparo's illustrations enhance the story without giving things away. My daughter loved seeing Jack and Annie's adventures come to life in full color!
Return to Top
---
AGES 8 AND UP
THE WISH AND THE PEACOCK, by Wendy S. Swore, Shadow Mountain, Feb. 4, 2020, Hardcover, $16.99 (ages 8-12)
A girl tries to save her family farm while simultaneously dealing with the loss of her father in The Wish and the Peacock, by Wendy S. Swore (A Monster Like Me).
Paige lives on the small vegetable farm that has been in her family for generations. Her family has faced tough times before, but nothing quite as devastating as the past year. After losing her father to a horrific accident, she now faces losing the farm he loved so much.
Desperate to retain her home, Paige decides to stop a sale from going through. But putting makeup on the cows so they look sickly to potential buyers, and pranking the Realtor don't stop the inevitable. It's not a question of if the farm will sell but to whom.
In the midst of everything, an injured peacock mysteriously arrives in their barn, and a slick-looking reporter from the city shows up to write a human-interest story about their farming community. Through it all, Paige keeps looking for a solution that will help everyone, even if it means changing the definition of home.
The Wish and the Peacock is the story of a girl who equates her father's love with her beloved farm. To lose the second after already losing the first is devastating. It's an emotional read that packs an immediate punch.
---
WILLA AND THE WHALE, by Chad Morris and Shelly Brown, Shadow Mountain, March 3, 2020, Hardcover, $16.99 (ages 8-12)
When Willa's parents get a divorce, she's forced to choose which one to live with. In the end, Willa decides to move to Tokyo with her marine biologist mom. Three years later, Willa's mom dies, and Willa finds herself back on Tupkuk Island off the coast of Washington State where she grew up — back in the house her parents used to share. Only now there's a stepmom, three stepsiblings and a half-sister.
In hopes of trying to cheer her up, Willa's dad takes her whale watching. Then something amazing happens. While all the passengers on the other side of the boat, Willa spots a humpback. She feels an immediate connection. On a whim, Willa starts talking to the whale, and to her surprise, the whale talks back.
Willa knows no one will believe a whale can really talk to her, so she keeps it a secret. She names the whale Meg and slips down to the shore often to confide in her new friend. With Meg's help, Willa begins to make sense of her life and the human friends she's beginning to make.
Willa is a character with such heart. As are the supporting characters, especially her friend Marc. The dynamic between the two is not only special but rings true. It's pure friendship unmarred by the boy-girl "love" dynamic that is quickly creeping into the middle-grade genre.
Willa and the Whale is a lovely read that feels fresh and familiar at the same time. Tight editing and a pure voice make this a book that should definitely be on you shelves.
---
THE QUEEN BEE AND ME, by Gillian McDunn , Bloomsbury Children's Books, March 3, 2020, Hardcover, $16.99 (ages 8-12)
Middle school dynamics take center stage in Gillian McDunn's The Queen Bee and Me.
Meg is used to being the trusty sidekick — the easygoing girl who doesn't make waves. Being Beatrix's friend has required her to make a few concessions, but having a best friend is worth it.
Until they enter middle school.
Beatrix assumes they'll both be in dance together, but Meg has been invited to participate in a special science elective instead. When Meg is paired with Hazel, a new girl with a style all her own, Beatrix makes it clear the Meg is hers. Meg is surprised, and ashamed, of Beatrix's behavior toward Hazel. As Meg starts standing up to her best friend, she realizes she may have to change the status quo in order to find her own voice.
At the heart of The Queen Bee and Me are three girls who are trying to figure out where they stand in the world.
Meg is a protagonist you want to succeed. In the beginning, Meg is a pleaser. She wants everyone to be happy. As she realizes that's impossible, her world opens up. Her journey is emotional and heartfelt, and it's a joy to see her blossom.
One of my favorite elements in The Queen Bee and Me was Meg's strained relationship with her mother. As a parent, it helped open my eyes to the ever-shifting parent/child dynamic. And I'm sure it will resonate with the intended audience as they compare it to their own parental interactions.
The Queen Bee and Me is an honest book that is on point socially and emotionally. McDunn's writing is clear and accessible and instantly inviting. If you are or have a tween/teen girl, this book should definitely be on your shelf.
---
All light in Chattana is created by one man — the Governor, who appeared after the Great Fire to bring peace and order to the city. For Pong, who was born in Namwon Prison, the magical lights represent freedom, and he dreams of the day he will be able to walk among them. But when Pong escapes from prison, he realizes that the world outside is no fairer than the one behind bars. The wealthy dine and dance under bright orb light, while the poor toil away in darkness. Worst of all, Pong's prison tattoo marks him as a fugitive who can never be truly free.

Nok, the prison warden's perfect daughter, is bent on tracking Pong down and restoring her family's good name. But as Nok hunts Pong through the alleys and canals of Chattana, she uncovers secrets that make her question the truths she has always held dear. Set in a Thai-inspired fantasy world, Christina Soontornvat's twist on Victor Hugo's Les Misérables is a dazzling, fast-paced adventure that explores the difference between law and justice — and asks whether one child can shine a light in the dark.
---
A FIELD GUIDE TO GETTING LOST, by Joy McCullough, Atheneum Books for Young Readers, April 14, 2020, Hardcover, $17.99 (ages 8 and up)
Sutton is having robot problems. Her mini-bot is supposed to be able to get through a maze in under a minute, but she must have gotten something wrong in the coding. Which is frustrating for a science-minded girl like Sutton—almost as frustrating as the fact that her mother probably won't be home in time for Sutton's 10th birthday.

Luis spends his days writing thrilling stories about brave kids, but there's only so much inspiration you can find when you're stuck inside all day. He's allergic to bees, afraid of dogs, and has an overprotective mom to boot. So Luis can only dream of daring adventures in the wild.

Sutton and Luis couldn't be more different from each other. Except now that their parents are dating, these two have to find some common ground. Will they be able to navigate their way down a path they never planned on exploring?
A Field Guide to Getting Lost is Joy McCullough's debut middle-grade novel, but you'd never know that. Her writing is so comfortable and inviting, you'd think she'd spent years writing for this age group. There's a natural cadence to her prose that lends to its authenticity.
Sutton and Luis are as different as can be, but they are equally likeable. What connects the Sutton and Luis is the under riding feeling of frustration each feels for their unique situations. Both are unhappy with their current situations and both know changes are coming. This universal feeling is not only real but relatable.
---
THE SPACE BETWEEN LOST AND FOUND, by Sandy Stark-McGinnis, Bloomsbury Children's Books, April 28, 2020, Hardcover, $16.99 (ages 8-12)
Cassie's always looked up to her mom, a vibrant woman bursting with grand ideas. But then came the diagnosis, and Mom started to lose her memories. Even the ones Cassie thought she'd never forget. Even Cassie's name.

Cassie tries her hardest to keep Mom happy . . . to focus on math lessons and come up with art ideas that used to burst off her pen. But as Mom's memories dimmed, so did Cassie's inspiration. She's even pushed away Bailey, the one friend who could help make things okay.

So, Cassie decides to take action. It's time for one last adventure… even if it means taking a big risk to get there.
The Space Between Lost and Found is one of those "Wow!" books that just sits with you. It's an emotionally intelligent read that looks at incremental loss in an honest and accessible way.
Cassie is mature for her age. The circumstances have forced her to grow up quickly in so many ways. And yet, all she wants is her mom to hold her; to call her by her name.
While The Space Between Lost and Found is specifically about Alzheimer's disease, Cassie's experiences and her feelings will ring true to any reader who has had a family member experience a physical or mental illness. The unpredictability of the changes and the toll they take on everyone are particularly tangible.
---
In 1953, as two men summit Mt. Everest for the first time, Charlie Houston and a team of mountaineers carve a path up the deadly K2. Four Houston, reaching the top of K2 is a lifelong dream, an obsession that began 15 years earlier on his first expedition there.

Since then, another American expedition has fallen apart on the remote, windswept mass of rock and ice.

Now, Houston's team follows in their tracks. With the summit in their grasp, a vicious storm and a sudden illness puts their own expedition on the edge of disaster, turning their quest to conquer a mountain into one of the most daring rescue missions ever.
Into the Clouds is one of my favorite books of 2020. It's a gripping nonfiction narrative that transports readers directly to the side of the mountain. This is a book you get lost in.
Into the Clouds works in every way. It is meticulously researched with a comprehensive list of sources and source notes included at the end. The inclusion of photos from the actual expeditions adds another dimension, allowing you to not only put faces to names but to better understand the terrain and conditions the climbers encountered.
---
After her parents' divorce, Bea's life became different in many ways. But she can always look back at the list she keeps in her green notebook to remember the things that will stay the same. The first and most important: Mom and Dad will always love Bea, and each other.

When Dad tells Bea that he and his boyfriend, Jesse, are getting married, Bea is thrilled. Bea loves Jesse, and when he and Dad get married, she'll finally (finally!) have what she's always wanted—a sister. Even though she's never met Jesse's daughter, Sonia, Bea is sure that they'll be "just like sisters anywhere."

As the wedding day approaches, Bea will learn that making a new family brings questions, surprises, and joy, and readers will discover why the New York Times called Rebecca Stead a "writer of great feeling."
The biggest strength of this book is its characters. Each one, even the minor ones, are well developed. From Bea's parents and babysitter to her friends and new sister they all add dimension and heart. It's Bea's therapist, Miriam, however, who stole the show. A nonjudgmental adult who helps Bea organize her thoughts and work through her worries is someone we could all benefit from.
Bea is a joyful and optimistic protagonist that you can't help but root for. While The List of Things That Will Not Change could have been dark, it is instead full of light and hope. It should appeal to a large cross-section of middle-readers.
---
THE ELEPHANT'S GIRL, by Celesta Rimington, Crown Books for Young Readers, May 19, 2020, Hardcover, $16.99 (ages 8-12)
An elephant never forgets, but Lexington Willow can't remember what happened before a tornado swept her away when she was a toddler. All she knows is that it landed her near an enclosure in a Nebraska zoo; and there an elephant named Nyah protected her from the storm. With no trace of her birth family, Lex grew up at the zoo with Nyah and her elephant family; her foster father, Roger; her best friend, Fisher; and the wind whispering in her ear.

Now that she's 12, Lex is finally old enough to help with the elephants. But during their first training session, Nyah sends her a telepathic image of the woods outside the zoo. Despite the wind's protests, Lex decides to investigate Nyah's message and gets wrapped up in an adventure involving ghosts, lost treasure, and a puzzle that might be the key to finding her family. As she hunts for answers, Lex must summon the courage to leave the secure borders of her zoo to discover who she really is–and why the tornado brought her here all those years ago.
Lex's world is real and magical and fantastically interesting. What makes this book really work is not that other people don't believe her — it's that the most important people in her life do. Without the support of those key players, most of whom are adults, Lex would never have developed into the person she is. It takes an adept writer to take a story this direction, and I'm so glad Celesta Rimington did.
The Elephant's Girl is a fairly quick read with just the right balance of intrigue and adventure. This one is sure to appeal to a large audience.
---
THE AMELIA SIX, by Kristin L. Gray , Simon & Schuster/Paula Wiseman Books, June 30, 2020, Hardcover, $17.99 (ages 8-12)
Eleven-year-old Amelia Ashford—Millie to her friends (if she had any, that is)—doesn't realize just how much adventure awaits her when she's given the opportunity of a lifetime: to spend the night in Amelia Earhart's childhood home with five other girls. Make that five strangers.

Once at Amelia's house in Atchison, Kansas, Millie stumbles upon a display of Amelia's famous flight goggles. But her luck changes quickly when the goggles disappear, and Millie was the last to see them. Soon, fingers are pointing in all directions, and someone falls strangely ill. Suddenly, a fun night of scavenger hunts and sweets takes a nosedive and the girls aren't sure who to trust.

With a blizzard raging outside and a house full of suspects, the girls have no choice but to band together. It's up to the Amelia Six to find the culprit and return the goggles to their rightful place. Or the next body to collapse could be one of theirs.
The Amelia Six is a caper that feels very cinematic. I could see the whole thing play out on a small or large screen or even on stage. Gray's writing has a warmth and familiarity to it that immediately draws you in and almost pushes you into the action.
The Amelia Six is just the sort of book I would have loved as a child, and I know it would have inspired me to learn more about Earhart. This is one I'll definitely be saving for my own daughter to read when she's old enough.
---
DAN UNMASKED, by Chris Negron, HarperCollins, July 28, 2020, Hardcover, $16.99 (ages 8-12)
Dan Unmasked is the story of best friends Dan and Nate. The two are always together — on the baseball field or devouring their favorite comic book. They practically read each other's minds.
That all changes when a freak baseball accident lands Nate in a coma and Dan untethered.
Then an idea sparks. It's up to Dan and his friends to help Nate wake up again — all they have to do is rewrite his story.
And while comic books and baseball are important, it's friendship that is at the heart of Dan Unmasked. While childhood seems so simple from the outside, it's really not. This heartfelt book explores those complexities.
Dan Unmasked is a fast and engrossing read. I finished it in one sitting. It's a great crossover for readers with varying interests, and I would have no problem recommending it to a plethora of middle readers.
---
THE SILVER ARROW, by Lev Grossman, Little, Brown Books for Young Readers, Sept. 1, 2020, Hardcover, $16.99 (ages 8-12)
Kate and her younger brother Tom lead dull, uninteresting lives. And if their dull, uninteresting parents are anything to go by, they don't have much to look forward to. Why can't Kate have thrilling adventures and save the world the way people do in books? Even her 11th birthday is shaping up to be mundane — that is, until her mysterious and highly irresponsible Uncle Herbert, whom she's never even met before, surprises her with the most unexpected, exhilarating, inappropriate birthday present of all time: a colossal steam locomotive called the Silver Arrow.

Kate and Tom's parents want to send it right back where it came from. But Kate and Tom have other ideas — and so does the Silver Arrow — and soon they're off to distant lands along magical rail lines in the company of an assortment of exotic animals who, it turns out, can talk. With only curiosity, excitement, their own resourcefulness and the thrill of the unknown to guide them, Kate and Tom are on the adventure of a lifetime . . . and who knows? They just might end up saving the world after all.
The Silver Arrow is written in the tradition of the C.S. Lewis' Chronicles of Narnia or Phillip Pullman's His Dark Materials. It's an adventure where the children are unexpected heroes who do much more than would ever normally be expected of them.
I read The Silver Arrow in one sitting. It was fantastic. It's feels timeless and immediate all at once. And though it's a great standalone, there's definitely room for more books in this world.
---
KENNY & THE DRAGON (Aug. 5, 2008) and KENNY & THE BOOK OF BEASTS by Tony DiTerlizzi, Simon & Schuster Books for Young Readers; Illustrated edition, Sept. 22, 2020, Hardcover, $17.99 (ages 8-12)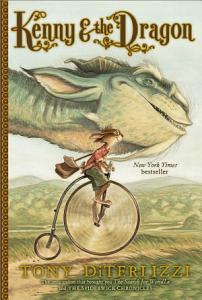 Kenny & the Dragon
What do you do when your new best buddy has been designated a scourge by the community and marked for imminent extermination? Just ask Kenny Rabbit. When the simple folks in the sleepy little village of Roundbrook catch wind that there's a dragon running loose in the countryside, they get the wrong idea and the stage is set for a fight to the death. So it's up to Kenny to give his neighbors front-row seats to one of the best-known battles in history — the legendary showdown between St. George and the dragon — without losing a friend in the fray.
What can come between two best friends?

Time has passed since Kenny Rabbit's last adventure with his best friend, the legendary dragon Grahame, and a lot has changed in the sleepy village of Roundbrook.

For starters, Kenny has a whole litter of baby sisters. His friends are at different schools and Sir George is off adventuring.

At least Kenny still has his very best friend, Grahame. That's before Dante arrives. Dante is a legendary manticore and an old friend of Grahame's. Old friends spend a lot of time catching up. And that catching up does not involve Kenny.

But there's a Witch to defeat, a pal to rescue, and a mysterious book to unlock. And those are quests for best friends, not old friends. Right?
---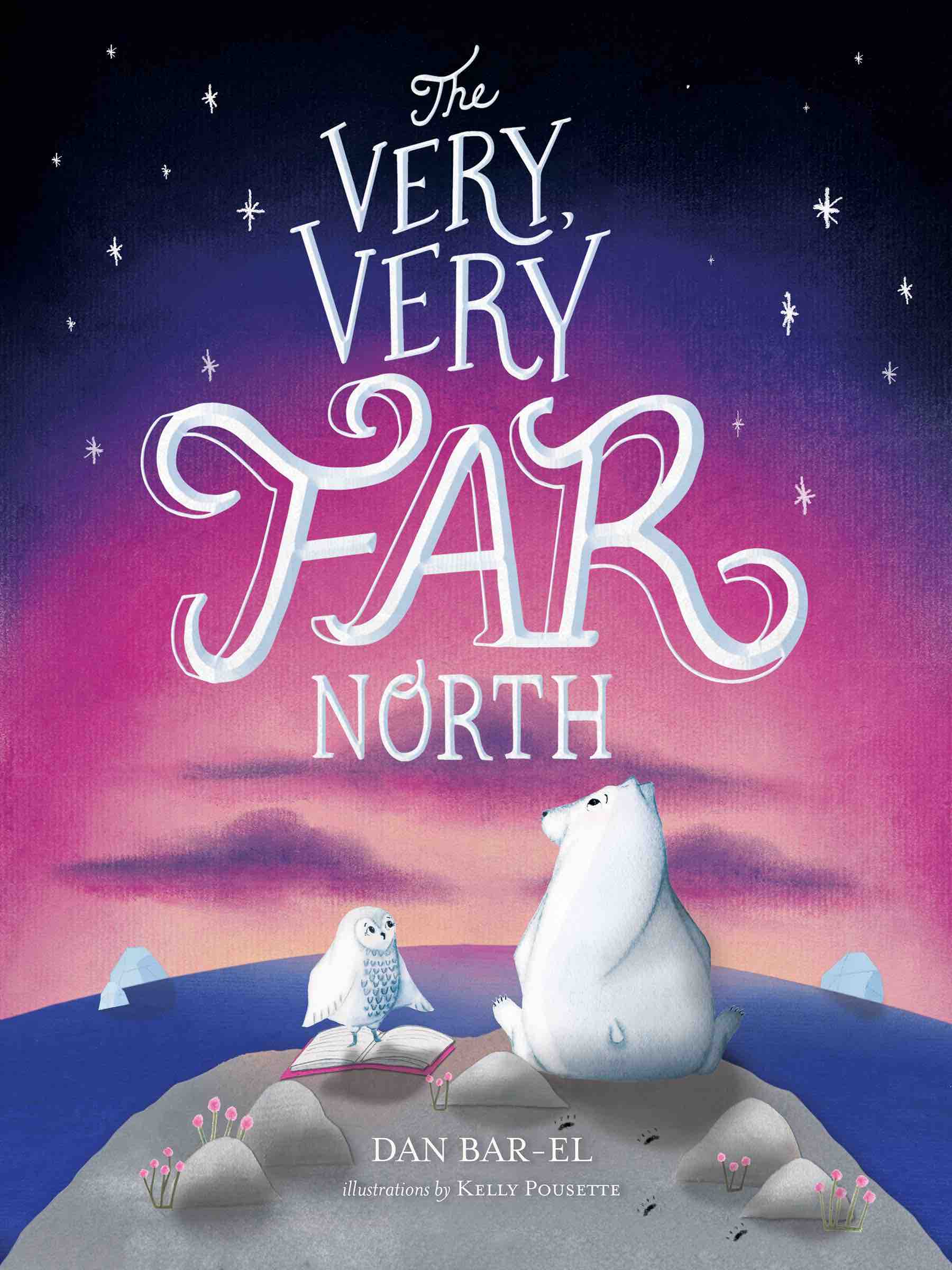 The Very, Very Far North
In the Very, Very Far North, past the Cold, Cold Ocean and just below the hill that looks like a baby whale, you'll find Duane and his friends.

Duane is a sweet and curious young bear who makes friends with everyone he meets—whether they're bossy, like Major Puff the puffin, or a bit vain, like Handsome the musk ox, or very, very shy, like Boo the caribou. For these arctic friends, every day is a new adventure!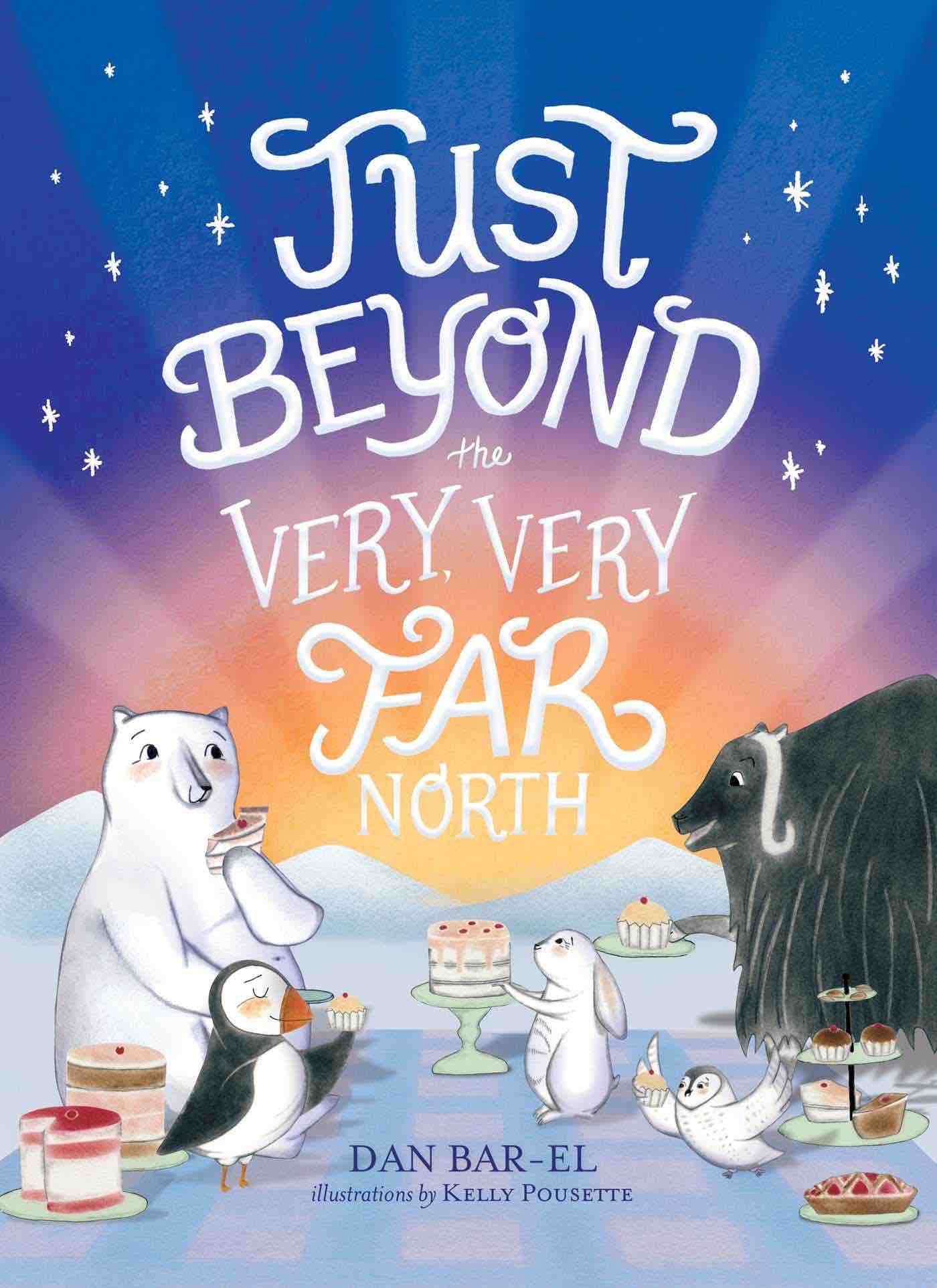 Just Beyond The Very Very Far North
Past the place where icebergs shiver, you will find the Very, Very Far North, where Duane and his friends are sure to make you feel right at home. You might like to share a delicious Snow Delight with warmhearted Duane. While you're slurping away, if C.C. suddenly asks you where you've come from, it's not because she's nosy; she is simply gathering scientific data. If Handsome, the musk ox, pays a visit, a quick hair combing is highly recommended. Should you notice a quiet caribou grazing nearby, well, that's just Boo's way of saying hello.

And if a less-than-friendly visitor arrives to sneak, shove, and shake things up, Duane and the others might discover that life isn't always as peaceful as mid-late-afternoon nap. Fortunately, they know that change is as much a part of life as picnics and Tuesdays and cozy stories shared among friends.
---
SAUCY, by Cynthia Kadohata and Marianna Raskin, Atheneum/Caitlyn Dlouhy Books; Illustrated edition, Sept. 29, 2020, Hardcover, $17.99 (ages 8-12)
Being a quadruplet can make it hard to stand out from the crowd. Becca's three brothers all have something that makes them…them. Bailey has his music and dancing, Jammer plays hockey, and K.C. thinks they're all living in a simulation and doesn't see the point of doing much of anything. Becca is the only one with nothing to make her special.

But when she finds a tiny, sick piglet on the side of the road, Becca knows this is it. This is her thing. She names the piglet Saucy and between her own pleading and Saucy's sweet, pink face, Becca convinces her family to take her in. Soon, Saucy is as big a part of the family as anyone else–and getting bigger. With each pound Saucy gains, the more capable she becomes of destroying the house and landing Becca in trouble.

Some tough decisions need to be made about Becca's pet, and her search for solutions brings to light exactly where Saucy came from. Turns out, there are a lot more scared piglets out there, and saving them may take Becca and her brothers finally doing something together.
---
Celebrate the legacy of the bestselling and iconic Are You There God? It's Me, Margaret with this special edition, featuring a deluxe faux-leather embossed cover.

Margaret Simon, almost twelve, likes long hair, tuna fish, the smell of rain, and things that are pink. She's just moved from New York City to Farbook, New Jersey, and is anxious to fit in with her new friends—Nancy, Gretchen, and Janie. When they form a secret club to talk about private subjects like boys, bras, and getting their first periods, Margaret is happy to belong.

But none of them can believe Margaret doesn't have religion, and that she isn't going to the Y or the Jewish Community Center. What they don't know is Margaret has her own very special relationship with God. She can talk to God about everything—family, friends, even Moose Freed, her secret crush.
---
WISHES AND WELLINGTONS, by Julie Berry, Sourcebooks Young Readers, Oct. 13, 2020, Hardcover, $16.99 (ages 8 and up)
Maeve Merritt chafes at the rigid rules at her London boarding school for "Upright Young Ladies." When punishment forces her to sort through the trash, she finds a sardine tin that houses a foul-tempered djinni with no intention of submitting to a schoolgirl as his master.

Soon an orphan boy from the charitable home next door, a mysterious tall man in ginger whiskers, a disgruntled school worker, and a take-no-prisoners business tycoon are in hot pursuit of Maeve and her magical discovery. It'll take all of her quick thinking and sass to set matters right. Maeve Merritt is one feisty heroine you won't soon forget. 
Wishes and Wellingtons is one of the most delightful adventures I've read this year. In it, Julie Berry has created a world where finding a djinni makes perfect sense. That comes down to two things — characters and settings.
Maeve is the perfect protagonist. She has spunk. She's smart and doesn't want to be pigeonholed into society's expectations for girls and women. She wants more. And when given the chance to break free of those bonds, she takes it. Like Maeve, her friends are layered and add nuance to the novel.
Maeve's boarding school is reminiscent of that in The Little Princess, with a headmistress that would give Miss Minchin a run for her money. But it's not just the school, it's the streets of London and other places (I won't say where as to not spoil the story) that make this such a fulfilling read.
Wishes and Wellingtons is the first book in a planned series that is well worth your time. It's a fast-paced read that's full of mystery and adventure.
Return to Top
---
AGES 9 AND UP
NEVERTELL, by Katharine Orton, Walker Books US, April 14, 2020, Hardcover, $18.99 (ages 9-12)
Twelve-year-old Lina has never known freedom. Born in a Stalinist labor camp, she has spent her life under guard. There, hunger and cruelty are the norm. So when given the chance to escape, Lina takes it. She knows if she can reach her grandmother in Moscow, then everything will work out.
With the help of her best friend, Bogdan, Lina make their way into the frigid land. They haven't gone very far, though, before catching the eye of a vengeful witch. The witch is somehow drawn to Lina and won't let her go without a fight.
With the witch on her tail, Lina will have to dig deep if she and Bogdan are to survive.
Nevertell is an engrossing read that is unlike any tale I've come across. While there are moments reminiscent of The Snow Queen, it diverges so much that the two are not truly comparable.
Author Katharine Orton is a skilled scene builder, transporting readers to the barren Siberian landscape. You feel the cold, you hear the howling wolves, you struggle to see through the mist.
Nevertell is a fairly fast-moving novel that has an air of a ghost story mixed with magical realism.
---
THE MULBERRY TREE, by Allison Rushby, Candlewick, July 14, 2020, Hardcover, $19.99 (ages 9-12)
Ten-year-old Immy and her family have run away from their storm cloud of problems to a tiny village in Cambridgeshire, England, where her depressed physician father can take a sabbatical and get back on his feet.

Luckily, they find an adorable thatched cottage to begin a new life in. But their new home comes with one downside: in the backyard, there is an ancient, dark, and fierce-looking mulberry tree that has ceased bearing any fruit. There's a legend that the towering tree steals away girls who live in the cottage on the eve of their 11th birthday, and villagers even cross the street when they pass by the house. Of course, Immy thinks this is all ridiculous. But then she starts to hear a strange song in her head…
The Mulberry Tree is a goosebumps-inducing mystery that middle-graders will love. Author Allison Rushby does an excellent job of setting the tone, not only with the supernatural elements, but also with the very realistic ones. Her treatment of parental depression grounds the book, giving it a focus everyone can relate to.
---
Paul Acampora's Danny Constantino's First (And Maybe Last?) Date centers around Danny Constantino who asks his old friend to his local school dance and homecoming parade.
Sort of.
See, Natalie Flores Griffin is a Hollywood movie star, and it's Danny's friend's sister who asks for Danny.
Much to everyone's surprise — especially Danny's — Natalie says yes.
Soon Danny's "love life" is at the center of social media. Natalie is Cuper Cove's hometown hero, and everyone wants a piece of her, including Danny's mom, who wants to use Natalie as free publicity for her mayoral campaign.
Danny's got his work cut out for him … if only he can figure out what he wants.
Danny Constantino's First (And Maybe Last?) Date is a breath of fresh air. It's bright. It's funny. It's fast-paced. It's just the kind of book to get you out of Pandemic Funk No. 326.
Danny and his friends practically jump off the page. Their quirky personalities combine to make a friend mashup one can only dream of.
---
Having a world-traversing archaeologist dad means 12-year-old Lola Benko is used to moving around and not putting down roots anywhere. But every day and every hunt for something hidden is an adventure, and no matter what, she and her dad are an unbeatable team.

Then her father disappears. The official story is that he was caught in a flash flood, but Lola's research shows the day in question was perfectly pleasant. And it will take more than empty reassurances from suspect strangers for Lola to give up on her dad. She has a feeling his disappearance has to do with a mythical stone he was studying—a stone so powerful, it could control the world. But in the wrong hands, it could end it, too…

With the help of some new friends at her school, it's up to Lola to go on the most important hunt of her life.
Lola Benko, Treasure Hunter is such an enjoyable read. Beth McMullen's characters, especially Lola, are well-developed and a joy to follow. Their capers are just the right mix of danger, adventure, mystery and humor.
What I appreciated the most, though, was McMullen's ability to make something that should be implausible seem perfectly normal. Even as an adult, I didn't question the plot, I just ran with it. It was a blast.
This is the first book in a planned series, and I can't wait to read more of Lola's adventures.
---
Orphan Seren Rhys is on her way to a new life at the remote country mansion of Plas-y Fran when she is given a package by a stranger late at night in an empty train station. The package contains a crotchety, mechanical talking crow, which Seren reluctantly brings to her new home. But when she gets there, the happy Christmas she had hoped for turns out to be an illusion — the young son of the house, Tomos, has been missing for almost a year, rumored to have been taken by the fairies. With the Crow's reluctant help and a little winter magic, Seren sets off on a perilous journey to bring Tomos home. 
The Clockwork Crow is exactly the kind of book I needed to read when I read it. There's a magic that reminds of The Secret Garden while being original unto itself. The setting is such that you never question why certain things happen. And the setting itself is immersive. I was standing outside at the freezing train station and I could smell the mustiness of the all-but-abandoned Plas-y Fran.
Most importantly, author Catherine Fisher doesn't spell everything out. She leaves room for imagination to fill the gaps. Allowing the reader to take charge isn't always easy, but The Clockwork Crow is better for it.
---
Barbara Dee's My Life in the Fish Tank follows 12-year-old Zinnia (Zinny for short). When Zinny's brother Gabriel gets in a car accident at college, the whole family is set on edge. Gabriel didn't just get in an accident. Things haven't been right in a long time, and Zinny's beloved older brother is diagnosed with a mental illness.
In a flash, the entire Manning family's world is turned upside down. Zinny's parents want Zinny, her 16-year-old sister, Scarlett, and her 8-year-old brother, Aiden, to keep Gabriel's bipolar disorder "private."
That means Zinny is suddenly keeping secrets from her two best friends, her teachers, her classmates, everyone. Zinny can't even talk about it in Lunch Club, a group run by the school guidance counselor, where she's supposed to feel free to say anything.
If not for her school science class, Zinny would have nothing to look forward to. She's got a cool teacher and cool class experiments, and she's got a chance at spot in a marine biology camp over the summer. But how can Zinny move forward if her family is still stuck in one place?
Despite taking on a heavy topic, Barabara Dee has managed to lace My Life in a Fish Tank with light and hope. Humor is sprinkled throughout and there are strong adult and teen/tween supporting characters that flesh out the story.
My Life in a Fish Tank is a book many readers can relate to and one that will help others who have not directly been impacted by mental illness to understand what their friends might be going through.
Return to Top
---
AGES 10 AND UP
PARKED, by Danielle Svetcov , Dial Books, Feb. 4, 2020, Hardcover, $17.99 (ages 10-14)
Jeanne Ann spends her life in between the covers of books. When not at school, Jeanne Ann is at the library, which is more of a home than her actual home. That all changes when her chef mom packs them up and moves them across the country. Now, Jeanne Ann finds herself living inside an orange van on the streets of San Francisco.
Cal is an artist. But like many artists, he's misunderstood. When he gets in trouble for a statement piece of artwork, his mom decides he needs some "adjustments." When Jeanne Ann's van parks across the street from his humongous street, Cal decides he's just the person to save her.
As the two form an unlikely friendship, a bunch of eccentric characters simultaneously thwart and raise them up.
Parked is honest, raw and uplifting. At 400 pages, it's a longer middle grade novel that's more suited to older, more mature middle readers and young adults. That said, the book just flows. I did not want to put it down, and continued to think about it for days after completion.
---
PRAIRIE LOTUS, by Linda Sue Park , Clarion Books, March 3, 2020, Hardcover, $16.99 (ages 10-12)
It's the 1880s, and Hanna and her father have just arrived in LaForge, a railroad town in Dakota Territory. They hope to set up their own shop selling dress goods. They had a shop before, when Mama was alive. Hanna dreams of becoming a dressmaker like her mother, but it won't be easy here, in a small town full of white settlers.
Hanna is half Asian. Papa's white, but Mama was Chinese. Mama and Papa loved each other fiercely, but even in California a mixed marriage was looked down upon. Now, Hanna's in America's heartland where racial animosity toward Asians and Native Americans is almost 100 percent.
Prairie Lotus follows Hanna as she adjusts to her new surroundings and pushes the townsfolk adjust their prejudices.
Told from Hanna's perspective, Prairie Lotus immediately sucks you in. Instead of the white perspective, you get that of a girl who sees much of herself mirrored in the eyes of the Native Americans she encounters.
Park is an excellent storyteller. Her descriptions of LaForge, schooling and dressmaking in particular are vivid and engrossing. Reading her book is almost like walking into real-life scenes. Her writing is clear and honest.
---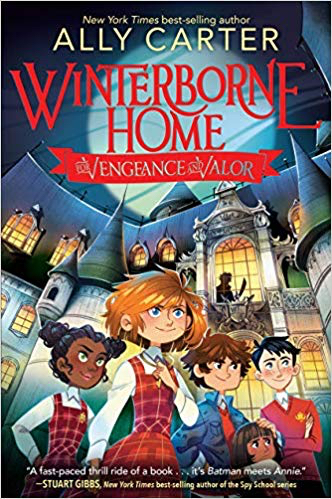 WINTERBORNE HOME FOR VENGEANCE AND VALOR, by Ally Carter, HMH Books for Young Readers, March 3, 2020, $16.99 (ages 10-12)
April had absolutely no intention of becoming the only person who knows that Gabriel Winterborne, the missing-and-presumed-dead billionaire, is actually living in the basement of Winterborne House, sharpening his swords and looking for vengeance.

Now it's up to April to keep him alive. But there's only so much a twelve-year-old girl can do, so April must turn to the other orphans for help. Together, they'll have to unravel the riddle of a missing heir and a creepy legend, and find a secret key, before the only home they've ever known is lost to them forever.
If you've ever read any of Ally Carter's books, then you already have an inkling on how Winterborne Home for Vengeance and Valor is going to play out. Carter's writing is cinematic, making you feel as if you are crawling through a fire or stepping on glass with April. It's like you're watching things unfold directly in front of your eyes while you're simultaneously reading them on the page.
The best part of Winterborne Home for Vengeance and Valor, though, is Ally's characters. April and the other orphans are all intriguing and really offer something for all kinds of readers. The interplay between children and adults is also a highlight. Here, it's less about telling someone what to do and more about them living up to their potential.
Winterborne Home for Vengeance and Valor is a fast-paced novel with plenty of twists and a doozy of a finale that will have you binge reading for sure. The end is satisfying but leaves room for more books in this world.
---
GOLD RUSH GIRL, by Avi, Candlewick, March 10, 2020, Hardcover, $17.99 (ages 10-14)
The last thing Victoria (Tory) Blaisdell wants is to become a lady. When her father decides to make his fortune mining for gold in California, Tory decides she's going to join him no matter what. Tory stows away on the ship, revealing herself only when it's too late to send her back.
Tory, Jacob and their father are more than a little surprised by what awaits them in San Francisco. It's dank, muddy and full of wild and dangerous men. Despite the chaos, Tory's father decides to leave his children behind. With him gone, Tory flourishes. She finally has the freedom she's yearned for.
At least she thinks so. But then, Jacob is kidnapped. Tory and her friends begin a dangerous search for him in Rotten Row, a part of San Francisco Bay crowded with hundreds of abandoned ships. It's a risky business that could be deadly for Jacob, Tory and their friends.
There's something about Avi's writing that draws you in. Even though there's a formality to speech, and the story is set in the past, there's a familiarity, an almost rhythm that takes hold.
Gold Rush Girl bridges the gap between middle grade and young adult. With the suggested age range of 10-14, it offers a nice middle ground free from tween/teen romance and fantastical literature. It's a bold adventure that sits well in Avi's canon.
---
Sixth graders Sara and Elizabeth could not be more different. Sara is at a new school that is completely unlike the small Islamic school she used to attend. Elizabeth has her own problems: her British mum has been struggling with depression. The girls meet in an after-school South Asian cooking class, which Elizabeth takes because her mom has stopped cooking, and which Sara, who hates to cook, is forced to attend because her mother is the teacher. The girls form a shaky alliance that gradually deepens, and they make plans to create the most amazing, mouth-watering cross-cultural dish together and win a spot on a local food show. They make good cooking partners . . . but can they learn to trust each other enough to become true friends?
A Place at the Table is written in alternating voices, giving readers an up-close look at Sara and Elizabeth's home lives as well as their emotions. Sara is an artist. She's clever, but keeps her head down. Elizabeth is a Dr. Who fan who's learning life isn't always what it seems.
While A Place at the Table is, on its face, a book about cooking, there's a lot of other things to unpack. In other words — real life. Racism, financial woes, adult depression and changing friendships are all addressed in realistic ways. This could end up being schmaltzy, but under the authors' adept hands, it instead feels grounded and accessible for the intended audience.
---
THE BARREN GROUNDS, by David A. Robertson, Puffin Canada, Sept. 8, 2020, Hardcover, $17.99 (ages 10 and up)
Morgan and Eli, two Indigenous children forced away from their families and communities, are brought together in a foster home in Winnipeg, Manitoba. They each feel disconnected, from their culture and each other, and struggle to fit in at school and at their new home — until they find a secret place, walled off in an unfinished attic bedroom. A portal opens to another reality, Askí, bringing them onto frozen, barren grounds, where they meet Ochek (Fisher). The only hunter supporting his starving community, Misewa, Ochek welcomes the human children, teaching them traditional ways to survive. But as the need for food becomes desperate, they embark on a dangerous mission. Accompanied by Arik, a sassy Squirrel they catch stealing from the trapline, they try to save Misewa before the icy grip of winter freezes everything — including them.
At first, The Barren Grounds calls to mind Narnia with children traveling from the real world into a magical land covered in snow. There are walking, talking animals who live in houses. There's an evil villain whose actions have left the land in permanent winter.
But The Barren Grounds is more than that. The book is built on traditional Indigenous stories of the sky and constellations, and it is so much better for it. As a white reader, I was fascinated by the traditions, I empathized with white foster parents who are trying their hardest and still not "getting it," and my heart ached for Morgan and Eli. I can't speak to whether it embodies truths of Indigenous peoples, however, author David A. Robertson is a member of the Norway House Cree Nation, and I trust he knows his stuff.
The Barren Grounds is the first book in a planned series, and I look forward to where Robertson takes readers next.
---
In a peaceful Carthya, Jaron leads as the Ascendant King with Imogen beside him — but the peace he fought so long for is not destined to last.

On a routine sea voyage, Jaron's ship is brutally attacked, and he is taken hostage. The mysterious captors and their leader, Jane Strick, accuse Jaron of unthinkable acts. They are also in possession of some shocking items — including the crown and sword that belonged to Jaron's older brother, Darius. The items unearth a past Jaron thought he had put behind him.

Though it seems impossible, Jaron must consider: Could Darius be alive? And what does Strick want from Jaron? Against his will, Jaron will be pulled back into a fight for the throne — and a battle to save his kingdom.
If you're new to Nielsen's work, you should start at the beginning of the series (The False Prince). If you're a returning fan, a reread wouldn't hurt, but isn't imperative. This is a strong series that will appeal to readers across the board.
Return to Top