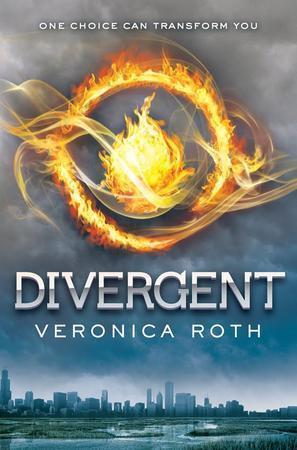 "DIVERGENT," by Veronica Roth, Katherine Tegen Books, May 3, 2011, $17.99 (young adult)
With the success of Suzanne Collins' The Hunger Games trilogy, Ally Condie's "Matched" and Beth Rhevis' "Across the Universe," it's fairly safe to say that dystopian is the IT thing right now.
As with the Twilight series and vampires, there are now more dystopian novels out there than most readers know what to do with. And in keeping with that pattern, many of them are just bad knock-offs.
It's for that reason, one can't help but cautiously approach new reads. But there is no need for caution with Veronica Roth's "Divergent." It's exciting from beginning to end, and you won't want to put it down until you're finished.
Beatrice Prior lives in future Chicago, where society has been divided into factions based on five specific virtues — Candor (the honest), Abnegation (the selfless), Dauntless (the brave), Amity (the peaceful) and Erudite (the intelligent).
Once a year 16-year-olds are administered an aptitude test, telling them which faction they best fit into. But the teens aren't forced to go the way of the test, they can chose another faction if they want.
Beatrice was raised in Abnegation. It's where she always planned to live out her life, but her test results leave her more confused than assured at her future. And when the time comes to choose, her decision surprises everyone, including herself.
But making a choice doesn't guarantee a faction spot. There's a highly competitive initiation Beatrice has got to get through, and she's definitely the underdog. Renaming herself Tris, Beatrice sets out to find a place where she belongs. Tris desperately wants friends and to be accepted, but she must remain true to herself, too.
It's been a couple of months since I was last swept away with a novel like "Divergent." Sure, I've liked a lot of books and even loved some others, but there's nothing like being so engrossed with a book that you'd rather read than do anything else. In fact the only thing that made me put it down during my marathon read, was the arrival of two new bookcases for my office. Once they were in place, however, it was right back to "Divergent."
There's a driving force behind Veronica Roth's writing that's hard to explain. It's like she grabs you by the collar and pulls you along, daring you to defy her editorial choices.
In Tris, readers will find a strong young woman who, like many girls her age, is trying to find her place in the world. All she knows is what her parents have taught her and what she's been able to observe. Now, at 16, she's learning to make her own life decisions and the consequences that come with them.
"Divergent" is Veronica's debut novel, but you'd never know that by reading this thriller. Her well-thought-out work comes off as seasoned and spectacular.
© 2011 – 2013, Cracking the Cover. All rights reserved. Unless otherwise noted, all books — digital and physical — have been provided for free by publishers in exchange for honest and unbiased reviews. All thoughts and opinions are those of the reviewer.