BECOMING BLUE, by Ellen Tarlow and Julien Chung, Beach Lane Books, Aug. 30, 2022, Hardcover, $18.99 (ages 1-8)
Blue dreams of becoming Red only to find out how great it is to be himself in Ellen Tarlow's thoughtful new picture book Becoming Blue.
Blue wants to be Red. Red is exciting and funny and fascinating. She gets to fight fires and swing from trees and tell cars to STOP. But it turns out trying to be Red isn't as fun, or as easy, as Blue thought it would be. What might happen if instead of trying to be like Red, Blue tried to just be Blue? —Synopsis provided by Beach Lane Books
Becoming Blue is the classic "the grass is always greener" scenario. And while kids may not understand the grass idiom, the color presentation is easily accessible.
Author Ellen Tarlow's simple and effective text makes complicated feelings clear. Young readers will immediately identify with Blue's journey as he discovers and comes to appreciate his own value.
Tarlow's text creates the perfect framework for Julien's bold illustrations. Her skill at creating emotion with sparse illustrations is to be commended.
This is the type of picture book that will need no explanation but will open the door to more conversation. It brings emotional intelligence to the forefront without losing the fun and wonder. It's exactly the type of book I would have read with my daughter when she was younger.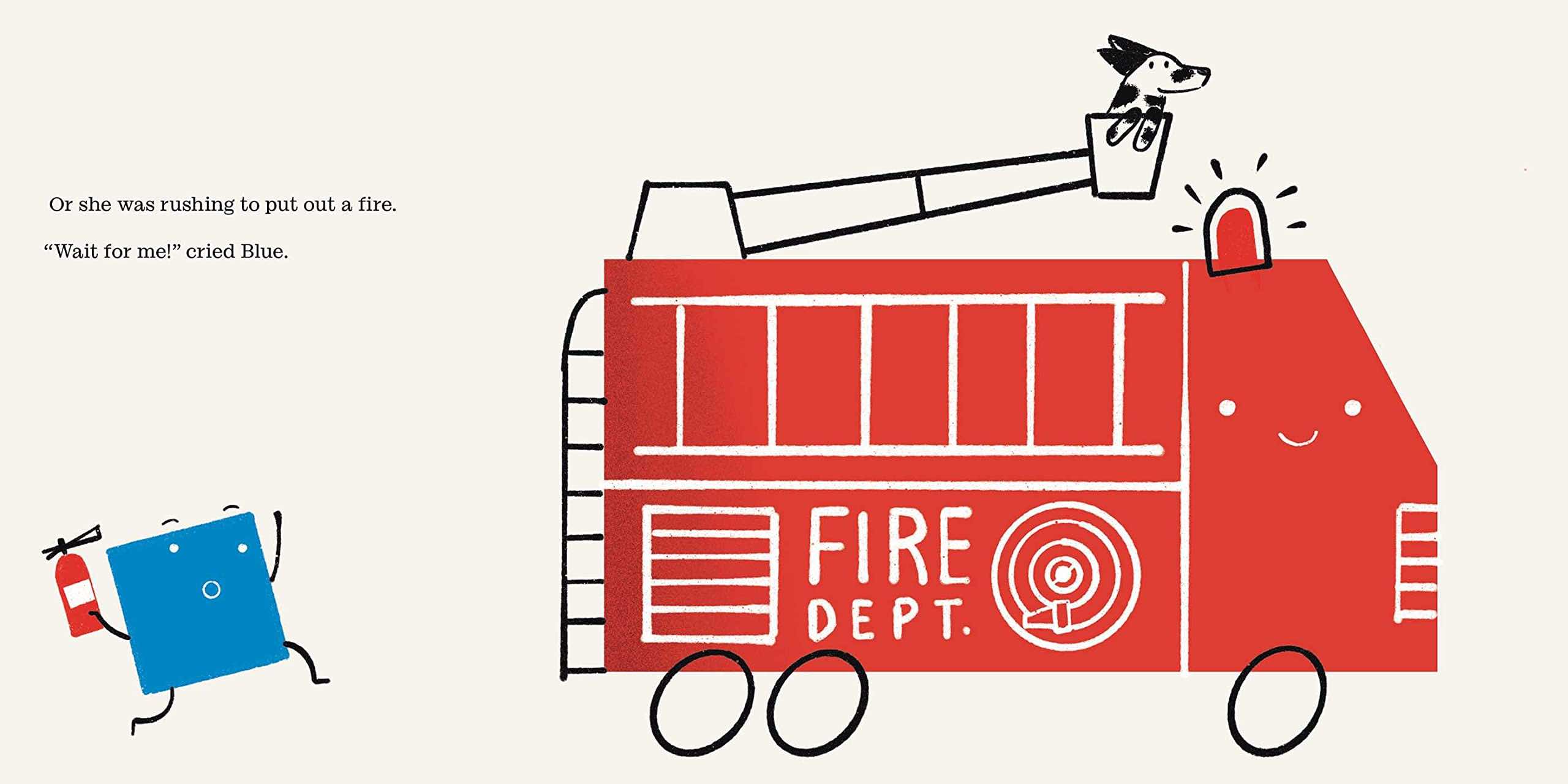 Copyright © 2022 Cracking the Cover. Unless otherwise noted, all books — digital and physical — have been provided by publishers in exchange for honest and unbiased reviews. All thoughts and opinions are those of the reviewer.