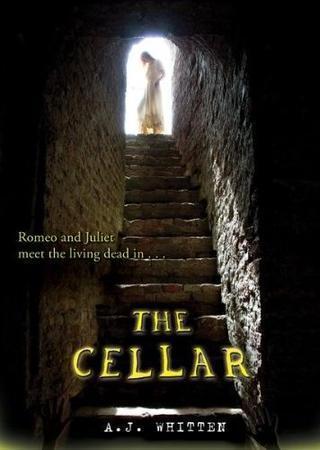 "THE CELLAR," by A. J. Whitten, Graphia, May 2, 2011, $8.99 (young adult)
If you're looking for a campy, fun and somewhat nonsensical read this summer; "The Cellar" fits the bill. Call it a modern take on "Romeo and Juliet" with a splash — or a downpour — of zombies thrown in for good measure.
Meredith's family hasn't been the same since her dad was killed in a car accident. It seems that everyone is just limping along. That is until the house next door gets rented out, and Adrien moves in.
From the moment she sees Adrien, Meredith is suspicious. There's something not right about him, a little too smooth.
But Meredith seems to be just about the only person around who isn't captivated by Adrien. Everyone, including her sister, Heather, is awed by the guy. It seems he can do no wrong, and he's not to bad to look at either — wearing sunglasses all the time and an attitude as smooth as silk.
Heather feels alive when she's around Adrien. And when the two are cast as the leads in the school production of "Romeo and Juliet" Heather feels like it's fate. To Meredith, it's the complete opposite. Something's not right, and what exactly is Adrien hiding in his cellar? Meredith has to move quickly or her sister could end up dead.
Anyone with a queasy stomach should take care when reading "The Cellar," as there are some rather gross moments with zombies partaking of their favorite treats — humans.
The writing style is different as well, with the author jumping between first and third person and focusing on different points of view. It's confusing at first, but once the reader realizes what's going on, it becomes easier, though never completely natural.
It's hard to know if the author of "The Cellar" intended it to be taken seriously or not. But there are parts where readers will find themselves lifting their eyebrows or even chuckling aloud. The zombie element never becomes truly believable and that's where the humor comes in. That's not to say "The Cellar" isn't good — it's fairly harmless — but readers should take a light-hearted approach.