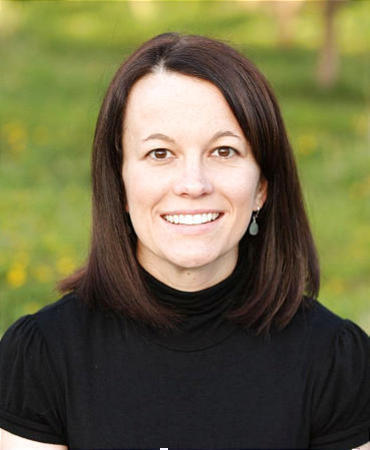 "Words of the past often inform the future," says Ally Condie. "For example, we as a culture discover ourselves in plays by Shakespeare over and over again."
"I think the idea of finding words that have had historical meaning and then giving them your own meaning is something that is intrinsic to our experience as readers and human beings."
Words of the past are something Ally has thought a lot about in recent years. They play a large role in her books "Matched" and its sequel, "Crossed," which comes out Nov. 1. The two books and a third yet-to-be-named novel make up the Matched trilogy.
At the center of this dystopian tale is Cassia, a young woman who is faced with a choice she never thought she would have. For as long as Cassia can remember, the Society has made the right choices for her — what to eat, what music to listen to, who to marry. So when she's "matched" to Xander, her best friend, she has no reason to question their motives. That is until Ky's face flashes on her screen when she plays Xander's profile. The Society tells Cassia is a glitch, but she can't let it go.
In "Crossed," Cassia follows her heart and leaves the Society behind. It's a hard decision and could mean never seeing her family or Xander again. But Cassia can't imagine never seeing Ky, either, and she journeys to the Outer Provinces to find him.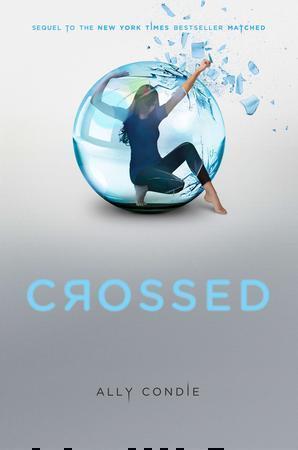 "Crossed" takes place in a landscape much different from the one introduced in "Matched." Gone is the Society's imposed order. Nature and wilderness become the backdrop for Ky's story.
"I've always said that the minute I typed the words "Outer Provinces" I knew what they looked like: southern Utah, where I grew up hiking and exploring the different canyons, streams, etc.," Ally told Cracking the Cover. "This landscape was in some ways very easy to write because it's the landscape of my childhood. But, in other ways, it was a little bit tricky, because I wanted so much to get it right."
Ally says she always knew the second book would be set in the Outer Provinces and that Ky would be the perfect guide for that terrain. "It's his place, where he truly belongs. Even more importantly, I also knew that this book was Ky's story. Just as Cassia had an evolution in 'Matched' and emerged a very different person, Ky experiences a true journey in 'Crossed.'"
Cassia's growth as an individual has been fun for Ally to write, and now that she's changed, Ally said Cassia's character has come more easily. "Before, she was a bit naive and innocent, and now her eyes are open, which is fun to write."
It usually takes Ally about a year and a half to write her books, and it was the same with "Crossed." "The process has gotten smoother in that I know my writing process quite well by now — 'Crossed' is my seventh published novel — but every book is its own journey to write, and so in some ways I'm learning every time."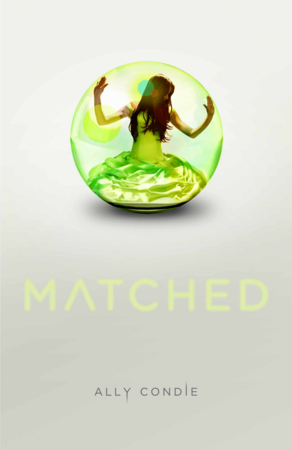 This time around, Ally says making the sure the characters stories came together in the right way became both a challenge and a highlight — eventually. "This story mattered so much to me that it made it difficult to feel like I could ever get it right, but very rewarding when my editor and I finally said, 'Yes. This is it,'" Ally said.
Ally says her trilogy is shaping up to be the way she imagined it from the beginning. There have been a few surprises, yes, but the overall arc has held true. And though there was no outline to work from, Ally had "hundreds of pages of notes" that she took while writing the first two books to use while writing the third, which, except for fine-tuning, copyediting, etc., is all down on paper.
A life outside Matched seems far off for Ally right now. She has thought beyond it, but she's still pretty firmly entrenched in Cassia's world. And her fans are just fine with that. "Matched" was a New York Times best-seller and "Crossed" appears poised to do the same.
Just the same, Ally says she's no superstar. Her family is used to her writing, and she's used to fitting it in around naptime, bedtime and waking up early. The biggest difference has been travel, which never happened with her other books. Ally has turned down bigger trips abroad and her parents have helped with watching the kids when she's traveled to closer destinations. In addition to that, Ally says her publisher has been very understanding with her choices. "I'm very lucky," she said.
*Ally took a lot of time and care to answer Cracking the Cover's questions. Read a complete transcript of her interview. Also, read Cracking the Cover's reviews of "Crossed" and "Matched" and learn more about the story behind "Matched."

**Ally has a number of events planned during the month of November. Visit her events page for more information.