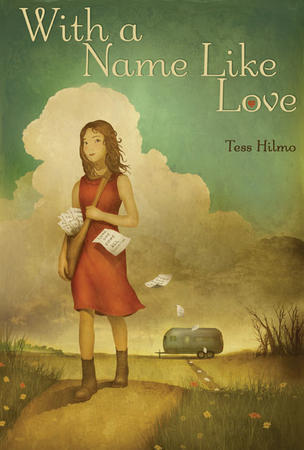 "WITH A NAME LIKE LOVE," by Tess Hilmo, Farrar, Straus and Giroux, Sept. 27, 2011, $16.99 (ages 9-12)
Set in the 1950s, "With a Name Like Love" is the story of Ollie Love, the oldest daughter of the Reverend Everlasting Love, a traveling preacher.
When their family arrives in the Southern town of Binder for a three-day revival, no one expects anything to be different than other towns they've visited before. But on the first day in town, Ollie meets Jimmy Koppel, whose mother is in jail for murdering his father.
Ollie takes a liking to Jimmy and wants to help him, but isn't sure at first how. Jimmy says his mother is innocent, but proving that may be difficult. Everyone in town believes she did it, and the overall feeling for Jimmy's family is none to positive. Ollie's one hope is to convince her father to stay and help, but even he has his limits when it comes to making miracles.
"With a Name Like Love" is one of those magical novels you read as a child and continue to read as an adult.
There's something comforting about Tess Hilmo's prose as she introduces the world to Ollie and her family — you almost feel as if you already know them. And even though murder is part of the plot, there's a quiet grace that soothes the edges.
The book has a spiritual tone to it without being "religious." Nothing is forced on the reader. Inspirational tones are part of the characters' makeup and never feel out of place or pushy.
This is a tale of faith, misperceptions, misguidance and learning to accept the truth. It's quiet and simple on the surface, but full of depth and understanding the further you make your way in. "With a Name Like Love" is simply a book that you won't want to miss.
*Learn more about the story behind "With a Name Like Love" in Cracking the Cover's interview with Tess.
**Enter to win a copy of "With a Name Like Love."