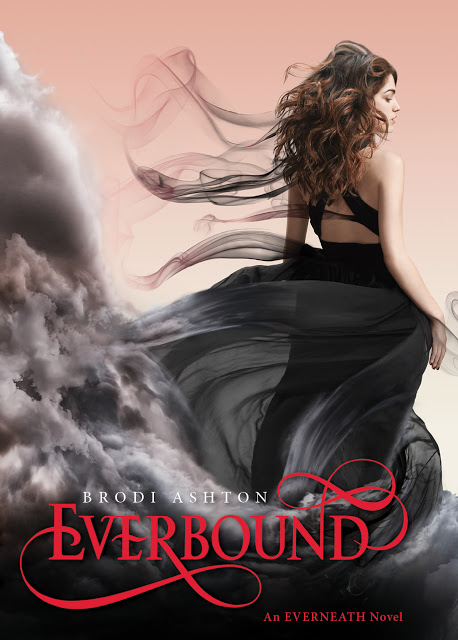 "Everbound," by Brodi Ashton, Balzer + Bray, Jan. 22, 2013, Hardcover, $17.99 (young adult)
In 2012, author Brodi Ashton introduced readers to the Everneath, a land where immortal beings feed off the souls, particularly the emotions, of those who willingly give them away.
Nikki Beckett was one of those people who made that choice, but she survives the feed and is given the chance to return to her old life for six months to tie up loose ends. Returning is harder than Nikki thought, saying goodbye is complicated, and Jack, the love of Nikki's life isn't willing to let go. Cole, the immortal boy who took Nikki into the Everneath in the first place wants her back, but Jack won't go for that taking Nikki's place instead.
"Everbound" opens two months after Jack takes Nikki's place. Each night Nikki dreams of Jack, who is becoming more lost and confused with each visit. Nikki knows she's me kind of tether, helping Jack remember his old life. But she also knows time is running out. Jack won't make it as long as she did, and there's only one way to save him. Nikki's got to come get him.
Nikki won't be able to do it alone. She needs the help of someone who knows the Everneath well, someone like Cole. Cole has his own agenda, though, and Nikki isn't sure she can trust him. But then she can't afford to not trust him either.
Like its predecessor, "Everbound" is a romance. The difference this time around is Nikki isn't lost, she isn't trying to find herself. This time, she knows what she wants and she's willing to do whatever it takes to accomplish that.
In all honesty, Nikki becomes a much more interesting character in "Everbound" than she was in "Everneath." I like that there's more fight in her character. She feels more layered as she thinks outside of her own life.
There's also more to the landscape of "Everbound." Yes, Nikki still lives in Park City, and scenes do take place in local hotspots, but the major action takes place in the Everneath, a new land straight from Brodi's imagination.
Brodi's writing continues to be clean and tight. Her storyline and story cape have expanded, but she never lets it get out of control. "Everbound" feels fresh and well-developed, proving Brodi has done a good job avoiding the "sophomore slump" so many other authors seem to get mired in.
*Read Cracking the Cover's interview with Brodi Ashton.
© 2013, Cracking the Cover. All rights reserved.