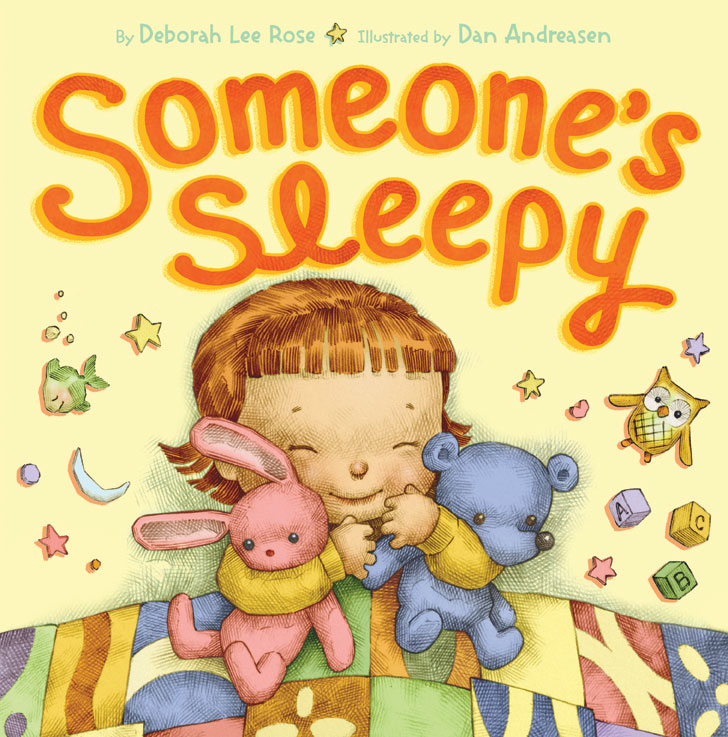 "SOMEONE'S SLEEPY," by Deborah Lee Rose and Dan Andreasen, Abrams, May 7, 2013, Hardcover, $16.95 (ages 3-6)
Children love to look at other children. Toddlers yell "Baby" when they see one in the store. Infants examine each other's faces. That's why I recommend "Someone's Sleepy," by Deborah Lee Rose, for children under age 3 (the publisher's suggested age).
In this rhyming picture book, a mother readies her child for bed. Their nighttime ritual includes bathtime, brushing teeth, hugs, and a storybook read aloud. Once tucked under the covers with stuffed animals, the child is lulled to sleep, watched over by her night-light and puppy friend.*
Dan Andreasen's illustrations of a young girl are simple and easily recognizable. My almost-6-month-old daughter loves to stare at the girl's button nose and smiling face. Rose's rhythmic text is the perfect accompaniment. I enjoy reading this one aloud in a quiet voice, getting quieter and slower as we approach the end and bedtime. "Someone's Sleepy" reinforces nighttime routines in a fun, gentle way.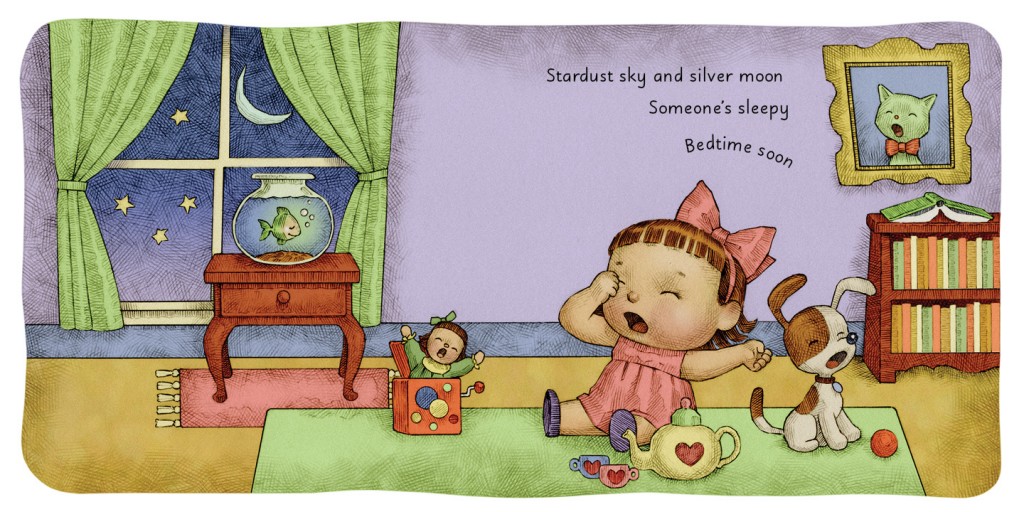 *Synopsis provided by Abrams Books for Young Readers
Editor's note: The above post differs from Cracking the Cover's regular review format. Learn more.
© 2014 – 2017, Cracking the Cover. All rights reserved.