Each year, Cracking the Cover compiles a list of books that make great gifts. The following are middle-grade books published in 2016. Included are a few books not yet reviewed on Cracking the Cover that have garnered strong reviews from notable sources. In those cases, summaries and short reviews are differentiated by a star* and appropriately credited. All other synopses and reviews are written by Jessica.
AGES 8 AND UP
"IF THE MAGIC FITS," by Susan Maupin Schmid, Random House Books for Young Readers, Oct. 25, 2016, Hardcover, $16.99 (ages 8-12)
Darling Dimple was raised in a castle, but she's not a princess. Darling is a scrubber in the castle's kitchen, scouring pots and pans used to prepare elaborate meals for the real princess, Mariposa. When Darling gets "promoted" to under-presser, her life instantly changes. Suddenly, Darling becomes an upstairs girl, at times only steps away from the princess herself. But even that can't compare with the closet that houses 100 dresses forgotten by time. No one seems to know how special the closet and dresses really are. Those dresses need trying on, and Darling's just the person to do it. Each dress transforms the wearer into someone different, and Darling can't wait to try them all out. But wearing the dresses comes with great responsibility, and Darling's about to learn how strong she really is.
"If the Magic Fits" is along the same vein as Jessica Day George's "Tuesdays at the Castle." It's light, exciting and full of magic. Darling is a character you want to root for, and the dresses and their personalities are just as intriguing. I love that "If the Magic Fits" is a princess book without being a "princess book." Darling is inquisitive and smart but not without her flaws. "If the Magic Fits" is a good choice for readers who want to go beyond the glitz and glamour. Though the book comes to a satisfying conclusion, I'm happy to share that a sequel is in the works and should be out summer/fall 2017.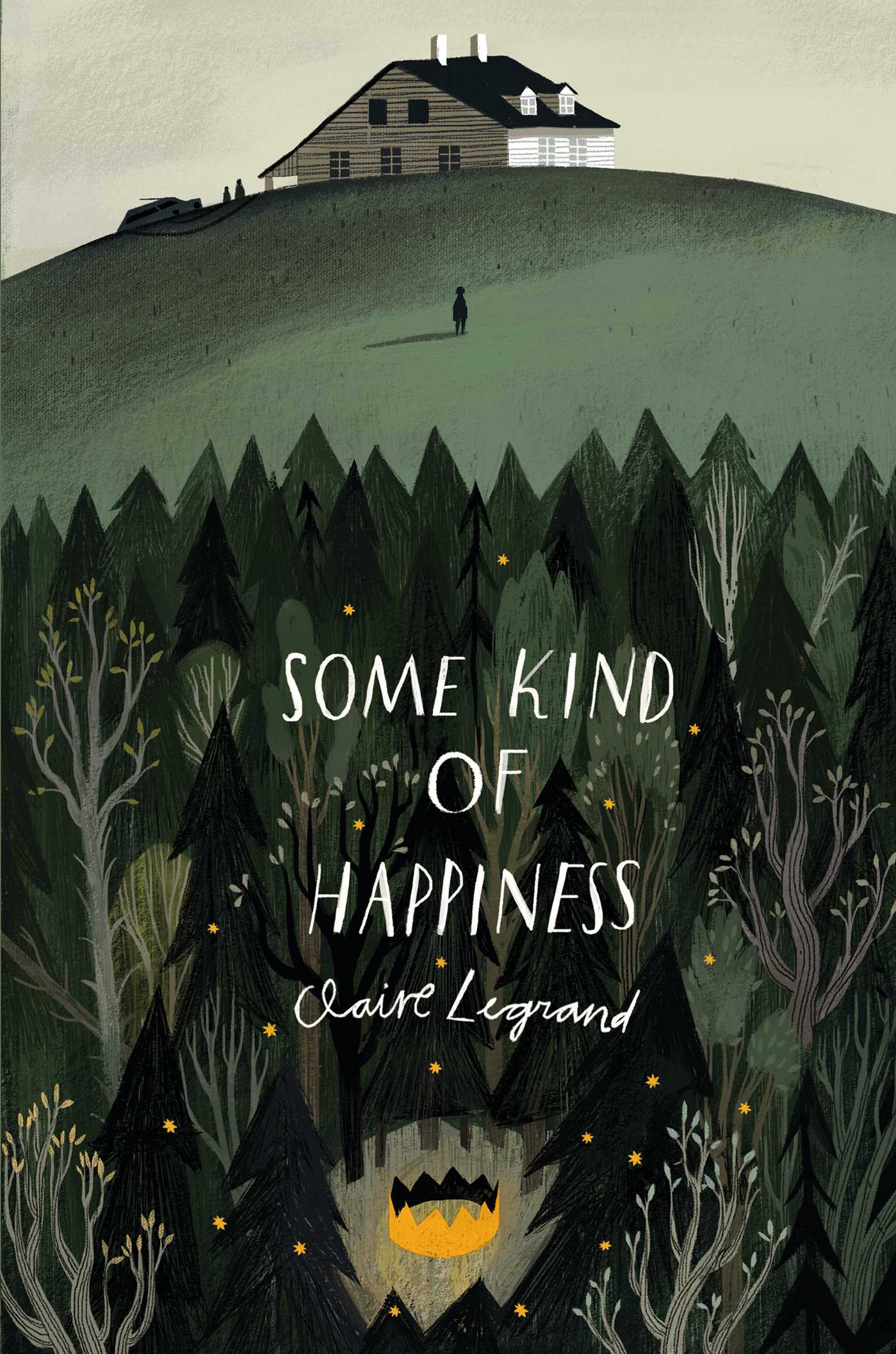 "SOME KIND OF HAPPINESS," by Claire Legrand, Simon & Schuster Books for Young Readers, May 17, 2016, Hardcover, $16.99 (ages 8 and up)
Finley Hart has never met her grandparents. She doesn't know why, and up until recently has been fine with it. Fine with it until she suddenly finds herself shipped off to their house for the summer. Finley's parents are having problems, though they pretend like they're not. Somehow sending her away is supposed to help with things. Even before the announcement of her impending trip, Finley regularly experienced "blue days" where life feels overwhelming, and it's hard to even get out of bed. The only thing that does help Finley is Everwood, the forest kingdom that exists in the pages of her notebook. For Finley, Everwood has always been real, but when she discovers the woods behind her grandparents' home, she realizes that Everwood physically exists. Everwood takes on new characteristics and holds more mysteries than Finley ever imagined, including a family she isn't allowed to talk to, trees covered in ash and a house made of bones.
There's a magic to "Some Kind of Happiness" that goes beyond Everwood. The magic comes in Claire Legrand's writing. There's a comforting familiarity to her prose. Finley is immediately likeable and relatable. Of particular note is Legrand's treatment of Finley's depression. Legrand's presentation here is profound and deeply moving. Her courage in writing about such a topic for young readers is commendable. "Some Kind of Happiness" is an exquisite novel of growth, friendship and the power of love.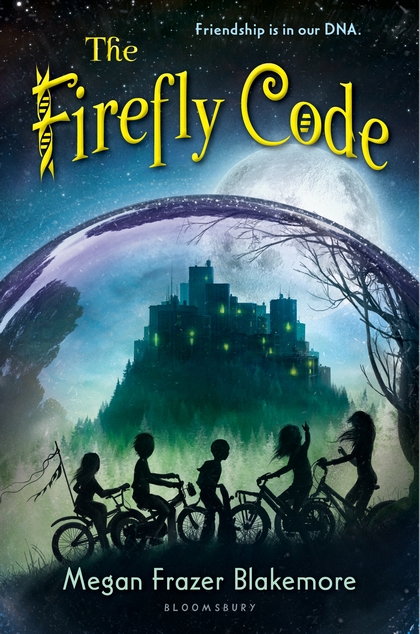 "THE FIREFLY CODE," by Megan Frazer Blakemore, Bloomsbury USA Childrens, May 3, 2016, Hardcover, $16.99 (ages 8 and up)
Mori and her friends live in the utopian community of Old Harmonie where physical enhancements and dampening of characteristics are the norm. The children believe in the ideals on which the community was founded and are looking forward to becoming contributing members as they grow older. There's never been a reason to question the status quo — at least, not until Ilana moves into the empty home in their cul-de-sac. Ilana is almost too perfect, and she doesn't seem to always understand the social norms. When Mori and her friends learn the truth about Ilana, it turns their world upside down. Now the kids of Firefly Lane can't help but question everything.
"The Firefly Code" is dystopian writing at its best — the futuristic elements feel organic within the scope of Blakemore's story. But it's the relationships she cultivates that really make this story shine — her exploration of friendship is both heartbreaking and heartwarming. I recommend "Firefly Code" along with any other books by Blakemore who clearly understands her audience well beyond many of her contemporaries.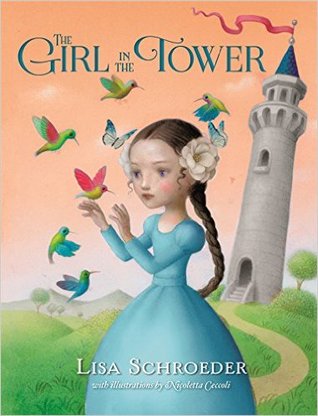 "THE GIRL IN THE TOWER," by Lisa Schroeder and Nicoletta Ceccoli, Henry Holt and Co. (BYR), March 29, 2016, Hardcover, $16.99 (ages 8-12)
Once upon a time there was a beautiful little girl with long, dark hair who lived in a tower. The tower was not special — even though it was part of a castle — save for housing Violet and her mother. Shortly after Violet's birth, the evil Queen Bogdana locked mother and daughter in the tower, waiting for the day Violet would be old enough to bring the queen her greatest wish — beauty. A unexpected visit from the queen comes as Violet nears her 11th birthday. Bogdana will adopt Violet and train her to become a real princess. But there's a catch — Violet must say goodbye to her mother forever and give up hope of ever finding her father. It's up to Violet to make things right, and time is running out.
"The Girl in the Tower" is a charming little fairy tale. It's the story of a clever little girl whose imagination knows no bounds. How refreshing to come upon a middle-grade fairy tale in which the main character isn't a princess and doesn't want to be one. Family is what's most important to her, and she's willing to fight for it. Author Lisa Schroeder's prose has an airiness to it that compliments Violet's disposition, making this tale much lighter than some of its other fairy tale counterparts. What makes "The Girl in the Tower" even more special is the accompanying illustrations by Nicoletta Ceccoli. Her whimsical touch adds just the right amount of quirkiness and love.
Once upon a time, there was a woman named Scheherazade. Each night, she would tell her husband stories. Sometimes those stories were stories within stories, creating three layers of storytelling. These are the "Tales From the Arabian Nights." Though not all of the many stories are included, this book features the of Aladdin, Sinbad the Sailor, and Al Baba and the Forty Thieves.
I've always been attracted to folklore from all over the world. There's so much history beyond the United States. "Tales from the Arabian Nights" includes stories from the area extending from North Africa to South Asia — including Mesopotamia, Persia and India, and the later Muslim cultures of Egypt and Syria. This is the type of book I loved as a young reader and continue to enjoy as an adult. The illustrations are stylized almost mosaic feel to them with vibrant colors and bold lines and patterns. The condensed stories are accessible and exciting, unified by Scheherazade's thread throughout.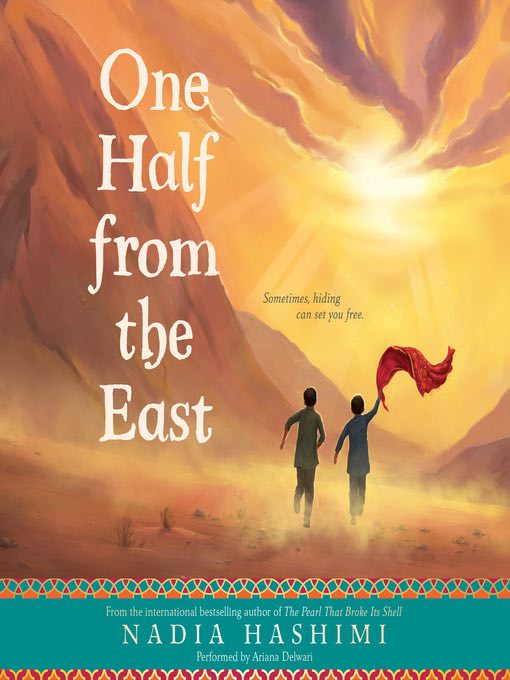 *"ONE HALF FROM THE EAST," by Nadia Hashimi, HarperCollins, Sept. 6, 2016, Hardcover, $16.99 (ages 8-12)
Obayda's family is in need of some good fortune, and her aunt has an idea to bring the family luck—dress Obayda, the youngest of four sisters, as a boy, a bacha posh. Life in this in-between place is confusing, but once Obayda meets another bacha posh, everything changes. Their transformation won't last forever, though—unless the two best friends can figure out a way to make it stick and make their newfound freedoms endure. —Synopsis provided by HarperCollins
"This is an excellent title that will offer students a window into life in Afghanistan and open interesting, age-appropriate conversations about gender expectations and roles in different countries." –Karen Yingling, Blendon Middle School, Westerville, OH; School Library Journal starred review
*"THE EVIL WIZARD SMALLBONE, by Delia Sherman, Candlewick, Sept. 13, 2016, Hardcover, $17.99 (ages 8-12)
When twelve-year-old Nick runs away from his uncle's in the middle of a blizzard, he stumbles onto a very opinionated bookstore. He also meets its guardian, the self-proclaimed Evil Wizard Smallbone, who calls Nick his apprentice and won't let him leave, but won't teach him magic, either. It's a good thing the bookstore takes Nick's magical education in hand, because Smallbone's nemesis—the Evil Wizard Fidelou—and his pack of shape-shifting bikers are howling at the borders. Smallbone might call himself evil, but compared to Fidelou, he's practically a puppy. And he can't handle Fidelou alone. —Synopsis provided by Candlewick
"Themes that include the importance of self-confidence and self-knowledge, as well as the power of appearances and of reading, should resonate with a broad range of readers." —Publishers Weekly review
Following the attack on Pearl Harbor, the US entered World War II in December 1941 with only 44 Naval submarines — many of them dating from the 1920s. With the Pacific battleship fleet decimated after Pearl Harbor, it was up to the feisty and heroic sailors aboard the US submarines to stop the Japanese invasion across the Pacific. Including breakouts highlighting submarine life and unsung African-American and female war heroes, award-winning author Deborah Hopkinson uses first-person accounts, archival materials, official Naval documents, and photographs to bring the voices and exploits of these brave service members to life. —Synopsis provided by Scholastic Press
"Readers wait anxiously alongside crew members amid silence and dangerous heat and oxygen levels as the submariners narrowly escape enemy detection or brace for depth charge explosions that rattle bones, fray nerves, and signal possible death. … With a fascinating blend of submarine mechanics and tales of courage, readers will dive in deep." —Angela Leeper, Booklist starred review
---
AGES 9 AND UP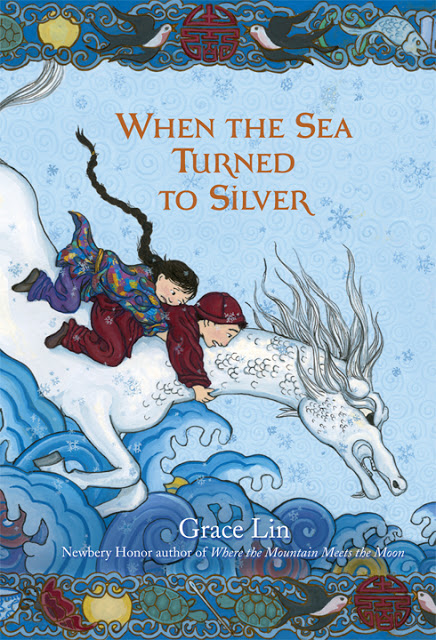 "WHEN THE SEA TURNED TO SILVER," by Grace Lin, Little, Brown Books for Young Readers, Oct. 4, 2016, Hardcover, $18.99 (ages 9-12)
Pinmei has spent her entire life with her grandmother on the side of a mountain; their existence peaceful and filled with stories. That all changes when the Emperor's soldiers break into their home and kidnaps the storyteller. Pinmei could just stay on the mountain and eke out a living, but that's not Pinmei. Pinmei is her grandmother's granddaughter and sets out to save the storyteller. But first she must find the Luminous Stone That Lights the Night. With the help of her friend Yishan, Pinmei discovers the line between fact and fiction is much blurrier than she first thought.
"When the Sea Turned to Silver" is a beautiful novel. Not only are Lin's illustrations intricate and beautifully rendered, her prose is, too. When I reviewed "Where the Mountain Meets the Moon, I mentioned the charm in its simplicity. The same can be said for Lin's newest novel. Only I would add that "When the Sea Turned to Silver" has added layers that make the novel even more exciting. "When the Sea Turned to Silver" is not your typical middle-grade novel, and that might throw some readers off. I hope those readers will give it a chance, because it's well-worth reading. The book has a timeless quality to it that should appeal to readers of all ages.
"FURTHERMORE," by Tahereh Mafi, Dutton Books for Young Readers, Aug. 30, 2016, Hardcover, $17.99 (ages 9 and up)
Twelve-year-old Alice Alexis Queensmeadow lives in a land of magic where people eat flowers and the sun rains. Ferenwood is a land built on color, so it is strange that Alice has none. Alice's a disappointment to everyone, everyone except Oliver. He needs her talent to help him save Alice's father. Alice's father disappeared three years ago. He left with nothing but a ruler and never came back. Alice would do anything to get him back, and so she agrees to join Oliver on his quest to Furthermore. Furthermore is a land of myths and legends that turn out to be more truth than tale. Alice must put her trust in Oliver whose own magical ability is based in lies and deceit if she's going to save her father and make it through Furthermore in one piece.
"Furthermore" is unlike any book I've ever read. This makes every turn of the page exciting and unexpected, but it also means it takes a while to acquaint yourself with a new world.
Author Tahereh Mafi is fully in control. She gently eases you into her creation with a slow and steady pace that picks up naturally as the story moves forward. Her prose is lyrical and deliberate, requiring you follow her stride rather than taking things at your own speed. In "Furthermore" Tahereh Mafi has created a magical world that is enticing as it is colorful. It is a great choice for stronger middle-graders and has wide crossover appeal into young adult.
"THE SCOURGE," by Jennifer A. Nielsen, Scholastic Press, Aug. 30, 2016, Hardcover, $16.99 (ages 9 and up)
If you or your child is a fan of "Princess Academy," by Shannon Hale, then "The Scourge," by Jennifer A. Neilsen, should be added to the top of your to-be-read list.
"The Scourge" follows Ani Mells, who is known for getting into, and out of, trouble. But when she's suspected of having the Sourge, even she can't talk her way out of punishment. When people test positive for the disease, they're sent to Attic Island, a former prison turned refuge — and quarantine colony — for the ill. The Scourge is an insidious disease that quickly disposes of its victims. However, once Ani arrives on the island, she realizes no one was telling the entire story about the Scourge or the colony. There's more to the Scourge's sudden reappearance, and the medicine designed to help, may be something else in disguise.
I'm a big fan of Jennifer A. Nielsen. With "The Scourge" Jennifer's storytelling only gets better. Her prose continues to mature right beside her pacing and storytelling. In Ani we find a strong and smart young woman who may be too clever and too daring for her own good. She's flawed but likeable. I found myself thinking, "What's she going to get herself into next?" a few times. Another strength of "The Scourge" is the overall plotting. Though there are a few telling moments, I never found myself mired in predictable elements. Instead, each scene flowed from one to the next. I highly recommend "The Scourge" for boys and girls looking for adventure and fun.
"Michelangelo for Kids" is an amped up picture book/scaled-down history book, making it both inviting and interesting for readers. The subject: Michelangelo Buonarroti — known simply as Michelangelo. What "Michelangelo for Kids" does is take readers beyond the art and show them the man. The book follows Michelangelo's life from beginning to end. And it offers 21 hands-on activities that mirror Michelangelo's work across varying mediums. Among the projects are creating a frozen sculpture, building a cart, carving a soap figurine, and building a fortification.
"Michelangelo for Kids" offers a wealth of information. It's well organized and includes a glossary, key figures, and resources to explore. It is entertaining and is exactly the sort of nonfiction book I would have picked up when I was 9 or 10. Though written for children, adults will enjoy it, too. It would be a great coffee table book for art and history enthusiasts alike.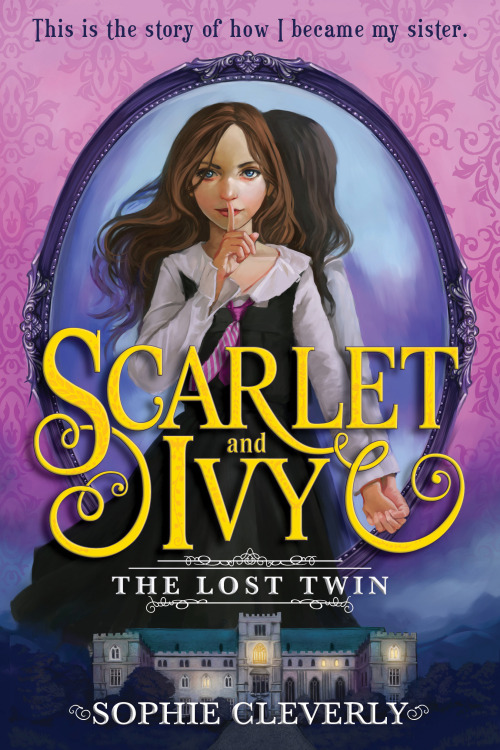 "THE LOST TWIN," by Sophie Cleverly, Sourcebooks Jabberwocky, May 3, 2016, Hardcover, $16.99 (ages 9 and up)
Ivy and Scarlet are identical twins — it's almost impossible to tell them apart — but their interests and abilities differ. So when Scarlet is accepted into the prestigious Rookwood boarding school and Ivy does not, it comes as a blow but not a total surprise. What does come as a surprise, however, is when Ivy is invited to take her sister's place after Scarlet dies. When Ivy arrives at Rookwood, she learns she hasn't earned her own spot; she's expected to become Scarlet. But why?
"The Lost Twin" is the first book in the Scarlet and Ivy series by Sophie Cleverly, which was first published in the U.K. The third book in the series is slated to come out in the U.K. in June. In "The Lost Twin" we meet Ivy who is shy and willing to stay in the background but who also has a keen intelligence and strong will of her own. Cleverly's writing is accessible and pacing is brisk. While you do have to suspend some belief for the plot to work, if you're able to, "The Lost Twin" moves along fairly well. It's a fun read for its intended audience, and I look forward to reading the next book in the series.
When twelve-year-old Prince Lev Lvov goes to live with his aunt at Falcon House, he takes his rightful place as heir to the Lvov family estate. Prince Lev dreams of becoming a hero of Russia like his great ancestors. But he'll discover that dark secrets haunt this house. Prince Lev is the only one who can set them free-will he be the hero his family needs? —Synopsis provided by Henry Hold and Co.
"The story is both simple—a ghost story—and as complex as the country it rises from, offering glimpses of Russia's unique and brutal history in its examination of the institution of serfdom, just recently abolished in Lev's time, and its exploration of the role of art as a vehicle for liberation. Middle graders unfamiliar with that history will be intrigued by the ghost story and the compelling setting." —Kirkus starred review
The day Grace is called from the slave cabins to work in the Big House, Mama makes her promise to keep her eyes down. Uncle Jim warns her to keep her thoughts tucked private in her mind or they could bring a whole lot of trouble and pain. But the more Grace sees of the heartless Master and hateful Missus, the more a rightiness voice clamors in her head-asking how come white folks can own other people, sell them on the auction block, and separate families forever. When that voice escapes without warning, it sets off a terrible chain of events that prove Uncle Jim's words true. Suddenly, Grace and her family must flee deep into the woods, where they brave deadly animals, slave patrollers, and the uncertainty of ever finding freedom. —Synopsis provided by Scholastic
"This is an ideal selection for classrooms and libraries and would incorporate easily into history and social studies curricula across a wide grade range, from upper elementary through middle school." — Shalini Miskelly, St. Benedict Catholic School, Seattle; School Library Journal starred review
---
AGES 10 AND UP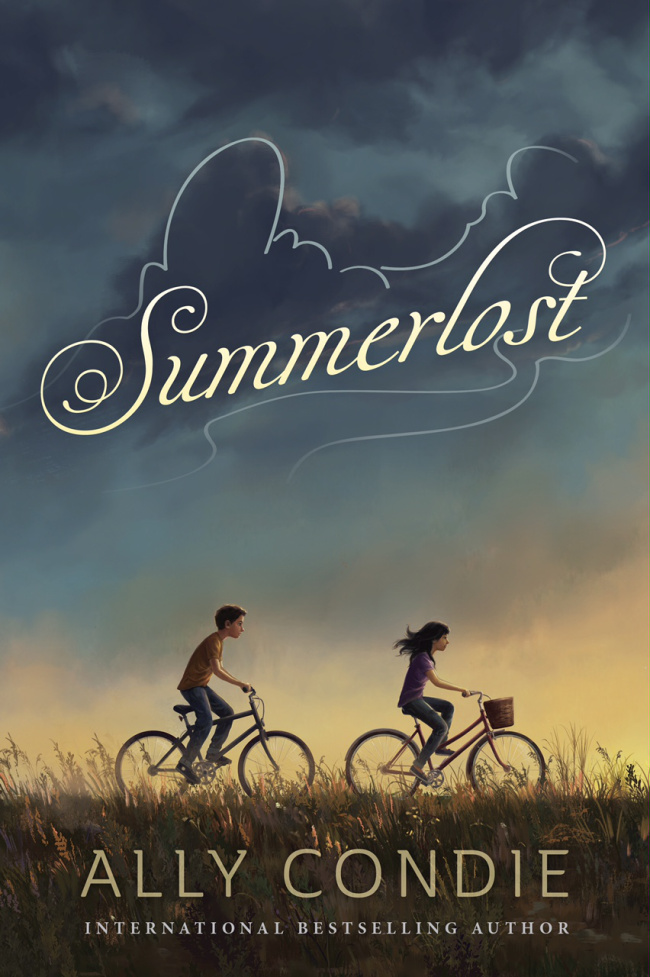 "SUMMERLOST," by Ally Condie, Dutton Books for Young Readers, March 29, 2016, Hardcover, $17.99 (ages 10 and up)
Sometimes you have to get away to find yourself.
Cedar's family has been through the ringer. Last summer, her father and brother Ben were killed in a car accident. This summer, Cedar, her mom, and little brother, Miles, are moving to the town of Iron Creek without them. Just as her family is getting settled into their new summer home, Cedar notices a boy dressed in costume riding down the street. Like clockwork, he passes every day. When Cedar can't contain her curiosity any longer, she follows him, and her life changes forever.
Ally Condie has a way of developing characters you immediately care about. It only takes a few pages and then, wham, you have to keep reading. I find that to be even more the case with "Summerlost." When we meet Cedar, her grief is still very real and very much a part of her daily life. Cedar is strong for her mother and brother, but needs the strength that only comes with true friendship. That she finds in Leo. Cedar isn't the only one who needs a friend. Leo is the odd-man-out in his own home. Cedar comes into their relationship without any outside prejudices. All this comes together to make a compelling and heartfelt novel. "Summerlost" is quiet and tender. You never feel rushed nor do you feel a lack of purpose. Ally has created a story of friendship and family that rings true whether you have experienced loss or not.
"HOUR OF THE BEES," by Lindsay Eagar, Candlewick, March 8, 2016, Hardcover, $16.99 (ages 10 and up)
"Hour of the Bees," follows 12-year-old Carol as she spends her summer on her grandfather's ranch in the middle of the New Mexico desert. As Carol helps her family prepare the property for sale, she finds herself drawn to Serge, who is slowly progressing into dementia. Serge tells Carol stories about a healing tree and bees that will bring back the rain and end a 100 years of drought. The stories almost seem real, but they couldn't be, could they?
I read "Hour of the Bees" in advance of my interview with Lindsay Eager, and I couldn't stop thinking about it. Even now, months later, I still find myself coming back to it, mostly because of the emotion it evoked. This is hands down one of my top 10 favorite books of 2016.
"ONCE WAS A TIME," by Leila Sales, Chronicle Books, April 5, 2016, Hardcover, $16.99 (ages 10 and up)
"Once Was a Time" opens in England 1940. Charlotte (Lottie) Bromley is practically connected at the hip with her best friend Kitty Mclaughlin. But when Lottie's scientist father makes a scientific discovery that the Germans — and the British — covet for themselves, Lottie is faced with an impossible choice between danger and safety. Her split-second decision has huge consequences. Lottie finds herself alone in the world, and not her world but 70 years into the future. The only thing Lottie is sure of is that somehow, some way, she must find her way back to her friend.
"Once Was a Time" is the kind of time-traveling book you want your child to read and reread over again. Rather than focusing on romance, it celebrates friendship. On top of that, the historical elements and flashes of danger add just the right amount of grounding and excitement needed to make this book really work. Leila Sales writing is fluid and accessible, and her pacing is spot-on.
Milestones of Flight takes readers soaring through the high points of American aviation: from the Wright brothers and their competitors to the military pilots who first circumnavigated the globe, from the initial space rocket to the moon walk, from the earliest manmade satellite to today's spy drones. The book also describes what inventions—such as rocket propulsion, the wind tunnel, and the silicon chip—helped move flight upward and beyond. Profusely illustrated with objects from the Smithsonian's collection, Milestones of Flight provides an inspiring look at America's contributions to aviation. The book includes a bibliography, author's note, and index. —Synopsis provided by Abrams
Books like "Milestones of Flight" are awesome because they provide a sampler for young readers, creating a jumping off point for further reading. The inclusion of period drawings and photographs make this an easy book to flip through and devour in smaller or larger segments.
*"THE DOG, RAY," by Linda Coggin, Candlewick, Nov. 1, 2016, Hardcover, $15.99 (ages 10-13)
Daisy, age twelve, has died in a car accident. She finds herself in the afterworld, which resembles nothing more than a job center. Her soul is being returned to Earth, but not as a human being—she's returning as a dog. A dog who retains Daisy's thoughts and pluck and is determined to get back to her parents and to get back home. What she doesn't expect is that life as a dog named Ray would come with such worries—and moments of jubilation—as she grows to care for others in a whole new way. —Synopsis provided by Candlewick
"Coggin's subtle narrative transitions her protagonist from dog-inhabited-by-the-soul-of-a-girl to solely-dog with exquisite grace, leading to a wholly original homecoming theme. A powerful story brought to heart-beating life by its cogent craftsmanship." —Kirkus starred review
*"THE SECRET KEEPERS," by Trenton Lee Stewart and Diana Sudyka, Little, Brown Books for Young Readers, Sept. 27, 2016, Hardcover, $18.99 (ages 10-13)
When Reuben discovers an extraordinary antique watch, he soon learns it has a secret power and his life takes an intriguing turn. At first he is thrilled with his new treasure, but as one secret leads to another, Reuben finds himself torn between his innately honest nature and the lure to be a hero. Now he is on a dangerous adventure–full of curious characters, treacherous traps, and hairsbreadth escapes–as he races to solve the mystery before it is too late. Even with fearless Penny, mighty Jack, and the wise Mrs. Genevieve on his side, can Reuben outwit and outmaneuver the sly villain called The Smoke and his devious defenders the Directions and save the city from a terrible fate? —Synopsis provided by Little, Brown Books for Young Readers
"Stewart (the Mysterious Benedict Society series) has created an exciting, fully imagined world filled with mystery and danger, where children can have real adventures without parental supervision. He doesn't shy from putting the children in true danger, both physical and moral, keeping readers on tenterhooks until the final page." — Publishers Weekly starred review