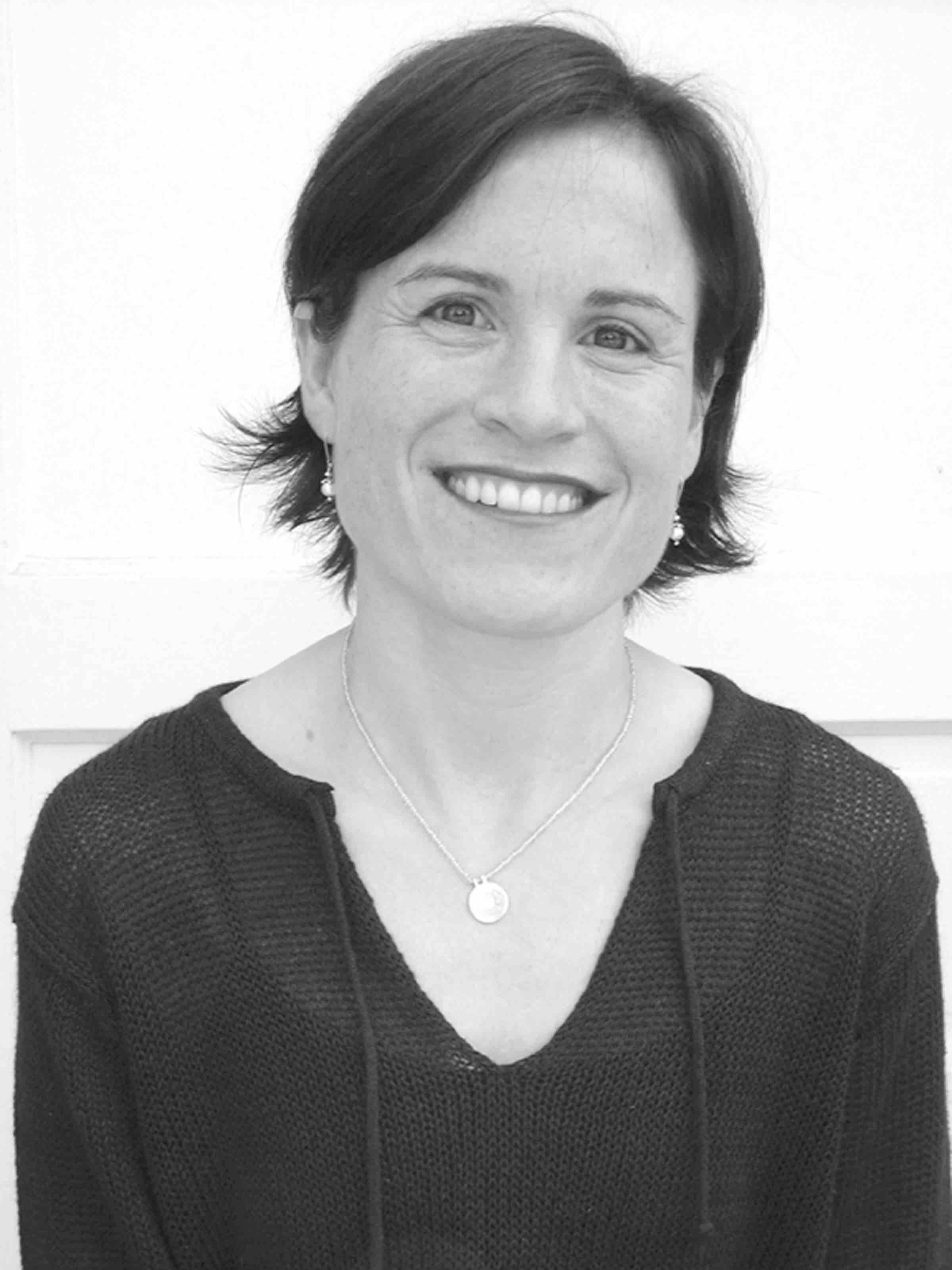 If you have a child who has recently potty trained, then you probably have heard of Leslie Patricelli, or at least will recognize her work. Leslie is the author/illustrator behind Potty, Yummy Yucky and many, many more.
Leslie is about to release her 18th book with Candlewick Press, and this book is both a departure and return to something comfortable for the author. The Rizzlerunk Club: Best Buds Under Frogs is Leslie's first middle-grade novel and it's based on her own fourth-grade experience.
At the center of Best Buds Under Frogs is Lily, who we meet as she's experiencing the worst first day of school ever. When Lily pukes on someone else's shoes, Darby comes to the rescue. Darby likes frogs and candy and oddball stuff, and soon she and Lily have formed their own club — the Rizzlerunk Club. Lily and Darby's exploits are paired with illustrations that further flesh out the story.
Best Buds Under Frogs was a dream project for Leslie who had wanted to revisit her fourth-grade year for a long time.
"For me, fourth grade was the year that I moved to a new school," Leslie told Cracking the Cover. "Because everything was new (and I threw up on the playground on the first day at my new school, and met my life-long best friend), I remembered fourth grade more vividly than other years of school."
Fourth grade was Leslie's favorite year of school. "Fourth grade is a fascinating transition year for kids, because they still have fun playing and imagining, but are starting to grow up and have more freedom at the same time."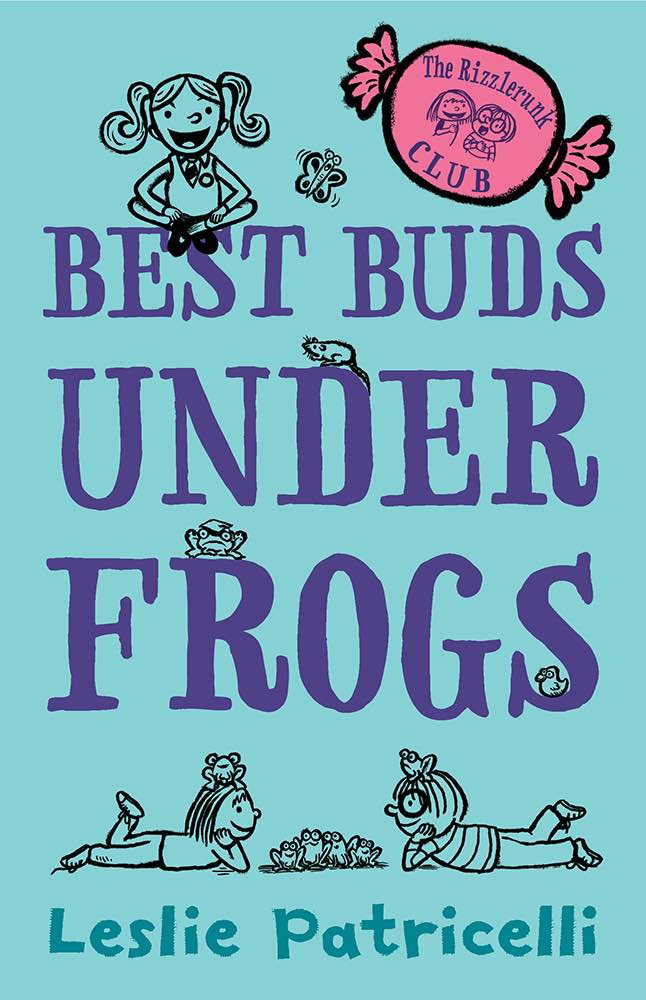 When Leslie first wrote Best Buds Under Frogs, it was a series of many of the stories she remembered from that time. And though Leslie was faithful to her own journey, her editor encouraged her to create more of an overall plot.
"At this point, I started breaking from reality to create a better story, which got the creative juices flowing!" Leslie said. "Lily is based on myself, and Darby is based on my best friend, Dianne. Ultimately, I decided to create a story about how the two best friends met. Because a story needs conflict, I decided to add Jill as Darby's old best friend who had moved away. Jill is based on another one of my best friends from grade school, Michelle. Michelle always had all sorts of not-so-good ideas! She was a perfect inspiration for Jill."
For Leslie, writing and illustrating go hand-in-hand. So it was a no-brainer for her to illustrate Best Buds Under Frogs. That did not mean, however, that creating her novel came easy.
"Creating this middle grade book was much harder for me than putting together a board book," Leslie said. "I had never written a novel before, and after doing draft after draft, I realized that I didn't really know how to create a plot! I found lots of books on writing and attempted to teach myself."
Once Leslie had an idea of how to map a plot, she was able to make an outline. Having a structure aided not only her writing but her self-editing as well. "To help give me even more structure, I decided that my manuscript couldn't be more than 30,000 words. I edited and edited until I reached my 30,000-word goal. That helped me tighten everything up. I'm looking forward to jumping into my next middle grade novel (another Rizzlerunk Club book), to see if the process goes much quicker this time. I learned a lot writing my first novel!"
While the writing was more difficult for Best Buds Under Frogs, the illustrating was much easier than creating art for picture books. "On the middle grade book, I scan sketches and finish them on the computer, on my picture books, I go one step further and paint the final art," she said. "Painting takes a long time and is a daunting job. For example, I usually do two board books at once, which adds up to about 52 individual paintings, and I am most often on a tight deadline."
Leslie is currently finishing up the art for two new board books, called Big Kid Bed and Tooth. "I grew up with a dentist dad and hygienist mom (just like Lily in Best Buds Under Frogs), so Tooth is an especially fun topic for me!" she said.  "After I send away the final art for my two board books, I will start composing the next Rizzlerunk Club book!"
---
*Learn more about Leslie Patricelli, including why she writes and illustrates and how her creative process works by reading the complete transcript of her interview with Cracking the Cover.
© 2018, Cracking the Cover. All rights reserved. Unless otherwise noted, all books — digital and physical — have been provided for free by publishers in exchange for honest and unbiased reviews. All thoughts and opinions are those of the reviewer.