By this point, most of the United States has experienced a first blush — or blast — of winter. To celebrate the change of seasons, here are some great picture books perfect for family reading.
RED SLED, by Lita Judge , Little Simon, Nov. 5, 2019, Board Book, $7.99 (ages 1-5)
Find out what happens when a cast of unlikely woodland friends discover a well-loved sled outside a cozy cabin in this wintertime classic board book.
When a bear finds a child's red sled, it decides to take it and his friends for a crazy nighttime ride. The book unfolds almost wordlessly — except for some delightful sound effects. The whimsical watercolor illustrations are delightfully expressive. This is one book the whole family will enjoy.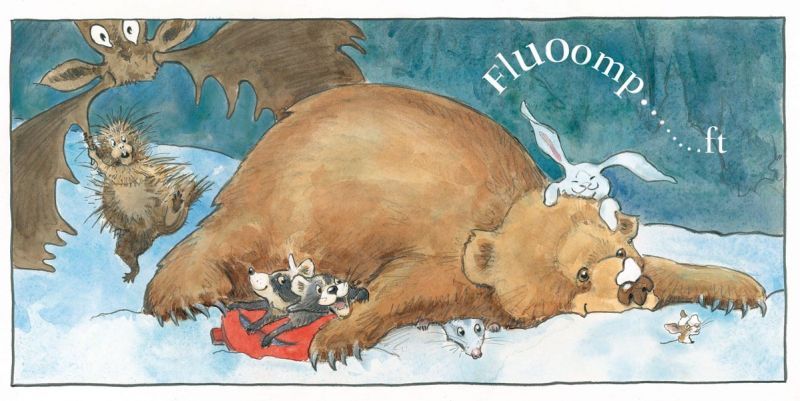 ---
THE BOY AND THE BEAR, by Sarah Massini, Nosy Crow, Nov. 5, 2019, Hardcover, $16.99 (ages 2-5)
When a lonely little boy receives an invitation to play written on a paper boat, it seems that he has finally found the best friend he's been longing for. But Bear isn't quite the playmate the boy had imagined. Bear may not know how to play games, but when he starts to build a tree house, the boy is intrigued and a magical summer begins. As autumn passes and the first winter snowflakes start to fall, the boy is left alone. Only then does he truly realize how much he misses Bear. It's a happy reunion when Bear finally returns in the spring. — Synopsis provided by Nosy Crow
Though not specifically a "winter" book, The Boy and the Bear is still a perfect wintertime read. It's a charming read that young readers will love cuddling up with.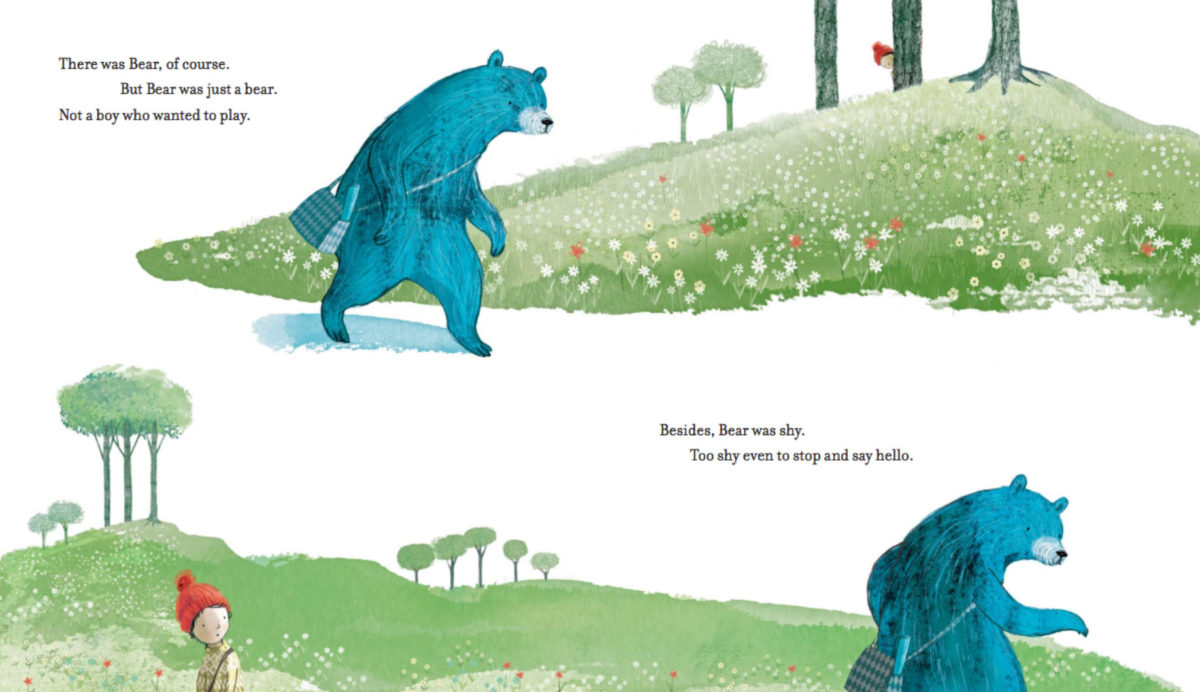 ---
SNOWY RACE, by April Jones Prince and Christine Davenier, Margaret Ferguson Books, Nov. 26, 2019, Hardcover, $18.99 (ages 3-5)
This timeless seasonal classic captures the thrill of snow and the warmth of family. In the midst of a whirling snowfall, a girl and her father pile into their big red snow plow. Through slippery streets, up winding hills, they race — clearing the snow and heading for the train station to meet a very special traveler.
Simple, rhyming text makes Snowy Race a delight to read out loud, especially for burgeoning new readers. The story plays out through beautiful paintings by illustrator Christine Davenier.
---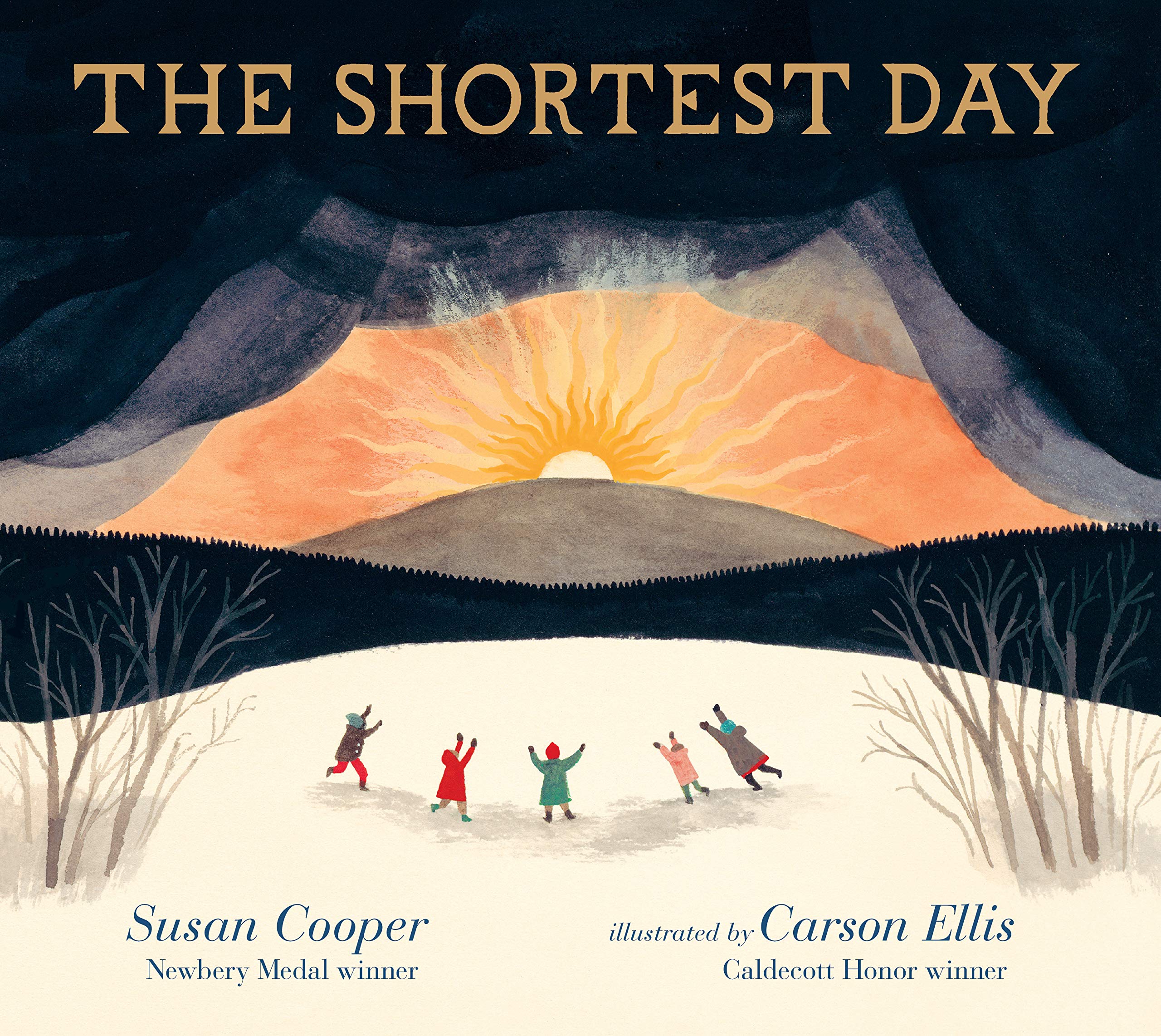 THE SHORTEST DAY, by Susan Cooper and Carson Ellis, Candlewick, Oct. 22, 2019, Hardcover, $17.99 (ages 4 and up)
As the sun set on the shortest day of the year, early people would gather to prepare for the long night ahead. They built fires and lit candles. They played music, bringing their own light to the darkness, while wondering if the sun would ever rise again. — Synopsis provided by Candlewick
Susan Cooper's poem The Shortest Day is the perfect match for Carson Ellis' lovely illustrations. The book is beautiful and will appeal to children as well as adults.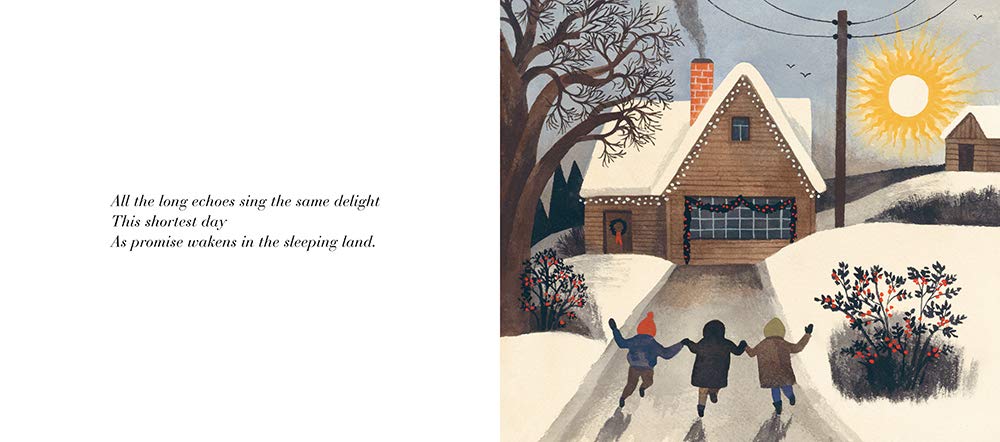 ---
SNOW LEOPARD: GHOST OF THE MOUNTAINS, by Justin Anderson and Patrick Benson, Candlewick, Oct. 8, 2019, Hardcover, $16.99 (ages 5-8)
The people who live among the high peaks of the Himalayas tell stories of a mysterious animal called the gray ghost. To see one, you'd have to be very lucky indeed. Join a zoologist in the Himalayan mountains as he searches for the elusive creature. With her pale gold and silver-gray coat painted with black rosettes, she blends so well into the boulders, it's no wonder she's thought of as a ghost of the mountains. But the fortunate few who spot her are rewarded with a sight they will never forget. — Synopsis provided by Candlewick
Written by zoologist Justin Anderson, The Snow Leopard is based on firsthand experience. Patrick Benson's detailed illustrations make readers feel as if they're in the Himalayan mountains themselves.