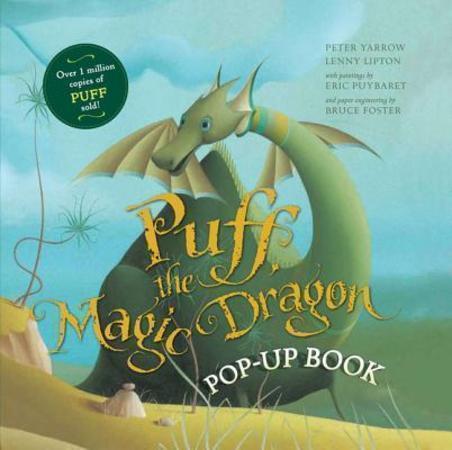 If you're anything like me, you've been holding on to returns and gift cards in hopes of avoiding the massive crowds that seemed to come out of nowhere this holiday season. You may be hoping to cash in on some new releases, and I can't blame you. But if you're still not sure what to get, there are a number of excellent choices from 2011. Among them — a slew of picture books that range from fantastical and poetic to adventuresome and educational.
"PUFF, THE MAGIC DRAGON POP-UP," by Peter Yarrow, Lenny Lipton, Bruce Foster and Eric Puybaret, Sterling Children's Books, Nov. 15, 2011, $26.95 (ages 6 and up)
Remember the song "Puff, the Magic Dragon"? The writers behind the song, Peter Yarrow and Lenny Lipton, are the authors of this book. The song comes to life with paintings by Eric Puybaret and pop-up paper engineering by Bruce Foster. Though the advanced reader copy I received was a scaled down version of the book, it is clear a lot of time and consideration went not only into the illustrations but the transformations of those illustrations into 3D art. The construction is sound and high-quality, heavy stock is used, adding weight to the intricate designs. This is a great option for anyone who has ever been in love with dragons.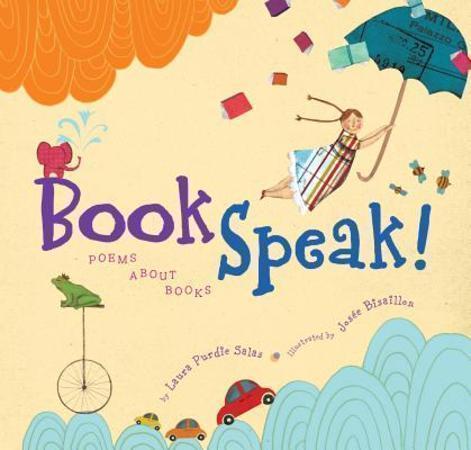 "BOOKSPEAK!: Poems About Books," by Laura Purdie Salas and Josee Bisaillon, Clarion Books, Oct. 25, 2011, $16.99 (ages 4 and up)
What's better than a book? A collection of poems about books in book form, perhaps? This group of eclectic poems celebrates the world of bookshelves and pages and the magic found therein. Readers will find themselves swept into the world of character who wants, nay needs a sequel, will learn the intricacies of an index and the fears of a hydrophobiac. A mixture of collage, drawings and digital montage come together to form charming illustrations that perfectly suit this book's needs.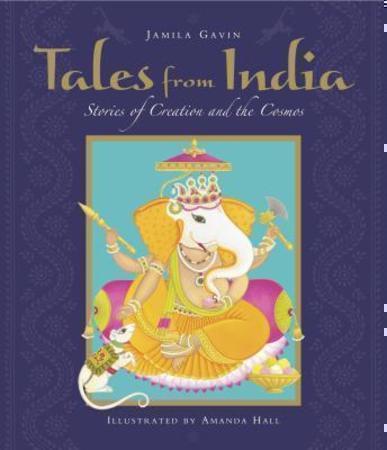 "TALES FROM INDIA," by Jamila Gavin and Amanda Hall, Candlewick Press, Sept. 13, 2011, $19.99 (ages 8 and up)
The exotic land of India has fascinated people around the world for generations upon generations. That could be in part from the classic tales stemming from the region. Here, young readers are exposed to Hindu stories of creation and the cosmos, including the birth of the gods, tales of creation and the arrival of humans. Large chunks of text accompanied by less-frequent illustrations make this a good choice for children making the transition to middle reader. The sophistication of the writing and tales also plays into its appropriateness for older children. Though this is not a typical picture book, there is still plenty of art to enjoy. The illustrations here are exquisite, capturing the feel of each tale in both full spreads and small depictions. From beginning to end, this compilation will captivate its readers.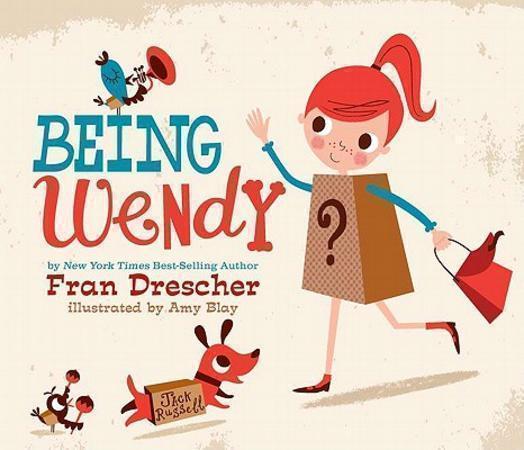 "BEING WENDY," by Fran Drescher and Amy Blay, Grosset & Dunlap, Nov. 14, 2011, $17.99 (ages 3-5)
In the town of Boxville all the people fit comfortably into the boxes they wear — everyone that is except Wendy. Instead of a label, all Wendy's box has a question mark. She doesn't want to be labeled and she doesn't want to wear a boring box. The only solution — to take off her box and deal with the consequences. "Being Wendy" celebrates the unique qualities each person has and it opens up a world of possibilities to young readers. Bold, retro-style illustrations and a simple color palate help drive this message home.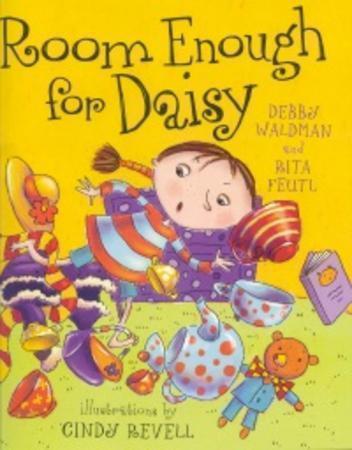 "ROOM ENOUGH FOR DAISY," by Debby Waldman, Rita Feutl and Cindy Revell, Orca Books, Oct. 1, 2011, $19.95 (ages 4 and up)
Daisy is running out of room. Her toys are taking up too much space, and with her birthday just three weeks away, she needs a place for her presents. Her mom has an idea and brings a box of items Daisy hasn't played with in a long time. The box, her mom says, will help make her room bigger, but it doesn't, the room keeps getting smaller. By the morning of her birthday, Daisy is covered in bruises from bumping into everything and ready to fill up her special box with things to donate. Along with Daisy, children will learn the value of simple objects and the joy of sharing with others. Fun, bright illustrations help carry the point home.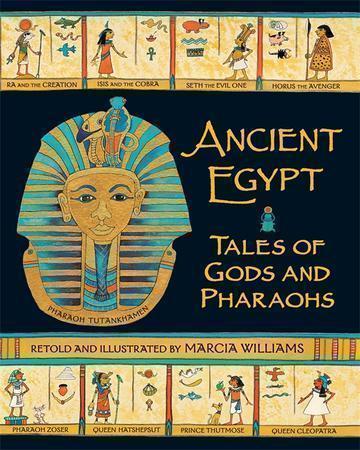 "ANCIENT EGYPT: Tales of Gods and Pharaohs," by Marcia Williams, Candlewick Press, Sept. 13, 2011, $16.99 (ages 6 and up)
With numerous characters, images and myths, tales of ancient Egypt can be confusing. Not so in "Ancient Egypt: Tales of Gods and Pharohs." Here, those stories play out in comic-style illustrations complete with fold-out spreads. This treatment offers a simplified and more accessible view. There's a lot going on in each frame and page, which can be a little overwhelming. Thankfully, there is a clear division between tales, creating perfect stopping points for when young readers hit information overload.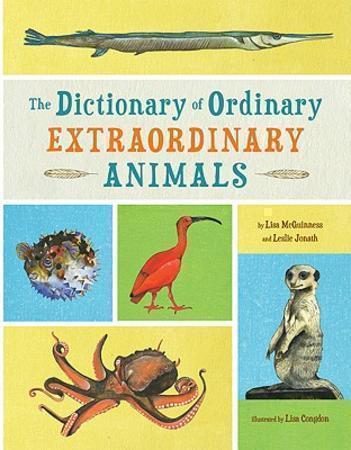 "THE DICTIONARY OF ORDINARY EXTRAORDINARY ANIMALS," by Leslie Jonath and Lisa McGuinness, Running Press, Sept 27, 2011, $18.95 (ages 8 and up)
This A-Z book highlights animals found all over the world. Specific qualities unique to each animal are highlighted in easy-to-read, fact-filled summaries. Though young children will enjoy the illustrations of each animals, this book is geared for independent young readers, particularly those who enjoy animals and science. This is a great book to springboard interested children into more advanced, species-specific books.
© 2012 – 2017, Cracking the Cover. All rights reserved.